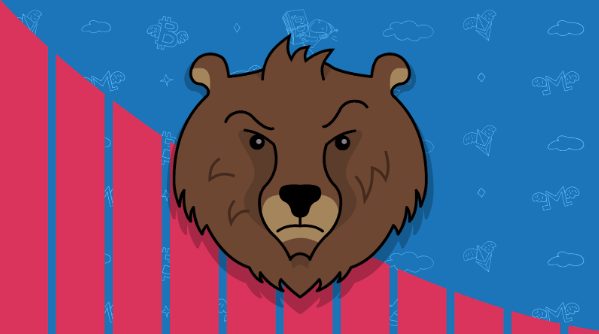 Some crypto traders, especially those with little experience. occasionally believe that a bear market is something bad. A bear market, however, is only a cycle in the larger market system and is neither positive nor negative. It is always possible to make money, even when the market is bleeding hard. Wonder how you can do that? Well, you'll need cryptocurrency trading bots for that, along with our guide that will explain how to use them in detail. So, shall we start?
The advantages of trading robots
There are some details about crypto trading bots that you must know beforehand. Let's take a look at the most crucial ones:
First of all, trading using cryptocurrency bots helps you to handle trading rationally. When you start trading impulsively, especially in the moments when the chart goes the wrong way, you are guaranteed to lose because all of your well-chosen methods and game plans may be abandoned and you most likely start acting recklessly. Crypto bots, on the other hand, lack any emotions and constantly adhere to the algorithm that was pre-programmed into them.
Secondly, since you have a life outside of your computer or phone, it's not always possible to be glued to them all the time. You can be busy with your life issues and miss the ideal time to buy or sell. Crypto trading bots can keep an eye on the market day and night, freeing you up to spend time with your loved ones.
Thirdly, crypto bots can lower the entry bar and make your trading routine more coherent. Buying and selling in the highly volatile cryptocurrency market can be stressful, and in order to maximize your profits and minimize your losses, you must conduct extensive research on the most recent trends, market conditions, and future events. However, even if you meet every condition, success is not guaranteed here.
Certainly, crypto bots cannot guarantee you a 100% chance of success, however, it surely can help traders who want to minimize the risks and save the time spent on studying the market.
TradeSanta is a cloud-based platform with automated trading bots and professional tools that can provide all the above-mentioned benefits. TradeSanta supports major exchanges such as Binance, Binance.US, OKEx, Huobi,  HitBTC, Upbit, and Coinbase Pro.

It is really easy to start using TradeSanta's crypto trading bots – just connect your exchange account to TradeSanta using API keys, choose a trading pair and strategy, and you're done! After that, let the bots do the rest. 
Risk management tools, grid and DCA bots, TradingView signals, and other features already exist in TradeSanta to assist both beginners and pros.

In case you do not know which settings might suit you, you can always follow experienced traders and copy their bots based on performance on our free marketplace. Although the bots are free for now, traders will soon have an option to monetize their strategies and charge fees for using their bots.

How can crypto bots help you in the bearish market?
Buying during a bear trend might pay you off when the cycle reverses and charts are green again. So, instead of spending all your funds in one deal, the best strategy would be to gradually build positions by adding more new positions as prices decline.
Another way to make potential profit during bearish markets is short selling. This tactic might come in handy when the bear cycle picks up the pace. This strategy entails selling cryptocurrencies at a premium and then buying them back when the price drops.
We've covered the strategies, but what about the crypto trading bots? How can they assist you during a bear market? 
TradeSanta bots support both long and. short strategies The latter ones come in handy when the market is colored red, and the charts go south. 
Let's take a look at the tools that could help you during the bearish trend: 
Technical Indicators.

Bollinger Bands, MACD, RSI, etc. are all available for TradeSanta's users.  

Risk management tools, such as stop loss, trailing stop loss and trailing take profit

.

Trailing stop-loss, or trailing-stop, is a type of trade order that is executed once the price no longer moves in your favor.

Trading terminal. With the help of this tool, you can trade on a variety of exchanges using just one user-friendly interface. Highly advised for traders who want to use different strategies on various accounts and for those who have multiple exchange accounts.

TradingView and Custom TradingView signals. The best time to enter and exit the deal can be determined by using these signals.

Demo trading. With the help of this tool, you can test your strategy under actual market conditions without using real money.

DCA and grid strategies that can work both with long AND short strategies at the same time. 

TradeSanta bots can trade on both futures and spot markets.
Conclusion
A crypto trading bot can be a useful tool for time savings and, in a way, increasing your trading power. You can avoid missing the ideal opportunity for your trading deal by allowing the robot to monitor the market. Additionally, crypto bots trade dozens of times faster than a person, providing you the advantage you need to take full advantage of the cryptocurrency market. Still, you must always remember that the bot is just a tool, and you are the one who must make it operate successfully.
Join TradeSanta on social media:
Telegram: http://t.me/tradesanta
Twitter: https://twitter.com/trade_santa
Discord: https://discord.gg/pe9RpCY69V