Miami appears to be gearing up to become the crypto capital of the world. Francis Suarez, Miami's mayor, is aiming to sell the city to make it the crypto capital of the United States and the entire world.
Currently, Miami is nicknamed "The Magic City" as a result of its fun opportunities and rapid growth coupled with a vibrant atmosphere. But, Suarez is determined to turn his city into a financial and tech hub. He was quoted while speaking to reporters:
"We want to be on the next wave of innovation."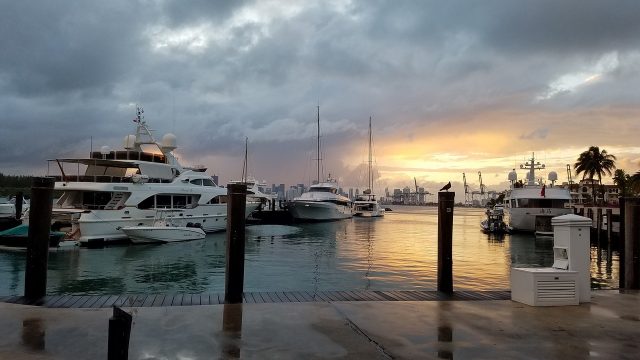 The Mayor has Championed Crypto for City
Analysis shows that the mayor wants to develop Miami into a crypto hub by setting it up using the same approach that Wyoming took. The city has already undergone a major marketing campaign that featured selling the naming rights of the Miami Heat's arena to the FTX cryptocurrency exchange.
Samuel Bankman-Fried's FTX crypto exchange was just a vote away from winning its bid. The NBA, later on, approved that deal to go through. That deal will eventually be worth $135 million and will run for the next 19 years and was already approved by the Miami-Dade County Commission.
From that $135 million deal, $90 million will be put into Miami's coffers and the funding will be used to combat poverty and gun violence in the area. Reports indicate that this agreement features annual payments from FTX to Miami-Dade. In that context, Miami-Dade will control all the naming rights for the building.
Additionally, mayor Suarez also aims to pay Miami's municipal workers and accept tax payments in Bitcoin (BTC). He also wants to invest the city's funds in Bitcoin. In recent years, the city has experienced a major influx of people coming to Florida from New York and Silicon Valley due to BTC's surge in popularity.
Mayor Suarez believes that the two trends are related to one another since firms are beginning to realize the talent pool there is in Miami in regards to technology. Nonetheless, there is still a problem when it comes to crypto regulation. The city is believed to be following in the footsteps of Wyoming in its crypto policies.
Wyoming is the least populous state in the United States. It is continuously embracing cryptos since it has several pro-crypto legislators. These lawmakers are guaranteeing that digital currency remains an integral component of their legislative agenda.
The Wyoming lawmakers had in the past put forward and pushed several bills aiming to attract the nascent crypto sector. Their three bills were passed by the state aiming to make Wyoming the top state in the United States for crypto and blockchain investments.
Miami has also got the support of IBC Group, a private equity company operating from Dubai. The company alleged that it will spend up to 100,000 bitcoins to help realize Mayor Suarez's dream, by developing a Miami 2.0  Blockchain Strategy Foundation. Khurram Shroff, IBC Chairman, said:
"Making the largest Bitcoin investment in history is proof of our commitment to assisting cities to adopt Blockchain, which we see as the key to enabling widespread adoption"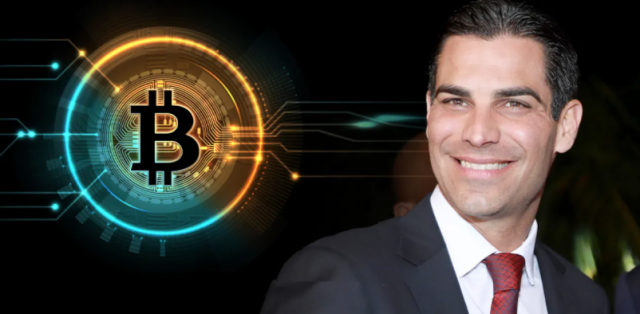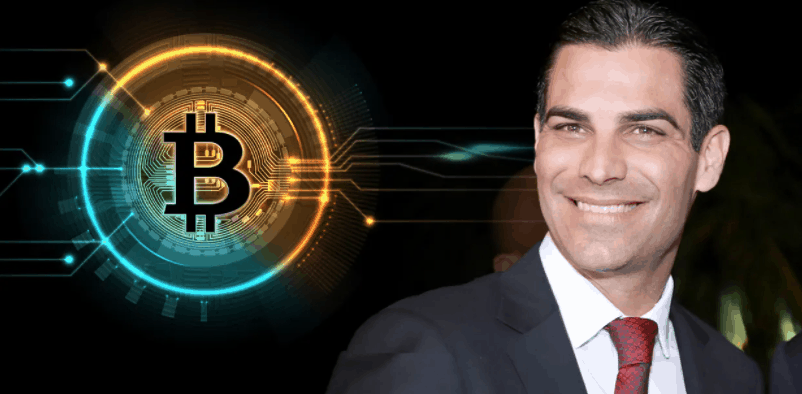 Miami Wants To Be The Bitcoin And Crypto Capital
Mayor Suarez aims to sell his city to become the cryptocurrency capital of the world. To make it happen successfully, he has decided to refashion the city's "fun in the sun" image. After his marketing spree, finance and tech titans have now flocked to Miami especially during the COVID-19 pandemic.
In February 2021, the Republican mayor said that Miami might pay municipal workers and accept tax payments in BTC, and invest city funds in the crypto. Local officials are in the process of studying the proposals. This notion and opinion made him popular in the crypto world, advancing his rebranding campaign.
His efforts have already won him campaign donations from technology investors, attracted funds to cultivate Miami's burgeoning technology industry, and might soon pay a massive county bill.
In the FTX crypto exchange naming rights deal for the Miami Heats NBA arena, the Mayor was convinced that more investors will come in and eventually make Miami a crypto capital in the coming years.
That was the NBA's first cryptocurrency sponsorship of an arena as noted by The Miami Herald. It would also tie a county revenue stream to a relatively young exchange and CEO FTX was founded in 2019. FTX's owner Samuel Bankman-Fried was notably one of the biggest donors to President Biden's campaign.
The tech center exodus and cryptocurrency boom are still converging in Miami. Notably, the pandemic seems to have pushed people to relocate to the city from New York and Silicon Valley as BTC gained legitimacy and value.
Mayor Suarez sees the trends as interrelated and he is continuously seizing the moment. He said:
"People come here and start realizing that there's way more tech talent than they thought."
So far, what is missing is a regulatory scheme and the legislators are modeling Florida's approach to Wyoming's cryptocurrency policies. Eventually, the success of the mayor's efforts will not be clear until it is known that people are making their moves permanent and then maintain their enthusiasm for cryptocurrency if and in case there is another market downturn.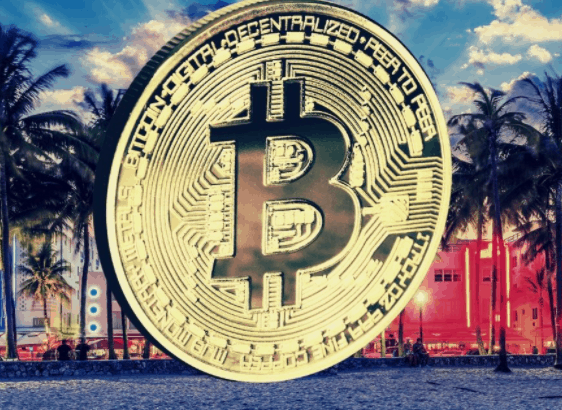 Miami's Huge Expatriate Population To Make It Crypto Of The World
In March 2021, Miami's mayor decided to sell his city to become the world's crypto capital. Some months later, his ambitions appear to be coming to fruition. The FTX crypto exchange has already secured the naming rights of the city's NBA arena that was previously known as the American Airlines Area.
Then, crypto wallet Blockchain.com and stock-trading platform eToro announced their plans to set up their headquarters and offices in Miami, according to their press release. There are other reasons that cryptocurrency is becoming a big deal in Miami city.
The chief executive of Bitstop, and Hemang Subramanian of Florida International University's College of Business, Andrew Barnard, said that the city has many crypto-friendly characteristics. Bitstop is the company that installed the first bitcoin ATM in Miami, Florida in 2015.
Barnard said that Miami now stands as a major international financial hub with people from Central America, Latin America, and the Caribbean have moved to Miami. In that context, most of the citizens have experienced the challenges of hyperinflation in Brazil, Venezuela, and Argentina. Barnard said:
"Some have experienced the confiscation of their wealth in countries such as Cuba and Nicaragua."
Citizens use bitcoin to send money back to their home countries to their family and friends. Subramanian said:
"Customers or residents don't need to go through a double foreign exchange transaction with huge transaction costs and delays. This is particularly beneficial when it comes to paying taxes."
Governments and counties have property owners from international locations, mostly in Miami, where there are many registered residents who live in expensive beachfront properties located outside the state. Subramanian added:
"It makes business sense to allow these residents to pay taxes or avail of county services by paying using cryptocurrencies – either stablecoins pegged to a dollar or another international currency, or in other forms of cryptocurrencies."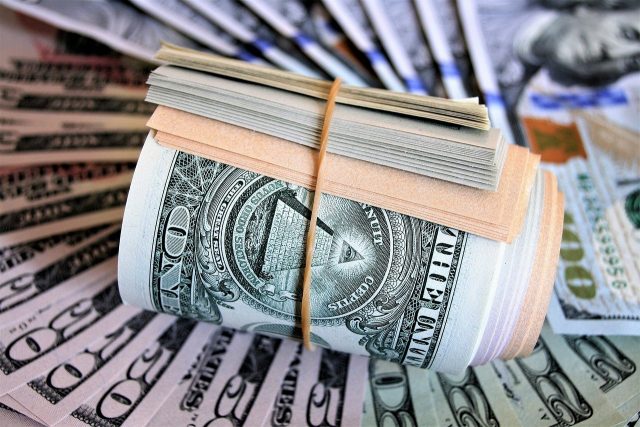 Miami and the Banking World
This helps avoid considerable transaction costs and makes operations seamless across multiple geographic boundaries. Today, Miami is still one of the most unbanked cities in the United States. Nearly one in five households does not have a bank account.
Those who fall in the unbanked and underbanked demographic normally use prepaid debit cards, check cashers, and gift cards. Barnard explained further:
"This same demographic is now using bitcoin to accomplish their everyday needs from paying something online to sending money back home."
He said that many people who have come from Central America, Latin America, and the Caribbean understand the value proposition of
bitcoin due to their unique perspective.
"They are using bitcoin to empower themselves and their community. This is not just 'skin in the game.' This is 'soul in the game' for those who came to Miami to make a better life for themselves. "
Barnard and Subramanian also said that there is a growing number of bitcoin ATMs operating in Miami city. Barnard expects over 350 Bitcoin ATMs to be installed in southern Miami alone in the next 12 months. The ATM boom comes due to their ease of use. He added:
"Florida also has a big retiree and senior citizen population. Bitcoin ATMs are very popular among this demographic because they find it easier to use than an online exchange."
Barnard concluded by saying that the Bitcoin ATMs are a dependable gateway into the digital economy for people of all ages. Their compounding effects on the city of Miami will be realized over time. If this trend continues, Miami with eventually become the crypto capital of the entire world.