Bitcoin ATMs are safe to use. However, they charge higher fees compared to traditional exchanges. Just like the normal ATMs, you deposit cash into the machine. Instead of getting your funds in a bank account, you get an equivalent amount of Bitcoin (BTC) in a wallet that you provide.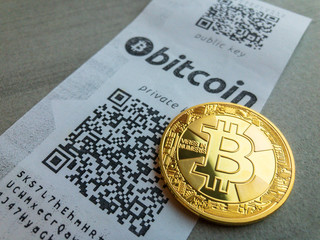 Currently, there are more than 7,000 Bitcoin ATMs that are spread across 58 countries. However, these machines are not the only way that you can use to purchase bitcoin using cash. Notably, there are around 40,000 service providers that can help you buy bitcoin using cash or exchange your cryptos for cash.
The ever-growing adoption of BTC as a form of payment has resulted in a continuous increase in the number of Bitcoin ATMs spread out all over the world.
Physical Security
As it is the case with using the regular ATM, you need to be aware of your surroundings. Criminals may target people using Bitcoin ATMs since they know that they might have some cash on them. Although most of these Bitcoin ATMs have cameras and are located in shops or malls where guards are present, it is advisable to remain vigilant.
The operators place their ATMs in places they consider safe since they do not want them to get broken into, vandalized, or stolen. Additionally, bitcoin ATM operators will normally empty their machines of cash quite often. Since BTC is virtual, it is impossible to forcibly extract coins from the devices reducing its attractiveness to thieves. It also deters the well-informed thieves who know how the machines operate.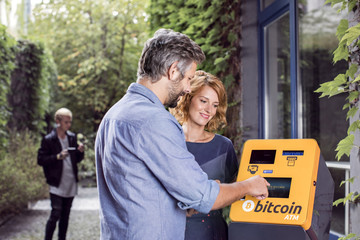 There is no guarantee of absolute safety in public places despite the low cash storage and sensible placement of most of these ATMs. If the device is located in areas that have a high crime rate, avoid visiting it alone. Experts also advise that you should not carry excess cash while going to the bitcoin ATM to minimize the risk of theft.
Pros And Cons Of Using Bitcoin ATMs
These devices let you buy Bitcoin and sometimes sell it in exchange for cash, mostly dollars. You can use the rapid of the no verification process to transact using the machine. It is possible to make anonymous bitcoin purchases depending on the verification process and it preserves the confidentiality of the purchaser's financial privacy.
The ATMs are a way for people who do not have any bank accounts to invest in Bitcoin. On the downside, the ability to acquire bitcoin anonymously through these devices is gradually being phased out. Also, these devices tend to charge high fees and offer low limits. The service quality is unpredictable and varies between many different locations and machines.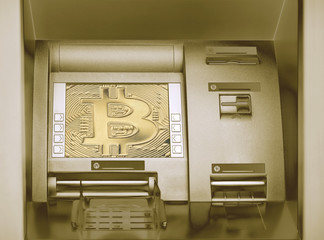 Some bitcoin ATMs are well-funded, well-maintained, and located in secure locations with 24/7 access. Others are poorly maintained, often run out of cash or bitcoins, located in insecure areas, or they operate inside venues that have inconvenient working hours. It is always not clear what to expect before visiting any of these ATMs. Thus, you may encounter some challenges especially when you are traveling.
It is hard to locate a bitcoin ATM and they are not available everywhere like it is the case with the fiat currency ATMs. You can use a locator software or website that lets you determine which machine is nearest to you based on your location. Ensure that the machine that you find offers all the services that you may need from it. Some allow you to buy and sell bitcoin while others are buy-only bitcoin ATMs.
The purchase of bitcoins can be a fraught experience, especially to the newcomers. It is therefore important to ensure that before transacting on any of the available bitcoin ATMs in your area, ensure that everything about it poses no threat to you physically or your funds.