Many people are asking and thinking: Will Elon Musk become a Trillionaire because of Bitcoin? The truth is, he holds every strategic advantage to become a Trillionaire and more for many reasons.
The truth is Elon Musk is making big bets on the cryptocurrency space, and this shows he might be playing an angle.
Cryptocurrencies Ultimately will Make Elon Musk become a Trillionaire
Like it or not, cryptocurrencies will ultimately make Elon Musk the World's first Trillionaire.
The facts are plain to the discerning eye.
The tech entrepreneur has a knack for spotting things before they become big and turning around situations.
It is also quite possible that Elon might be playing the markets to make a splash.
That is unlikely, however, going from his antecedents.
His love affair with Bitcoin and the Altcoins is something we haven't seen on any scale before now.
And it is this love affair that could make Elon Musk become a Trillionaire.
Elon Musk is known to be Stubborn
From his years at Zippy2 in Palo Alto, California to his days at X.com and what has become PayPal, there has always been a stubborn streak in Musk that won't make him quit.
Musk has been seen by many as the King of the comeback.
It is this trait that made him succeed at SpaceX when everyone thought it was over.
Today, SpaceX is easily the leading private space company in the United States and even globally.
We also saw his stubborn streak at different times last year during the lockdown period at Fremont California.
Elon's refusal to completely close Tesla's Fremont facility showed that despite his growing older, the fiery spirit and his never-give-up attitude had grown older and stronger as well.
It is this trait that we see every time he comes up with a Tweet about the Cryptospace.
Elon Musks' Tweets Reveal the Inner Workings of his Mind
Many people have been looking to Elon Musk's Tweets to understand what goes on in his head.
The truth be told, for the most part, they are right.
Elon's tweets reveal much about his inner emotions.
Many times, his tweets have gotten him in hot water.
For instance, the several warnings he has received from the US Securities and Exchange Commission (SEC) provide a perfect example.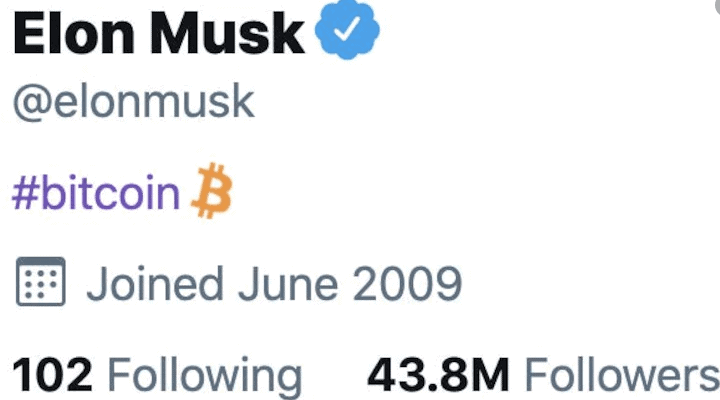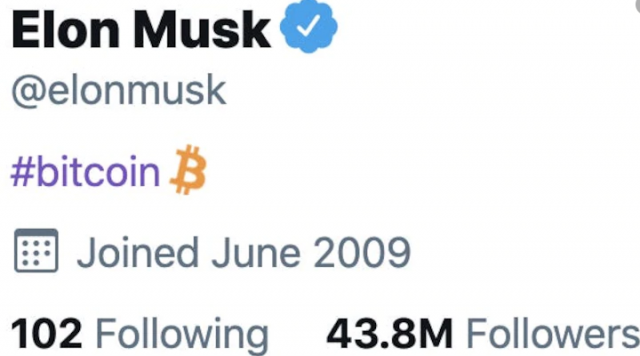 When it comes to cryptocurrencies, we all know Twitter is the place to be for anything and everything.
A cursory study of Elon Musks' Tweets shows he understands the technologies of many cryptocurrencies.
His understanding from his tweets indicates depth.
His Tweets also show that he does his reading behind the scenes more than we all know.
It is why every time he tweets, the markets move.
The recent Tesla purchase of $1.5 billion is proof of this concept.
Tesla's purchase was well-timed, and it spurred a Bitcoin price rally to $50,000.
It also shows his keen interest in keeping with the driving principles that govern the cryptocurrency space.
This interest is also to his profit.
After all, he is a businessman.
Tesla's Fortunes Have no End in Sight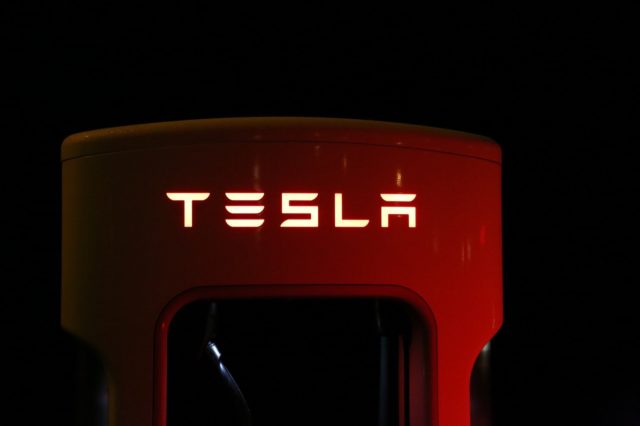 For now, there seems to be no end to the Tesla profit cycle.
It is driven by the fact that the electric car company has built its technology from the ground up.
It mostly has to do with the fact that Elon Musk is at the helm of affairs.
With the kind of compensation structure he has agreed upon with shareholders, it is little wonder that Elon Musk is doing everything he can to fulfill the capitalization and share price milestones he set for himself.
It is these requirements that may have led to Elon taking big bets on cryptocurrencies.
It has also allowed members of the cryptospace to buy into Tesla's ecosystem.
One thing is sure from Elon Musks' interactions: he has become a big believer in cryptocurrencies.
And if his Midas touch continues, we might see Elon Musk become a Trillionaire in the shortest time possible.
Elon Musk is the King of Personal Branding
A renaissance in the return of personal branding to the marketplace is occurring.
It may not be initially evident, but it is happening underneath the surface.
Elon Musk leads this renaissance.
While the world hasn't seen anyone who was able to this on a large scale since the death of Steve Jobs, in truth, Elon Musk may be the person to take the proverbial branding throne.
We have seen Elon Musk evolve from a relatively unknown Geek to a tech entrepreneur who has proven to have Hollywood Savvy as well.
It is this dangerous combination that has created quite a following for him online and offline.
So when you have someone who regularly hangs out with Hollywood stars talk about cryptocurrencies and actively get involved in the cryptospace, it gets everyone's attention.
Elon Musk, in his own right, deserves a star on the Hollywood Walk of Fame.
However, we are seeing him bring all this star power to Bitcoin and the Altcoins.
Every time people think that the game is up for Bitcoin, we always find something positive in the news.
More often than not, Elon Musk has been in the news as part of the cryptocurrency news cycle.
And everyone is taking notice of this.
This strategic placement of personal branding as part of Elon's business success has created a model that many celebrities and leaders in different spheres can follow.
We are sure many of his friends are also following suit in their little ways by promoting, using, and being a part of the cryptospace.
It is the beginning of cryptocurrency adoption.
Cryptocurrency Prices are Rising Rapidly
Cryptocurrency prices have risen beyond many of the projected levels everyone put forward at the start of the year.
It has given rise to additional concerns about the cryptocurrency marketplace overheating.
However, that may not be the case as institutional players are taking huge positions within and around the cryptocurrency space.
This renewed interest shows that cryptocurrencies are an asset that has gained acceptance globally.
We are also going to see a flow of higher amounts of institutional money into the cryptospace.
One of the biggest beneficiaries of this money flow will be Elon Musk.
As interest continues to grow, we shall see Elon Musk take on bigger, bolder, and more daring bets.
And the fact is, it will seem to many at the time that Elon Musk
will be on the verge of losing his mind for taking such positions about cryptocurrencies.
However, if Elon Musk's track record is anything to go by, he always gets proven later rather than immediately.
And it is this proof-of-concept that will make Elon Musk become a Trillionaire.
At the risk of exaggeration, we are seeing a new generation of individuals who use a different set of methods and tools to achieve results that have never been thought of before.
Based on this, we shall see new levels of achievement in the new decade of the twenty-first century.
Leading the pack will be one of the world's most brilliant minds who has proven to everyone that it is possible to win regardless.
So, in answer to the question Will Elon Musk become a Trillionaire because of Bitcoin?
Our answer is a resounding yes!
The truth is the process may have already begun, and we don't realize it.
At least, not everyone of course.
But there are many positive factors that can make Elon Musk become a Trillionaire in the not-too-distant future.