Multiplayer games have been picking up steam within the blockchain space. So much so that Blankos Block Party an AAA blockchain game will be going into private beta on November 17th, 2020.
E-Crypto News stepped into the world of Blockchain games again and spoke with Rudy Koch, Vice-President of Business Development at Mythical, the company behind Blankos Block Party. Here is what he had to say.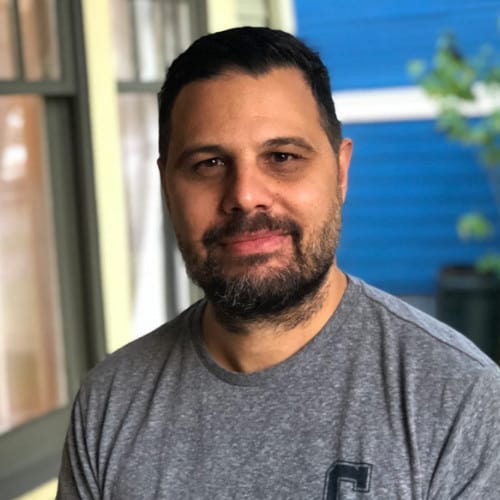 Rudy Koch, Vice-President, Business Development Mythical
E-Crypto News:
In your opinion, what are the best roles for blockchain technology in gaming?
,
Looking at it through the lens of mass market games, NFTs and tokenizing digital assets is where blockchain really shines for us.

Concepts like true ownership, verifiable scarcity, and secondary markets allow us to explore new and fascinating game economies and revenue opportunities. 

Throughout the last few decades, we've seen enormous amounts of commerce happen around digital game items.

On one side, we've seen free-to-play become a dominant monetization model where revenue is generated entirely through the sale of digital skins, emotes, and other cosmetics.

This commerce has also spilled out into grey markets where players sell game items to each other for real money outside the game's ecosystem. 

Blockchain, smart contracts, and NFTs allow us to embrace this emerging and booming digital item economy, and take it to whole new heights. This is what excites us most about blockchain and games.
E-Crypto News:
2. What is Blankos Block Party all about? Please be explicit in your answer.
Blankos Block Party is a social MMO built as a mass market game for PC and console. Players are dropped into a social hub with hundreds of others, where they can socialize, complete gigs, and hangout.

Players can also jump into mini-games where they compete in racing, collecting, or shooting game modes. This can be done as 1v1 or you can jump in with 50 or more players and have a giant competition. 

We're also giving players the tools to easily build their own levels, and we see this as a major part of our game.

With the right tools, players can be extremely creative; and with the ability to build levels, there's always fresh, interesting, and unexpected content for players to engage in.

For example, you can mash racing and shooting modes together to create some really unique experiences.

And the 3rd part of our game, which relates to blockchain, is collectibility. The items that players acquire in the game are tokenized as NFTs on the blockchain.

We love the concept of true ownership, so we wanted players to own the items they collect.

This allows us to create an inclusive economy where it's not just a one-way street. People can sell the items they own, while millions of players are creating value through utility in the game.
E-Crypto News:
3. How does the collectibles ecosystem of Blankos Block Party work?
Scarcity is a concept we really like. Everything in the game has some kind of limit to it whether it's 1 of 5,000 or 1 of 50,000.

When an item is sold out, it's gone forever which creates value for the players who were able to get their hands on one. We've actually got a 1 of 1 that we gave out at SXSW a few years back.

It's called the Golden Ticket and it resurfaced recently with it's lucky owner in our Discord. 

We think scarcity is a really fun mechanic that helps create value for item owners. It also illustrates one of our core beliefs that economies can be fun and engaging. 
E-Crypto News:
4. Will the collectibles feature both Fungible tokens and Non-Fungible tokens (NFTs)?
Our items are both Non-Fungible and Semi-Fungible (SFT). SFT is an archetype we created as part of our dGoods token standard. In mass market games, having every item be 100% unique  is not fun.

If you've played any popular loot-based game, you will know that common loot helps amplify the excitement when you finally find that ultra-rare item. So we created SFTs to address that problem. 

In a nutshell, SFTs are a run of items where they might look identical, but each one has a unique number attached to it (#1 of 10, #2 of 10, etc).

To some collectors, those numbers could add value. For example, if you own a #1 Boss Dino from our Founder's Packs, then you own the first Boss Dino that was ever minted.
E-Crypto News:
5. Are you thinking of running an independent blockchain/ ledger in the future? Please give us the reasons for your answer.
To begin with we've built our economy on a private EOS blockchain. The reason for this is, we're building a mass market game that is aimed at millions of mainstream gamers.

As we scale up our product, it's vital we maintain a good first impression with players, and a private chain allows us to do that in a controlled way.

Having said that, we believe that mainnets are an essential part of the blockchain ecosystem, and we are working on ways to connect to mainnet and potentially others to allow players to withdraw items and store them in their own wallets.

But we have a lot to roll out, so it's going to be a staged process.
E-Crypto News:
6. What are the benefits of being a Blankos Block Party founder? Please be explicit in your answer. 
With Blankos Block Party, we're planning a global launch to millions of mainstream gamers, but we are focused on a smaller group of beta users first, to help us scale up properly.

That means our Founder's Packs are going to be some of our rarest items ever, totalling less than 1% once we launch. 

On top of that, you get a ton of great NFTs and value in the form of Blanko Bucks that you can use to buy even more NFTs when the beta launches.

You also get a cool Founder's badge in game and on social as recognition for being one of our early fans. And of course you get guaranteed day 1 access to the beta on Nov 17th!
E-Crypto News:
7. What are the strategies that Mythical intends to implement for the mass adoption of the game?
Our team comes from deep backgrounds in traditional mass market game development and marketing. We are following all the best practices we've used throughout our careers.

An example of this was back in June when we launched a new trailer on IGN, one of the biggest mainstream media channels in the industry.

For the first time ever, players across the globe were watching a trailer for a game that used blockchain!  We were very excited by that. 

But above all of that, the most important principle we follow is that it's got to be a great game. Just because it has blockchain, doesn't mean players are going to play it or even care. So it's on us to put out a game that players want to play.
E-Crypto News:
8. What are your thoughts on the slow mass adoption rate of cryptocurrencies?
For us at Mythical, we separate cryptocurrencies from blockchain. They are often seen as the same thing, but in our minds they're different.

We love blockchain as a technology and how it's challenging the way we think about game economies. And we think that adoption is going to happen quite quickly.

On the flip side, I think cryptocurrencies will have a much longer adoption rate. I think it's going to be multi-generational before we see complete adoption.

Having said that, we keep a very close eye on everything that's going on in the space, so we can tease out the concepts that we think could have long term value in games.

Our litmus test is always about how these new concepts fit in the mass market game industry.
E-Crypto News:
9. Do you think we will see AAA games move into the cryptospace in the future? Please give us the reasons for your answer.
I think it's more about blockchain and crypto coming into AAA games rather than the other way round.

We can't forget that the video games industry is enormously successful, bringing in close to $155B in global revenue last year alone.

As a result, we're going to see the games industry gradually recognize the strengths of blockchain and pull it in where it makes the most sense to do so.

One thing we like to say at Mythical is that we aren't making blockchain games; we're making games that use blockchain. It's a subtle but important distinction.

It means we're not just introducing mass market games to blockchain, but we're also introducing blockchain to mass market games. And that plays an important role in how we design our game and economy.
E-Crypto News:
10. If you had three wishes for the cryptospace and a Genie that could make those wishes come true what would they be?
Firstly, I would say that blockchain technology is very raw today. There isn't a lot of infrastructure or support for major developers.

I would like to see the ecosystem evolve to a point where great products can be built with ease. And that's one of our core goals at Mythical.

Not only are we building a game, we're also building the underlying economic engine and the dGoods token standard as a way to provide that infrastructure that large scale game devs like us will need to enter the space. 
And with the evolution of technology, I would like to see more legitimacy in the blockchain space. There's been a lot of fascinating innovation, but there has also been a lot of scams that have created a stigma around blockchain and crypto that makes our jobs harder as we try to win over the mass market. We need to evolve past this.
And lastly, I would say, I'm excited for the world to see the true potential of blockchain. We believe that blockchain is ushering in a new way of designing game economies that will become the next dominant model in games, and we can't wait to demonstrate our vision for this with Blankos Block Party.