Blockchain funding is the new kid on the block as far as the guys with numbers are concerned. So much so that it raised $20 million in funding and liquidity support.
Furthermore, Kingswap has also launched on Uniswap.
The great thing is that they achieved a $4 million target within 72 hours. It is an indicator that Kingswap will rule the space for some time to come.
E-Crypto News reached out to Malcolm Tan, who is a Kingswap Advisor on this and other issues. Here is what he had to say.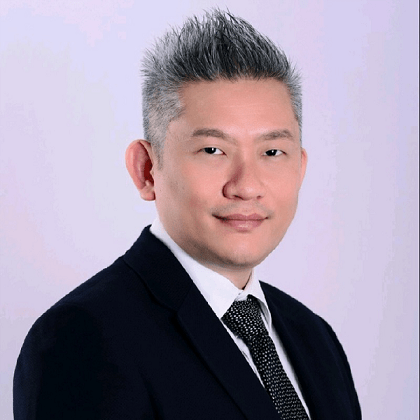 E-Crypto News: 
Congratulations on your funding round! In your opinion, what are the biggest challenges when it comes to funding for blockchain projects?
Raising the funds depends on trust and credibility. We are happy to say that we have been able to achieve our funding targets extremely quickly, due to the credibility of our co-founders and advisory board.
E-Crypto News: 
2. Please give us more details about the latest $20 million funding round.
We raised some equity, some revenue from NFT sales before launch, some presales of $KING tokens directly between the company and investors, some early liquidity providers, and some commitments from VC's and projects that will contribute to our KingSwap liquidity pools after our migration.

We are not at liberty to give detailed numbers for each of these as the figures are confidential, but the total of all the above was over USD 20 million.
E-Crypto News: 
3. Do you think the blockchain space and the venture capital space will be able to co-exist?
Yes, certainly. ICO's, IEO's and their many permutations are a disruption of traditional Venture Capital, whilst cryptocurrencies are a disruption of traditional money sources and assets, whilst the blockchain space has very little to do with Venture Capital except for ICO's and their ilk.

Blockchain is more of a disruption of asset transfer and ownership modes.
E-Crypto News: 
4. Do you think that blockchain investments will replace Venture Capitalism? Please give us the reasons for your answer.
Not entirely, there will always be people who prefer to do VC investments through more traditional mechanisms, and there are non-blockchain methods such as non-blockchain IT systems, and good old centralized ledger systems of tracking financing.

Just as how there are so many better technologies today and systems today, but older systems still exist because it is too costly and difficult for banks and older institutions to migrate to newer systems. So it will be the same in the VC world as well.
E-Crypto News: 
5. What is the impact of events like Halloween on the issuance of tokens and their usage? Please be explicit in your answer.
Halloween is a huge event in the USA and Western world, and people get excited with festivals and holidays such as Halloween.

With our innovative methods of outreach to the community, we see that by issuing NFTs with a Halloween theme that can also bring rewards to their holders, we are ushering in renewed interest in NFTs that can make a connection with events and festivals and promotions of projects.
E-Crypto News: 
6. Will Non-Fungible tokens replace fungible tokens in terms of usage? Please tell us the reasons for your answer. 
NFTs and Fungible Tokens serve different purposes and will always co-exist, and cannot replace each other.

For example, a packet of sugar is Fungible, and Physical Money is fungible – you can interchange sugar (albeit perhaps with different grain sizes and quality) with other sugar, and bank notes with other bank notes, with no differentiation.

However, one land title deed or one diamond certificate or an oil painting is different from another. So there is no real way for NFTs to replace Fungible Tokens nor Fungible Tokens to replace NFTs since they are fundamentally different.

Some features can overlap and be replaced, but certainly not all.
E-Crypto News: 
7. What are your thoughts on the regulation of decentralized finance  (DeFi)?
There should still be some regulation to prevent and avoid scams and rug-pulls, but in terms of financial inclusivity through technology, and giving financial options to people through peer-to-peer technologies and platforms, there should certainly be less regulation.
E-Crypto News: 
8. Where do you see decentralized finance in the next decade? Please be explicit in your answer. 
DeFi will take a place in the space of finance, just as cryptocurrencies have taken a place in traditional money and finance and investments. Just as how you see Bloomberg and Yahoo

Finance and all major newspapers or financial media reporting on the prices of Bitcoin and major alt-coins, you will also see DeFi platforms earning a place alongside CeFi platforms and use cases.

DeFi will not disappear, but similarly will not totally replace CeFi systems.
E-Crypto News: 
9. Do you think that smart contracts will replace regular ones? Please tell us the reasons for your answer.
No – there will always be a need for traditional paper / legal contracts, that cannot be coded and put onto technological platforms.

There are too many nuances in "regular contracts" to be totally replaced by coders and developers who create smart contracts – otherwise law school would have to teach lawyers coding and make it essential for contract drafting .. and it just doesn't really make sense at this point in time.
E-Crypto News: 
10.  After this, what's the next big thing for Kingswap? Care to spill the beans?
KingSwap will seek to keep growing its community, migrate to its own pools and systems at www.Kingswap.io and www.kingswap.exchange , create innovative AMMs to produce real yield, innovate even more with its NFTs, implement Layer 2 and Layer 3 technologies to reduce gas fees and increase interoperability, and add other elements of the DeFi and HyFi systems, as well as providing an easy access to fiat on-and-off ramps to allow users of KingSwap to adroitly navigate between the traditional fiat world, and the new age cryptocurrency world.