Token listings are on the front burner again. This time, as more people join the cryptospace, tokens have to be listed on exchanges in ways that people can buy and exchange them without any issues or problems. 
The Kingswap token ($KING) is one of those tokens. The token recently got listed on BitMart and HotBit exchanges. 
The listings provide several advantages among which are greater liquidity, acceptance, and adoption by the cryptospace. 
E-Crypto News caught up with Emelia Thiara, Member, KingSwap Board of Directors and Team Member to talk about this. Here is what she had to say.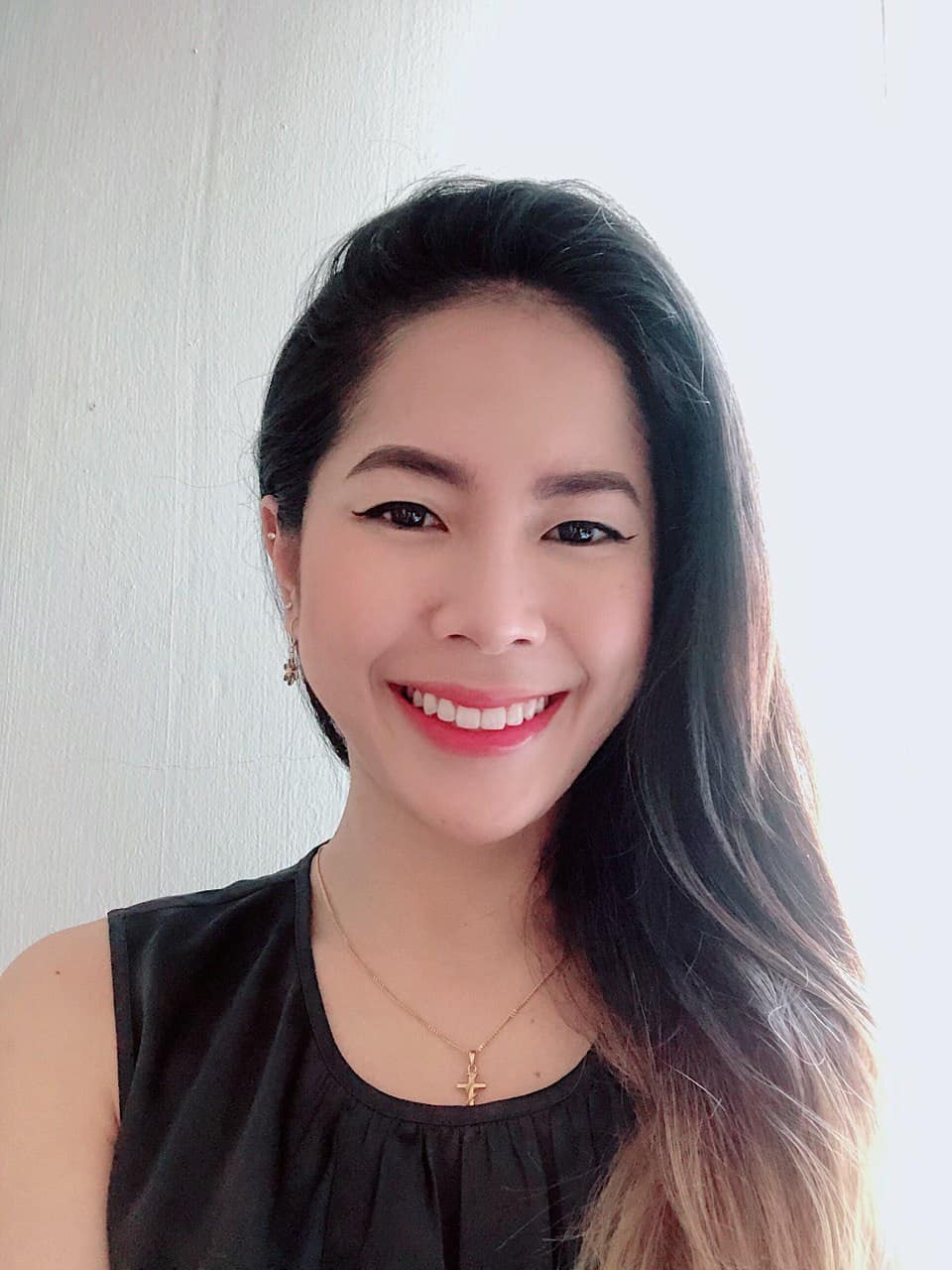 Emelia Thiara, Member, KingSwap Board of Directors and Team Member

E-Crypto News:
1. Congratulations on your new listing! What are the benefits of listing on the new exchanges?


We have chosen to list on Bitmart as our first exchange. Bitmart is a well-known centralized exchange and has a good reputation, strong community and investor network, as well as some licenses. The combination of a good reputation, good liquidity, great community and network and high trust factors led KingSwap to choose Bitmart as the first centralized exchange listing for $KING.

E-Crypto News:
2. How do listings enable decentralized finance (DeFi) transactions to become secure and improve regulation of the cryptocurrency token?


One big advantage of Decentralized Exchanges (DEXes) and DeFi over centralized exchanges and centralized financial platforms is security, as there decentralized solutions remove the possibility of centralized wallets or accounts being hacked, since DEXes work by plugging in users' wallets to interact with each other or the platform. This therefore increases the security element of DEXes and DeFi over centralized solutions and platforms.

KingSwap's listings on CEXes do not help with security and regulatory environments for the $KING tokens. However, KingSwap chose Bitmart and HotBit as these two centralized exchanges have a strong presence in the global markets, and Bitmart has some licences and are regulated in certain ways.


E-Crypto News:
3. Are there any increased yield farming benefits to be gained from these listings?


There are more yield farming opportunities coming up soon as there is a new period of high yield farming being offered by KingSwap soon. However, these CEX listings do not provide any additional yield farming as they are CEXes and do not provide such farming opportunities.


E-Crypto News:
4. How can the listing help improve the adoption of DeFi tokens?



By KingSwap being listed on centralized exchanges, the advantages of centralized exchanges of lower transaction fees (no ethereum gas fees which are astronomical at this point in time), and bringing in more communities and users who are already trading tokens on these centralized exchanges.
E-Crypto News:

5. Bitcoin prices are soaring at the moment. What are your thoughts on this? Do you have any price projections for the end of the month (January 2021)?


It appears that Bitcoin is in a holding pattern trading between USD 41,000 and USD 32,000 at this point in time.

There are many institutional investors who came in strongly at the USD 30,000 mark, so there is a very strong support level at that price-point.

However, there are many sellers at the USD 40,000 mark and above, meaning that there is a large resistance wall that prevents Bitcoin pricing from passing that level.

It is likely that Bitcoin will continue to trade between USD 30,000 to USD 40,000 in January 2021, and also with the Lunar New Year coming soon in February, many Chinese investors will start to exit their positions in cryptocurrencies by the end of January 2021.

KingSwap has a prominent advisor, Malcolm, who in his book "How to ICO/ITO in Singapore" published in Oct 2017 made several predictions about Bitcoin and cryptocurrencies in general, and almost all of his predictions indeed came true. In the year of 2020, from January onwards, he already predicted that the price of Bitcoin would hit USD 30,000 by 31 Dec 2020, and he was therefore only slightly off from that predicted price.

In other forii such as interviews, public conferences and events, Malcolm also predicted the continual increase in market capitalization of cryptocurrencies to several trillion, and indeed, cryptocurrencies have already crossed the Trillion dollar mark in January 2021. He also predicted that the DeFi space would continue to grow, in his book published in September 2021 (https://www.amazon.com/DeFi-Financial-Phenomenon-Malcolm-Tan-ebook/dp/B08PDC76QR)

He wrote some articles around the time of Bitcoin halving in May 2020, predicting that Bitcoin would follow the same path as in 2012 and 2016 and go around 10x within the next 1-1.5 years from May 2020, and that trajectory still seems to hold true, with banks such as Citibank predicting that Bitcoin would hit USD 318K by the end of 2021.


E-Crypto News:
6. What are your thoughts on regulating cryptocurrencies and their underlying technologies? Do you think that world governments are ready to bring cryptocurrencies to the mainstream?


The regulatory environment for cryptocurrency has been evolving in the past 10 years, and has especially picked up steam from late 2017 to the current times, with more governments coming to terms with cryptocurrencies and deciding to treat them affirmatively as digital assets, or as securities, or as payment methods or electronic money, etc.

Governments around the world are also increasingly considering CBDCs (Central Bank Digital Currencies) and putting their own national monetary systems on electronic platforms and using blockchain or similar technology to issue and run their own currencies electronically.

Indeed, I fully expect that most governments in the world will have a digital form of their currency or adopt an acceptable form of digital currency by not later than 2025. Therefore, we can indeed say with certainty that most world governments are ready to bring cryptocurrencies to the mainstream.
E-Crypto News:

7. What plans do you have for the Kingswap token in the next year?


KingSwap first launched on 30 October 2020, and to date we are currently just shy of 3 months old. During our launch, many investors and farmers quickly bought into the KingSwap ecosystem and KingSwap and we managed to achieve a very high transaction volume of USD $4M within the first weekend of its launch.

KingSwap then migrated its liquidity pool into Kingswap.info and Kingswap.exchange, and farming pools, staking mechanisms for users to earn BTC/ ETH/ USDT/ Dai/ USDC, participate in NFT Raffle Draws.

We also launched the KingSwap Card Program in December 2020, the ecommerce portal at kingswap.shop in January 2021 and upcoming Layer 2 implementation to reduce gas fees and increase transaction speeds by end of January 2021, as well as another hyper-yield farming period are just some of the improvements in the KingSwap ecosystem that were rolled out within a short period of less than 3 months.

We aim to create an ecosystem where any user can enjoy and benefit by participating in the next wave of digital assets.
E-Crypto News:

8. How is the DeFi verse doing? Do you think that the global DeFi ecosystem is overheating? Please tell us the reasons for your answer. What do you think can be done to cool things down?


DeFi will continue to grow from strength to strength, and more and more value of assets is being locked in the DeFi ecosystem, and the TVL of assets locked has been increasing exponentially.

More financial products and systems and methods of doing things through technological platforms are being rolled out, and innovations such as the combination of DeFi and NFTs that KingSwap has championed, are being introduced to the world.

The global DeFi ecosystem is therefore still not in danger of overheating, as the overall cryptocurrency marketcap has been increasing tremendously recently, which introduces a lot of new money into the ecosystem and can support the growth of DeFi which can be said to still be in its infancy with just a TVL of USD 18B+, measured against a total cryptocurrency marketcap of over 1 Trillion USD in value.

The market is correcting itself occasionally with some profit taking from time to time, and there is still quite a healthy amount of space to go before we approach any "overheating" phase, in my opinion.
E-Crypto News:

9. Congratulations on the launch of your e-commerce platform! What are the various products and services that will be offered on the platform?

KingSwap launched www.kingswap.shop, an e-commerce platform that allows newcomers to cryptocurrency to invest in KingSwap packages easily by using their credit and/or debit cards.

There are 4 main packages which are the Noble Squire, Valiant Knight, Dazzling Queen, and Exclusive King. The Valiant Knight Package allows the users to earn 2% returns monthly, generating half their returns in $KING Tokens and half in Bitcoin ("BTC").
The Dazzling Queen Package helps users earn 3% returns monthly, and users who purchase the Exclusive King Package will receive the highest of them all – 5% returns monthly in $KING Tokens and in Bitcoin.
There are also new products that will be introduced in due course that will enable users of www.Kingswap.shop and www.kingswap.club to utilize their points and investments in ever more innovative ways to maximize their gains and rewards using the DeFi space.
E-Crypto News:

10. How can people get access to the e-commerce platform and start buying products and services?


People can easily visit www.kingswap.shop and choose the packages which will translate to points.

These points purchased provide great returns of 1% to 5% monthly through the use of the Kingswap.exchange staking and farming pools, and package holders can also earn high rewards by referring their friends to purchase packages, and when package holders wish to cash out or withdraw their points, they can do so and get half of their points and returns in Bitcoin, and half in $KING tokens.

Users who are not familiar with ETH and BTC and cryptocurrency investments therefore now have an easy way to take advantage of the All-Time-High price of BTC and growing cryptocurrency marketcap by earning impressive returns that can be conveniently cashed out into an appreciating asset class such as Bitcoin.

There will also be increasing gamification with more interesting ways of using and reinvesting their points, being offered to users of the www.kingswap.shop and www.kingswap.club platforms.
E-Crypto News:

11. Are there any special promotions and incentives to encourage people to make purchases?


Package holders can earn high rewards of 10% extra bonus referral by participating in our affiliate programme if they successfully refer a friend or a user who makes any purchases through our kingswap.shop.

If you had three wishes for the cryptospace and a Genie that could make them come true what would they be?

For cryptocurrency to become mainstream and be the main form of payments which translates to cryptocurrency being readily available and easily accessible by all.
For Kingswap's native $KING to be US$1 or more per token in the coming year and to therefore exceed USD 1 billion marketcap within 2021.
For DeFi to continue to develop, and for more users and people to continue to adopt DeFi and to increase their yield and returns from innovation technological solutions, and to remove the high fees being charged by centralized financial intermediaries.