Digital payments are on the crux of a major event in history. So much so that the world is experiencing a different kind of evolution in exactly how people make payments these days.
Nash appears to have solved one problem, though: the crypto-fiat conversion. The Nash Link service allows merchants to connect to the crypto-space without having any blockchain or ledger wallets.
This service allows for the payments of goods and services in crypto and Nash settles merchants in cash.
This one-of-a-kind service was too unique to ignore. E-Crypto News reached out to Kellogg Fairbank, the sales leader at Nash. Here is what he had to say.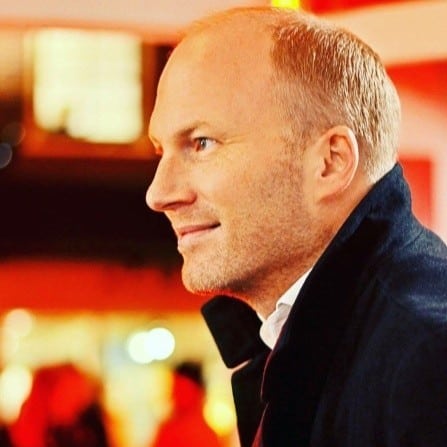 E-Crypto News:
What are the major problems that people face when using cryptocurrencies to pay for goods and services on the internet? Please be as explicit as possible.
Until very recently, with simple wallets and QR codes, even transferring crypto was too complicated for average, non-technical users.

With regard to payments, confirmations on blockchains have been historically slow, so crypto payments for ecommerce were a terrible experience. During busy periods, network fees can be relatively high.

Many sites accepting crypto also don't look especially secure, so that's an additional concern. On the customer side, a professionally presented, easy-to-use service that can manage risk and reduce confirmation times is essential.

At the same time, it's important to ask about merchants as well as customers. Why haven't many merchants accepted crypto?

Here you see even more problems: the difficulty of managing a wallet, and likewise the risk involved in accepting and holding volatile assets, to say nothing of generating paperwork and keeping accounts.

Nash Link aims to solve these problems for merchants, as well as the issues customers have had to face.

E-Crypto News:
How exactly does Nash Link work?
Like Stripe, we are a developer-focused company. A business can sign up at link.nash.io and integrate Nash Link into their ecommerce store or mobile app in minutes.

You don't need to make your own blockchain wallet – instead, you just integrate a widget. At checkout, Nash Link is presented as another payment method for the user.

Once selected, they scan a QR code and the payment is confirmed immediately. We avoid long blockchain confirmations with an in-house risk-management system.

For the user, that's it! Merchants will then be paid out in cash for the exact fiat value they specified. Again, Nash uses our risk-management system to shield merchants from market volatility.
E-Crypto News:
What are the benefits of using Nash Link as opposed to other traditional payment systems that accept cryptocurrencies? 
Traditional systems have been a cost center for merchants. Nash Link is totally free for merchants and lets businesses tap into a new and growing multi-billion dollar market – so it's a revenue opportunity!

We handle the blockchain for free and remove one of the major issues around accepting cryptocurrency: market volatility.

On the customer side, Nash Link also charges no fees beyond normal network fees, is wallet agnostic and offers instant confirmations.
E-Crypto News:
Do you think that there is a struggle between traditional payment systems and cryptocurrencies? Please give us the reasons for your answer.
Cryptocurrencies still aren't big enough to represent a major threat and the usability issues mentioned earlier (both on the merchant and customer side) will have to be ironed out if crypto payments are to grow.

However, crypto is obviously on the radar. PayPal's recent incorporation of Bitcoin (even in a custodial system) shows that they're aware of a potential threat. They want to avoid a Blockbuster/Netflix scenario!
E-Crypto News:
What are your thoughts on cryptocurrency regulation?
It's very important not to rush into regulation and stifle innovation. A careful approach, with an open mind, is required.

Of course, if blockchain is to be the future of finance – with stocks, mortgages and national digital currencies existing on blockchains – significant regulations will have to be in place.

Nash hence sees regulation as a necessary step on the way to large-scale adoption. We're planning for the long term, so are taking steps to be compliant from the start.

Other companies that haven't taken compliance seriously may face major legal consequences in future, hurting both them and their investors. Nash is already prepared.
E-Crypto News:
In your opinion, why do you think that mass cryptocurrency regulation hasn't occurred yet?
Regulatory entities move slowly in general. What's more, the cryptocurrency space is tiny in comparison to traditional finance, so in one sense, it's a matter of priorities.

It's mainly been smaller jurisdictions that have moved fast since they've sensed an opportunity to attract business.

If "mass regulation" means unified global guidelines, that clearly adds even more obstacles in terms of coordination.
E-Crypto News:
What are your thoughts on central bank digital currencies (CBDCs)?
Decentralization, deflationary monetary policy and privacy attract many people to cryptocurrency – but blockchain has other advantages in terms of efficiency that states and central banks will want to profit from.

That's precisely why numerous countries are looking into CBDCs. Such coins can co-exist alongside Bitcoin and will only bring more people into the broader space.

To give one example of efficiency, consider how a country could issue a stimulus package, as many have during the coronavirus pandemic.

It would be straightforward for a central bank–operated cryptocurrency to allow stimulus "checks" to be credited to wallets.

In a centralized system based on blockchain, specific wallets could be registered for tax tracking, making it trivial to send a set amount to each citizen.

The stimulus process would be faster than mailing checks to people, with reduced bureaucracy and reliance on physical infrastructure.

What's more, it would be fairer. With a simpler, more transparent process, the privileging of specific entities close to those controlling the money supply would be less of an issue.
E-Crypto News:
In the future, will services like Nash Link replace Point of Sale (POS) and other such technologies?
We don't aim to replace Point of Sale, but work in tandem with it. For example, at the grocery store, you will always need a terminal to accept payments.

Nash Link will eventually be integrated into those terminals so users can pay with crypto, just like they use credit cards today.
E-Crypto News:
Where do you see Nash going in the next ten years?
Nash aims to grow with the crypto space, making the non-custodial advantages of digital assets available to everyone.

 Our vision is to be the go-to platform for people's finance in the digital age, just like Facebook or Tencent are platforms for their communications today.
E-Crypto News:
If you had three wishes for the crypto-space and a Genie that could make those wishes come true what would they be?
Full smart contracts for Bitcoin, privacy for all chains and globally agreed clear regulatory guidelines.