When it comes to cryptocurrency derivatives, one of the biggest problems that surround their implementation is scalability.  LeverJ and Brave New Coin (BNC)have been able to overcome this on the launch of their new scalable derivatives platform.
E-Crypto News caught up with Bhaharath Rao, CEO and Founder of LeverJ, and Fran Strajner, CEO of Brave New Coin (BNC). Here is What they had to say.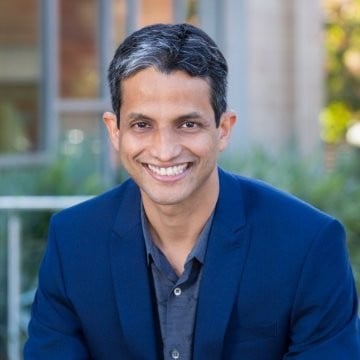 Bharath Rao CEO and Co-Founder LeverJ
E-Crypto News:
What are the major problems as regards derivatives trading in the decentralized finance (DeFi) space?
The systemic problems in DeFi are latency of placing orders, non-availability of high leverage, and high gas costs. These are exactly the problems solved by LeverJ
E-Crypto News:
2. In your opinion what do you think are the benefits of a decentralized exchange?
The biggest benefit of a decentralized/non-custodial exchange is that you are in control of your own coins. 
E-Crypto News:
3. How exactly will the partnership with Brave New Coin (BNC) work?
BNC is a high-quality data provider and will act as an independent source of index data on which we can create derivatives products. BNC will also run the network nodes and participate in validation.
E-Crypto News:
4. What are the features of the new decentralized exchange?
The ability to trade highly leveraged instruments at high speed, without giving up control of your coins is the holy grail of trading. LeverJ offers perpetual futures as well as select spot markets to satisfy this need.
E-Crypto News:
5. Do you have any major players from Wall Street showing interest in the new platform? What are your expectations regarding institutional interest? What do they need to do to be a part of this?
Ex-wall streeters who have created crypto institutions have shown interest in market making and seeking investments. Institutions can trade, offer their own products or simply participate in governance of the platform.
E-Crypto News:
6. Where do you see decentralized finance going in the next decade?
 Finance will become more decentralized and look completely different from what traditional finance is today. Innovations will challenge the old guard and take us to a new frontier every day.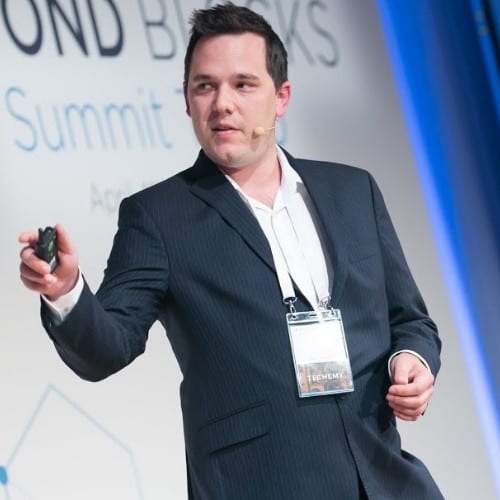 Fran Strajnar CEO, Brave New Coin (BNC)
E-Crypto News:
 1. How do changes in data affect derivative systems? 
Data powers all trading. Derivatives typically have their liquidation engines benchmarked against an index price – therefore a stable and well-designed methodology that cannot be easily manipulated is essential to protect traders. 
E-Crypto News:
2.  What is Brave New Coin (BNC) bringing to the table as regards the new partnership? 
A full pipeline of products. We are kicking off by providing sub-second indices for BTC and ETH to power their perpetual swaps.

From there we will be providing multi-asset indices like a DeFi index and other innovative sector indices to power a growing range of tradable products available on leverj.io. Options, Swaps, and an array of futures products will come to life over the next few months. 
E-Crypto News:
3. What role will oracles play on the new derivatives platform? What incentives are there to be gained on the running of an Oracle? 
Oracles are typically used to decentralize a product further but they have downsides. To start with, BNC will be providing its data via conventional technology methods. The BNC team is working closely with the LeverJ team to build out Oracles on LeverJ's Gluon sidechain.

Already we have identified the ability to create much faster and more scalable Oracles solutions (not just for indices but for any data type) than existing oracle providers like ChainLink and others have today.

What is key is the highly scalable and lightning-fast Gluon sidechain. Almost all DeFi apps and services available today on Ethereum would be faster and better off migrating to Layer 2 Gluon. 
E-Crypto News:
4. In terms of security, just how secure is the new platform?
The smart contracts have been audited by Blockchain Labs across the 3 years of its development. There are multiple threat vectors to any decentralized application, but we are satisfied that the technical risk is minimized greatly.

Over time Gluon itself will become more decentralized, with incentives for node operators coming soon. Gluon/LeverJ will end up as a DAO and the community will be able to vote on key considerations by staking LEV tokens.  
E-Crypto News:
5. Do you guys (with LeverJ)  have any key performance indicators that will indicate the platform's progress? 

# of $LEV wallets in existence

Total value of all assets on Gluon

Total Trading Volumes and Total trading fee volumes (Trading fees go to staked LEV holders) on leverj.io exchange
These are the macro KPI's with an array of conventional data points tracked from there.
E-Crypto News:
6. If you could look through a crystal ball, where do you think the new platform will be in the next decade? 
Easily the #1 or #2 most liquid and popular decentralized crypto derivatives exchange. We see it as the DEX version of Bitmex – just as fast but without the centralization risk. We expect trillions per quarter in notional trading volume.