Cryptocurrency trading is going to new highs. So much so that there are new platforms like Webull that have come to the scene and cater to trader's needs in different ways.
Webull Financial recently announced the launch of the trading of cryptocurrency assets on its commission-free trading platform.
E-Crypto News spoke to Anthony Denier, CEO of Webull on the issue. Here is what he had to say.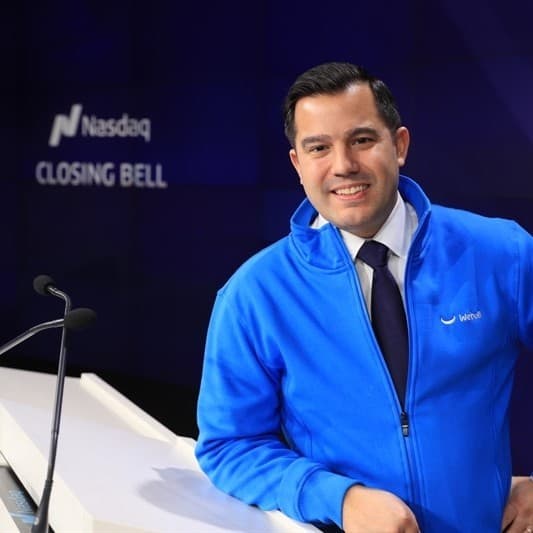 E-Crypto News:
Congratulations on the new Cryptocurrency trading listings on your platform! What benefits are there to be gained by traders? 
There are many benefits to offering a new asset class to our customers. The ability to diversify their equity and options portfolios was a very important motivator for Webull to offer digital products to our customers.

For our more active traders, crypto also has the added benefit of not being restricted by traditional market hours and restrictive trade frequency rules.
 E-Crypto News:
2. Do you think regular securities traders will adopt cryptocurrencies in the same way that they have adopted options, derivatives, and stocks? Please tell us the reasons for your answer. 
I believe many younger securities traders will adopt cryptos quicker than their boomer counterparts, but overtime, Webull believes that cryptos will become more and more accepted as a legitimate asset class by all.

This acceptance will not be overnight, but as more platforms like Webull adopt crypto and more merchants and p2p money transfer services open up crypto options to their customers the global adoptions is extremely likely.
 E-Crypto News:
3. What are the advantages of commission-free trading? 
By allowing our customers to trade cryptos commission free, we are lowering the barrier of entry into this new asset for all investors.

For example, if you only wanted to purchase $5 worth of $BTC, and commissions were $4.99 per trade, well your P&L is already 100% in the hole. This is unacceptable for us.
 E-Crypto News:
4. Do you think the cryptospace is ready for an expansion? Please tell us the reasons for your answer. 
I believe the timing is ideal for another crypto expansion. A new generation of traders has emerged over the past 2 years and was cemented in place during the COVID-19 lockdown.

Crypto pricing and public interest is coming up on all time high territory, and perhaps most importantly is the global fear of increased inflation on our fiat currency systems. This makes cryptos all that much more attractive as an alternative to precious metals.
 E-Crypto News:
5. How do you think traders will classify cryptocurrencies? Securities, Commodities, or both? 
It is my view that cryptos will see, view, trade, and, hold in portfolios like a commodity.
 E-Crypto News:
6. Do you think that cryptocurrencies will outgrow other securities? Please tell us the reasons for your answer. 
I believe we are in the early stages for cryptocurrencies and do not expect their popularity to exceed securities in the near or medium term.

There is still too much lack of and mis-information in the public as it pertains to the blockchain and there must be much more education on the subject if cryptocurrencies are to become more popular than traditional security products.
 E-Crypto News:
7. What is your rationale behind fractional trading for $1? Care to spill the beans? 
Webull's mission is to lower barriers of access. This is why we have decided to set a $1 minimum, which is far lower than most of our competitors.
 E-Crypto News:
8. What sparked your interest in cryptocurrencies? 
Crypto trading was the most requested product additions on Webull from our customers, and we pride ourselves on listening to our customers.
 E-Crypto News:
9. Where do you see Webull going as an organization in the next decade? 
Webull will continue to launch new products and become a trusted partner with our clients so they can have the most successful financial journey possible, but doing so utilizing the most advanced technology available.