Blockchain gaming has taken many dimensions. Recently, the space-themed Nebula game just launched on the ICON blockchain.
This time, Non-fungible tokens were the collectibles in the game.
It presents a  new use-case scenario: One where game-token interactions are taken to new dimensions.
E-Crypto News reached out to  Holger Sundja the  Project Nebula developer to talk about these and more issues.
Here is what he had to say: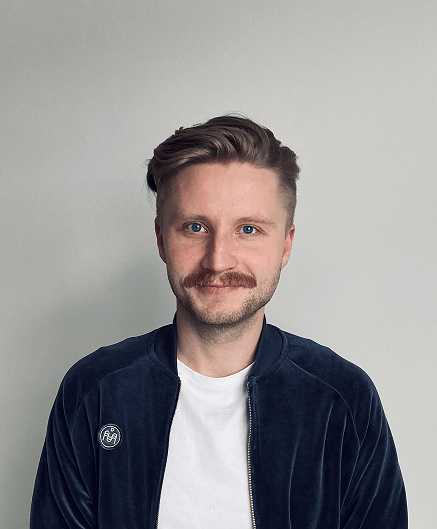 Holger Sundja Project Developer Project Nebula
E-Crypto News:
1. Congratulations on the launch of Nebula! What is the game all about?
Project Nebula is a collectable strategy game. We've always been drawn to 4X strategy games and also spent countless hours and dollars on different collectable games.

With Project Nebula, we're bringing those two concepts together into a single game. The game is all about exploring the galaxy, building your interstellar empire and collecting awesome digital art along the way that's attached to the planet NFTs.
E-Crypto News:
2. How can players get the best gaming experience?
We recommend all players to pay special attention to the collectible lore texts, artwork and soundtracks in the game.

We've worked very hard on creating an immersive interstellar experience for all the players and there are a lot of things to discover in Project Nebula.
E-Crypto News:
3. Why did you use non-fungible tokens as collectibles in the game? Please be explicit in your answer.
The central pieces of the game are unique digital planets that players can collect and trade with each other and there's a limited amount of those planets in every generation.

When it comes to collectables, we believe that transparency towards the players is of utmost importance. Using blockchain and NFTs makes it impossible for anyone to secretly mint more assets and manipulate the market.

We also believe that the gamers around the world deserve more than what they are getting from major game developers today.

If they spend some money while playing Project Nebula, we think it's only fair that they get to own parts of the game as well (in our case, the planet NFTs).

There really weren't any good methods for achieving the above things before blockchain and NFT technology came along, so this was an obvious choice for us.
E-Crypto News:
4. What are the benefits that players gain from using non-fungible tokens? Please be explicit in your answer.
NFT technology enables us to give full ownership and control over the digital assets to the players. This is by far the most important benefit of using non-fungible tokens. Once a planet lands in someone's wallet, it's up to the player what he wants to do with it.
E-Crypto News:
5. Why did you choose a space theme?
Well that's an easy one, we've always been big fans of the Sci-Fi genre.
E-Crypto News:
6. Exactly how does Nebula interact with the ICON blockchain?
The main assets of Project Nebula, the planet NFTs, are on the ICON blockchain via smart contracts. Anybody who has an ICON wallet can interact with all the game assets in a fully decentralized way.

Project Nebula launches with planets as the only NFTs, but our future plans include allowing players to start crafting new NFTs on their planets and establish a player-driven economy of NFTs.

It's very important for us that the use of a blockchain would not lessen the gaming experience for the players in any way. Our game is running in real-time and the fast transaction speeds and low fees of ICON are playing the key role here.
E-Crypto News:
7. How can players redeem their NFT tokens for cash and other forms of value?
Project Nebula comes with a built-in Marketplace where all players can trade and sell their planet NFTs.

Obviously they will be able to trade their assets directly with other people as well, but we believe that using our in-game Marketplace provides the most convenient experience for everybody.
E-Crypto News:
8. What are your thoughts on the mass adoption of cryptocurrencies and their underlying technologies?
What are we missing? Is there any way that we can ensure that mass adoption occurs on a broad scale?
Firstly, I think that there is a lot to be done in terms of making the wider audiences be more trusting towards cryptocurrencies in general.

There's a vast amount of people who still don't understand the basic principles of blockchains and think that it's all a scam. ICON has made some pretty big steps forward in that sector recently by partnering up with South Korea's government, for example.

I also think that a lot of the existing methods for interacting with blockchain and cryptocurrencies are just a bit too complicated or inconvenient for the average user.

So working on making blockchain technology more conveniently accessible for the end user is key, even up to the point that a person does not have to be aware that he/she is interacting with blockchain at all.
E-Crypto News:
9. Do you have plans to launch your blockchain or distributed ledger?
No, we know some games have been planning to do that, but the ICON blockchain's transaction speeds are very fast and with almost non-existent fees, so there is no need for us to plan something like this at the moment.
E-Crypto News:
10. If you had a Genie and three wishes for the crypto space what will your wishes be?
Along with many other teams, we at Project Nebula are working to integrate blockchain into gaming. I'm looking forward to the day when blockchain and NFT technology will reach the big fish of the gaming industry.

And uhm… All time high?