Ten Questions: One-on-One with Daniel Polotsky
CoinFlip and Monarch Wallet recently entered into a partnership that is designed to increase cryptocurrency adoption. E-Crypto News reached out to Daniel Polotsky Who is the co-founder and CEO of Coinflip. Here is what he had to say.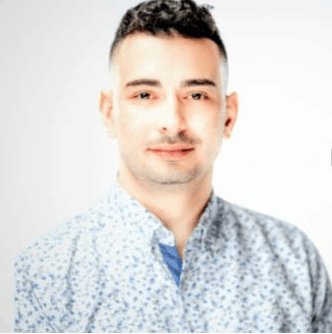 (CoinFlip is the leading Bitcoin ATM operator in the U.S., with over 600 installations across 35 states and supporting the buying and selling of nine different cryptocurrencies.)
1. The road to adoption of cryptocurrencies has been topsy-turvy. Do you regret any part of this journey?
My only regret is not getting into the game sooner! Not just for our company's sake but for all the users that have come to rely on our services. When CoinFlip entered the cash-to-crypto market in 2015, the only options were unreliable peer-to-peer (P2P) marketplaces or ATMs with high fees.
Trading on P2P marketplaces always came with the risk of getting scammed, robbed, or worse. If customers decided to turn to one of the fledgling ATM operators, they were commonly charged fees of around 15-20% or even higher. The customer would also have to worry whether or not the ATM operator was fully compliant or if they were securely storing their personal information. Our success can be largely attributed to capitalizing on this void by providing the lowest fees and best service possible.
2. What does the new partnership with Monarch Wallet entail?
Our partnership with Monarch Wallet is part of a push to educate our users on new types of crypto services they can take advantage of. Monarch has a payments platform, portfolio management tool, news feed, and many more integrations that can
accelerate crypto adoption when placed in front of the right audience. On the flip side, CoinFlip can also provide a valuable service to Monarch users who want to transact in cash. Buying crypto with cash is easier for new investors to understand, and selling crypto for cash is faster than any other option available.
3. Will greater adoption of cryptocurrencies be possible with the new partnership?
For sure. I think crypto ATMs are an excellent jumping-off point for many users who are unfamiliar with the technology. After they buy their first cryptocurrency, there's tremendous opportunity to introduce them to other products and services they might benefit from. Wallets are an important part of the learning process, as they are the crypto holder's interface with the crypto world.
4. In your opinion what is the single largest factor militating against the adoption of cryptocurrencies?
More people aren't using cryptocurrency because it isn't convenient enough at the moment. The learning curve is still too steep for the average consumer to get past, especially since the benefits of cryptocurrency and blockchain technology aren't immediately obvious. As consumers become more conscious about their personal privacy and the cryptocurrency ecosystem becomes more user friendly, the value proposition will be more enticing.
5. Do you think that government regulations are standing in the way of cryptocurrency firms? How can the two firms work together?
Recently, with COVID-19 spurring debates about creating a digital dollar, it's apparent that policymakers are realizing the value of digital currencies. Cryptocurrency firms can capitalize on these types of opportunities to support government efforts and educate policymakers. It will certainly be a slower process than all the innovators in crypto and blockchain would like. Over time the industry will prove it's valued, whether it's mining facilities bringing jobs to local economies or tech companies helping governments create better services for their constituents.
6. Do you think that the Bitcoin's dominance in the marketplace will ease?
I don't think that will happen anytime soon. Bitcoin is uniquely positioned as the go-to asset because of its widespread liquidity, derivatives market, and ecosystem. Investors can count on its secure consensus mechanism and robust developer community. There won't be another coin that can compete with these qualities for a while.
No #CoinFlipATM near you yet??

NO PROBLEM! 😎
You can Buy #BTC #LTC #ETH using @SimplexCC online & pay with a Debit/Credit card💳➡️₿Ł

Visit https://t.co/DsBovyTp5i pic.twitter.com/EQgbuvwATm

— CoinFlip Bitcoin ATM 🏧 (@CoinFlipATM) March 10, 2020
7. How did you get started in the crypto space?
I learned about Bitcoin in college and started CoinFlip as a side project. Once the first few ATMs took off, crypto was all I could think about. Wouldn't have it any other way.
8. Do you have any advice to anyone wanting to enter into the crypto space at this time?
The learning curve is steep so don't get discouraged if it takes you a while to get used to working in crypto. Don't fall into the trap of comparing yourself to others. Keep learning about the industry, keep asking questions, and apply your imagination to all the opportunities you come across.
9. Will there ever be a unique trading opportunity for everyone like those who got on the Bitcoin bus in 2009?
Haha, there probably will be but I'm in the dark like everyone else. There's simply too much talent working on promising projects for there not to be.
10. If you had three wishes for the crypto space and a Genie that could make those wishes come true What would they be?
1. Bitcoin as the global reserve currency
2. Everyone in the world could have Bitcoin and be able to transfer wealth without transaction fees or fear of currency controls
3. Decentralized identity becoming mainstream