Crypto regulation is important for the industry to thrive and attract more investors for mass adoption. Hester Peirce, a U.S. Securities and Exchange Commission (SEC) commissioner, said that the crypto sector is now going mainstream.
She believes that crypto adoption is on the rise since more institutional investors are joining the nascent industry. Peirce is now serving her second term as one of the SEC's five commissioners.
In that context, she explained that there is an urgent need for extensive and clear cryptocurrency regulations to help the sector grow. Some of the notable institutions that have publicly declared their interest and investments into the crypto space include MasterCard, PayPal, BNY Mellon, Tesla, Grayscale, and MicroStrategy.
Peirce is one of the most prominent cryptocurrency advocates in the United States regulatory agencies. For months now, she has been calling for regulators and other involved authorities to develop clear rules that will enable individuals and businesses to invest in the crypto space legally.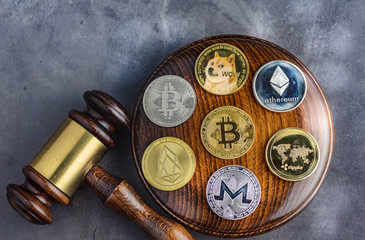 Today, some investors are holding back since they fear that they might break some laws or regulations if they invest in the crypto market. Peirce has also pushed back against some government narrative that refers to crypto as a dangerous rail for terrorist financing. She urges the government to bring in crypto regulation that will bring sanity to the current uncertain and volatile market.
All her efforts have earned her the moniker "Crypto Mom." She publicly dissented on the Securities and Exchange Commission's decision to reject an application for a bitcoin exchange-traded fund (ETF) that was filed by Gemini founders and owners, Tyler and Cameron Winklevoss.
SEC's 'Crypto Mom' demands Clear Crypto Regulation
There have been many calls for clarity in crypto regulation efforts for some time now. The new administration is now believed to offer an opportunity to take a fresh look at the ever-growing industry. As all that is happening, it appears like it is also a great moment for the other players in the marketplace to take a fresh look at cryptocurrencies.
Electric car-maker Tesla Inc announced a $1.5 billion investment in Bitcoin. After that announcement, the flagship crypto hit record highs with analysts projecting that it will surpass $50,000 before the end of the month.
One of the biggest banking and financial services holding company BNY Mellon announced that it would enable its customers to hold, transfer, and issue digital assets and cryptocurrencies. Also, Mastercard Inc revealed that it was opening its international network for some of the main crypto assets. One executive vice president at Mastercard, Raj Dhamodharan, said:
"Mastercard isn't here to recommend you start using cryptocurrencies. But we are here to enable customers, merchants, and businesses to move digital value — traditional or crypto — however, they want."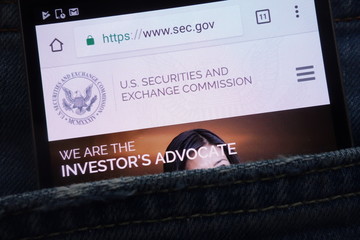 Peirce said that all these events now pile up the urgency in needing a clear crypto regulation. During her interview with Reuters, she said that not enough time has passed to create a viable policy from the Reddit provoked GameStop rally.
According to her, it is 'wonderful' that there were many new investors and a bigger range of market participants that will enhance price formation in the crypto market. She stated:
"It's not only that there have been calls for clarity for some time and that a new administration brings the chance to take a fresh look, but it also is a moment where it seems others in the marketplace are also taking a fresh look. That adds to the urgency of us taking some sort of action in this area to provide more clarity."
Investors participating in the nascent market is a great thing. But, they need to be educated to avoid losing money in the volatile industry. The crypto-friendly Commissioner said there needs to be a decisive regulation that will unite regulators, investors, and operators for the market to thrive.
Market Is Ready For a Bitcoin ETP
Peirce believes that the US capital markets are ready for bitcoin exchange-traded products (ETP). The 'crypto mom' said that people are seemingly eager and ready to trade a bitcoin ETP. Hence, if the market is not given a natural way of trading, which is most likely an ETP, other ways that might be less optimal will come up.
Crypto regulation is important to eliminate the notion that the sector is majorly used for terrorist financing. Peirce even cast doubt on the size of the purported challenge and highlighted that there is no way that bitcoin can get banned out-rightly.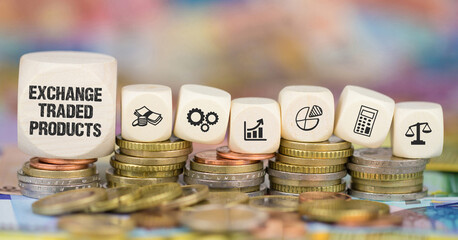 The SEC commissioner said that she looks forward to working with SEC chairman nominee Gary Gensler. The former MIT digital currency professor is awaiting confirmation by the Senate. It seems like the Biden administration has assembled a knowledgeable team to help in getting the best out of the growing digital assets market.
Bitcoin Sustains Bullish Run
Many large companies and high-net-worth individuals are showing interest in bitcoin and the digital assets market in general. As these enticing investors and institutions explore the crypto space, Bitcoin has managed to sustain its bullish run.
On February 16, 2021, the flagship crypto is consolidating above $48,500. Analysts and commentators believe that the coin will break the $63,000 psychological level before the end of February 2021. At the time of writing, the crypto is trading at $48,977.97, according to Coinmarketcap.com data.
Investors, operators, and traders believe that defined crypto regulation will help the nascent market to mature faster. ARK Investment said that Tesla's Bitcoin move appears to be a game-changer that legitimizes the cryptocurrency as corporate cash.
Crypto Regulations Around The World
One key aspect of the fast-growing crypto space is the fluidity of the terms that are used to describe various products that fall within its operation. Most of them are known as cryptocurrencies, and they operate on decentralized technologies known as blockchain with complex inherent encryption. But, the term cryptocurrency entails different products and assets from one jurisdiction to the next.
Some of the names given to cryptocurrency include virtual commodity, cyber currency, digital currency, crypto-token, payment token, virtual asset, and electronic currency. Thus, the SEC needs to come up with a crypto regulation that will cover every asset that operates in the industry.
Central banks have issued warnings designed to educate people about the differences between actual currencies and cryptocurrencies. Fiat currencies are guaranteed by the state while the cryptos are not due to their decentralized nature. Due to the high volatility in the crypto space and the fact that many of the transactions are unregulated, authorities and regulators easily ban the market.
But, Peirce believes that crypto regulation can help reduce volatility and make the crypto industry a viable investment channel. Thus, if approached correctly and with the right rules and regulations from the regulators, the crypto space spearheaded by bitcoin will enjoy mass adoption now that major institutional investors are joining the market.