ARK36 the cryptocurrency hedge fund recently posted its first-quarter results. With a 118% return on investment (ROI), the cryptocurrency hedgefund seems set to take on the world by storm.
E-Crypto News reached out to Ulrik Lykke Co-founder ARK 36 to talk about what this means for the hedge fund. Here is what he had to say.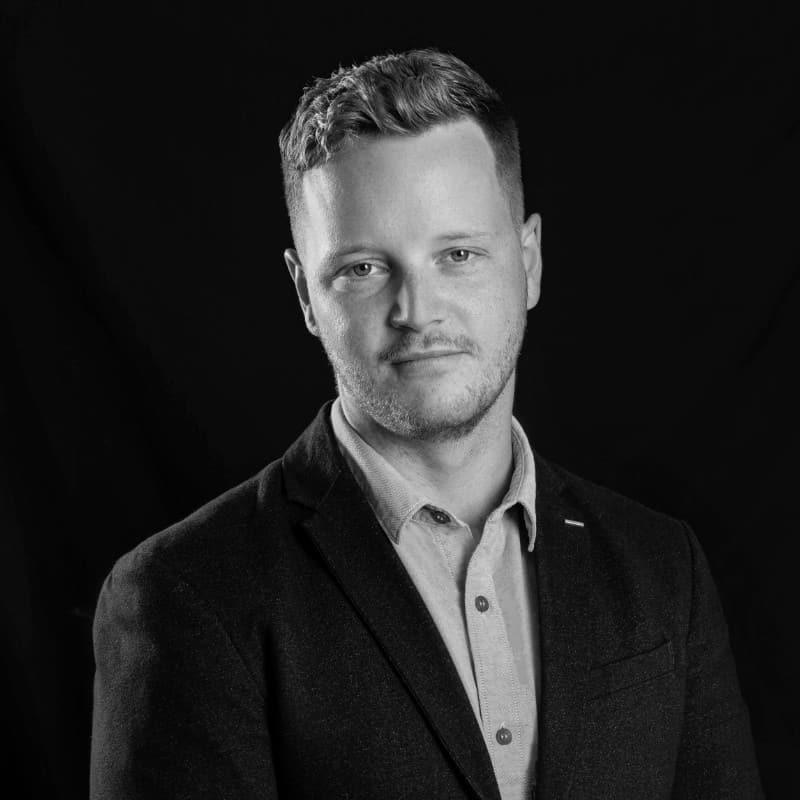 Ulrik Lykke Co-Founder ARK36
E-Crypto News:
Congratulations on your recent performance! What are we to expect next?

Thanks a million. We have been able to capitalize greatly on the recent positive momentum in the crypto markets. We have been very bullish on the development since the market bottomed out in March 2020, and it is both exciting and satisfying to see that our assessment of the outlook was correct.
E-Crypto News:
2. How were you able to deliver these returns? Do you have a magical formula for this?

We are actively monitoring the markets at all times. Using our knowledge and past experience, we were able to recognize many signals that pointed to an upcoming bull market. We closely track the market fundamentals, including blockchain fundamentals, and pay great attention to both macro- and microtrends from investor sentiment to general price action.


We don't have a magic formula for investing in the markets, but we have been around for long enough to be able to identify important patterns and to know how these things fit together.
E-Crypto News:
3. Many believe that the crypto space is in a bubble? What are your thoughts on this assertion?


I find the term "bubble" really unfortunate because it is often tossed about when talking about extraordinary movements in the financial markets but hardly anyone bothers to specify what they exactly mean by "bubble".

A historic look at the price development of Bitcoin shows an asset that has produced an incredible return on investment in the long term. Granted, the market has been overheated on many occasions and has subsequently gone through quite violent and long term corrections. But in each cycle, Bitcoin has shown its resilience and has bounced back stronger than ever each time self-proclaimed experts have announced its death. 

Does this description fit what people mean when they use the word bubble? I for one don't think so.
E-Crypto News:
4. What do you think is the best strategy for entering the cryptospace?


If you are not a financial professional or are not used to trading in the financial markets, it can be very difficult to time the markets. In other words, newcomers who do not yet have skin in the game may find it challenging to decide whether, what, when, where, and how to invest in the markets. One thing I typically suggest is the dollar-cost-averaging method which historically has produced very good results if used to accumulate bitcoin.

Of course, the markets also offer their fair share of obstacles and risks and those are to be accounted for rigorously. Never invest in what you don't understand.

For investors who do not have the time to educate themselves fully on this exciting space, it may make sense to enter the markets through a fund or a similar institution that can help manage portfolio and risk.
E-Crypto News:
5. Do you think the high returns gained currently will still continue in the future? Please tell us the reasons for your answer.


I believe we are on the verge of a financial revolution where different assets in the cryptocurrency space will drain value from older and less sophisticated assets.

The core concept of the revolution is that it is for the first time in human history possible to own something digitally, which is unique in and of itself. On top of that, most crypto assets allow ownership down to a fraction of a unit, which makes it possible to split the value into atoms and thereby create a much more liquid financial market.

These major value propositions combined with the fact that the underlying technology has only been available for a very brief moment makes me certain that there are plenty of years of upside left for anyone involved.
E-Crypto News:
6. What are your exit strategies for underperforming positions?


Position sizing is one of the best tools available when investing in crypto-assets. If an asset is performing dreadfully compared to the rest of your portfolio, it matters a lot less if that asset only accounts for 1% of your portfolio rather than 10%.

Another very important aspect of risk management is that I do not recommend anyone to invest in this space anything they cannot afford to lose.
E-Crypto News:
7. Do you think cryptocurrencies will be the worlds' fastest performing assets for a long time to come? Please tell us the reasons for your answer.


I think crypto-assets will be the fastest-growing asset class over the next 10 years. The pace of innovation and the emergence of new technologies in the space is amazing. With the wide range of new solutions disrupting traditional business models, I think we are in the middle of the next natural step in the digital revolution.

On the one hand, we see assets such as Bitcoin competing with traditional investments like precious metals and on the other hand, there are emerging new assets that can compete with whole sectors such as insurance or banking.

It is obvious that we are still at the very early stages but with the growing momentum in terms of both participating users and market capitalization of the asset class as a whole, I am confident remarkable things will happen in the space over the years to come.
E-Crypto News:
8. What can governments do to allow for ease of access to cryptocurrency investment vehicles such as hedge funds?


Governments should empower innovation and investments in the space by creating frameworks that are easy to understand and easy to follow for entities and participants in the space. Solid and impartial frameworks by Tax Authorities and Financial Regulators will make it easier, safer, and more straightforward for people to engage in the markets.
E-Crypto News:
9. What are your thoughts on the rapid rise in prices for cryptocurrencies and other digital assets?


Price appreciation is expressed as a result of increasing demand. People are embracing the space technology-wise and many professionals are changing their attitude, recognizing crypto-assets as sound investment objects.
E-Crypto News:
10. What are your thoughts on the recent rise in the decentralized financeDeFi boom?
DeFi applications pose as contenders to the long-established (and very profitable) traditional industries such as banking and insurance. The possibility that these new contenders may be able to compete with the established structures and produce more value through more sophisticated and more fluid solutions is an interesting prospect and something that is drawing a lot of attention.
E-Crypto News:
11. Do you intend to take advantage of the many opportunities in the decentralized finance (DeFi) space?


Naturally. We are currently invested in a few very promising DeFi opportunities.
E-Crypto News:
12. Why do you set such a top bar for entry positions into Ark36? What plans exist to allow for retail investments in the future?


We currently only cater to professional investors and have set our bar for entry at a demanding level (120.000 EUR) to "keep the barrier high" in order to mitigate the risk for us. Once the regulative environment has matured around participation in actively managed funds, we may attempt to lower this threshold. However, these are potential future developments and not something we are looking into right now.
E-Crypto News:
13. Do you think there will be a whole industry of cryptocurrency hedge funds in the near future? Please tell us the reason for your answer.


Do I think if more investment funds will want to engage with the best-performing asset class of the last decade? Yes. I certainly think that will be the case.
E-Crypto News:
14. If you had three wishes for the crypto space and a genie that could make those wishes come true what would they be?


1) I wish the regulatory picture would be even clearer as this would provide the foundational stability for projects and help stakeholders not to spend too much time on "how to set it up legally" and focus more on "how to set it up".

2) I wish more people like Michael Saylor, Jack Dorsey, and Elon Musk "gave their blessing" to the industry. I think people overestimate the importance of such endorsements in the short term but underestimate their long-term importance.

3) I wish there was more objective and thorough media coverage on Bitcoin and the crypto space. Currently, there are still a lot of misconceptions circulating about crypto, often presented by obvious critics. I, for one, highly welcome any criticism but am often disappointed about how little critics sometimes bother to educate themselves before presenting their opinion.