The tokenization of real estate has been a popular topic within the web3 space. Dan Bouwer took things practically with his "Crypto Island" project. We reached out to him for more details. Here is what he had to say.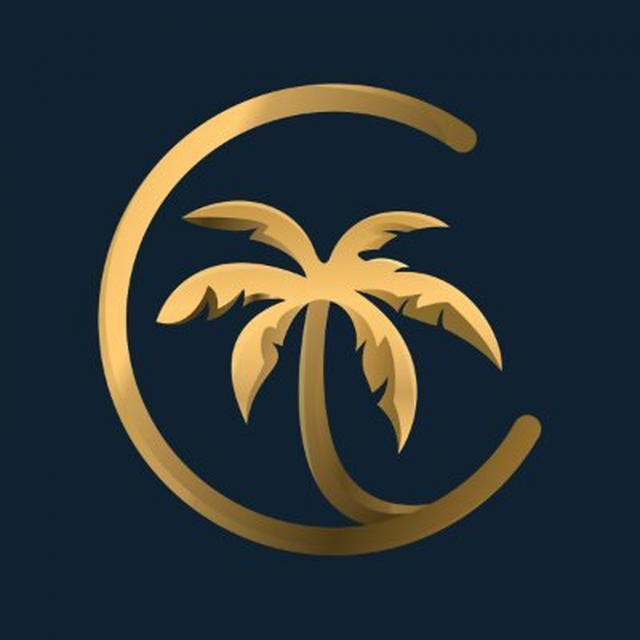 E-Crypto News:
Please, can you tell us more about the Crypto Island DAO?
The goal of this community project is to buy an island and to tokenize it's ownership.

This means that not a company or 1 person will own this.

Everyone who participates with the project and is allowed to whitelist their wallet can become a co-owner of the island.

We found a unique structure to tokenize an island using a trustfund/trustee structure.

People can whitelist their wallet to enter the trust fund to become (In official terms) a "Non-voting Beneficiary of the trust fund".

This means that the island is not owned by the team or a company.
E-Crypto News:
How will 22,000 people live on the Island?
It's based on time-sharing, since all of the participants who contributed a minimum of 0.05 ETH in the DAO on Juicebox.money or own at least 1 million $Cisla tokens can register their self, it is very accessible for everyone.

We choose to follow this direction because we think that everyone is equal and everyone should have a chance to become a part of this journey. We aim for at least 200.000 participants.

The more persons we have, the sooner we can tokenize a second island. Perhaps in a different location of the world.

That is the reason behind the name Crypto Island Group Inc. that we registered in The Bahamas.
E-Crypto News:
How will land distribution and ownership work on the Island?
To "decentralize" an island we had to find a way to make it as decentralized as possible, like crypto.

Our structure is in our opinion the best way possible. In this situation you do not own a piece of land. The land is from everyone and you have the right to visit it.

We sell lease contracts for persons or companies that want to build on it.

The plan is to tokenize the lease contracts. The community can then choose to buy a NFT which will give them revenue in return.

We connect crypto with the real world, that's what makes us different.
E-Crypto News:
What activities will occur on the Island? Please, can you give us a clue?
We aim to be an island targeted to like-minded people who are working within the crypto space or who wants to know more.

There will be tourists that will want to see the look and feel of Crypto Island, Digital nomads that want to work there for some time and of course business owners who have a company on the island.
E-Crypto News:
How will the Island become self-sustaining?
We have our own currency named Cisla in place. You can buy it with a lot of different tokens and it can be used thanks to our partners in all the companies we will have.

The currency has a tax on each transaction (like each government has as well) of 8%.

This tax is divided for all kinds of costs to cover. Maintenance and development will receive the most of these collected funds.
E-Crypto News:
How will Crypto Island be environmentally sustainable in terms of practices and everyday living? Please, can you give us practical scenarios?
At the moment we are talking to mostly local organizations to see how we can make sure that our project will become an example of an ecological friendly island.

For many people of our community this topic is very important and we see it as our duty to make sure that this gets a lot of attention.
E-Crypto News:
What are the launch details of Crypto Island DAO?
You can contribute ETH to the Crypto Island DAO on Juicebox.money.

For each contribution you will receive $PALMTREE tokens in return.

The Ratio of tokens that you recieve is 1 ETH : 1 Million $PALMTREE tokens. We launch on the 17th of January and we will be open for approx. 100 days.
E-Crypto News:
What are the fundraising details of the Crypto Island DAO?
We aim to raise 35 million USD in 100 days.

We make it as simple as possible that all of the participants can choose after 100 days to retract their contribution if we are not yet in the purchasing stage.

We choose to do this to keep it as fair as possible.
Related: Crypto Blockchain and Web3 Predictions for 2022 
E-Crypto News:
How exactly will governance occur within the DAO?
Each token will represent a vote, when you hold more tokens your vote will be stronger.

The Crypto Island DAO will vote about the usage of the collected funds.

he board members of the project all have a key to the Multisig wallet that contains the ETH.

We did this to make sure that everyone feels comfortable with all the precautions we take.
E-Crypto News:
Please, can you tell us more about the success of the previous constitution DAO?
The Constitution DAO is a proof for the world that the power of DAO's in general will become huge.

We learned from them and we believe that we make the DAO a part of the future in real estate.
E-Crypto News:
Please, can you tell us more about the $CISLA token?
$Cisla is our currency that we will use on Crypto Island. This token is available on UniSwap and Pancakeswap and available to purchase with a lot of coins on our website, cryptoisland.com


Our vision is that multiple islands around the world can use this currency as a payment method to provide a way of income to maintain and develop a lot of islands.
E-Crypto News:
How will time-sharing arrangements work on Crypto Island?
In our upcoming app we use an algorithm that is based on the Membership NFT you have and it's based on the amount of contribution you make for Crypto Island, it's a community project after all.

People who work for the project get bonus days in their account. The bigger investors can earn extra days just by holding their investment.
E-Crypto News:
Please, can you tell us more about the $PALMTREE token and the benefits to token holders?
The more $PALMTREE tokens you hold, the more voting power you will have in the DAO.

Since we are going to merge the holders of our currency $CISLA together with the holders of $PALMTREE it will be possible to also participate after the purchase about the development of Crypto Island.

We aim to have as many participants as possible. That will allow us to move even faster to island number 2.
E-Crypto News:
Please, can you tell us more about the different limited edition NFTs, and what benefits they offer to holders?
We have 6 different Membership NFT's. Each color has different benefits.

Starting at the Yellow Membership to become a co-owner and ending at the Platinum membership that allows you to become a Board Member of Crypto Island.

It also gives you artwork on the island as a reminder of your contribution. It even gives you a full VIP service including business flights for 2 persons to the island.
Related: The Legal Perspectives Of Non-Fungible Tokens
E-Crypto News:
What is the purchase process of Little Whale Cay like, and at what stage have negotiations reached with brokers?
At the moment we plan to visit Little Whale Cay around the beginning of February.

We got help from MCR Bahamas to make connections with the owners of all the islands that we got offered so far.
E-Crypto News:
How did you get started with cryptocurrencies and their allied technologies?
I started in 2017 by simply investing some money.

After many hours of doing my own research I made some good investments and that made it clear to me that the crypto world will be the future.
E-Crypto News:
How is the Crypto Island project going to change the global real estate industry?
Tokenizing real-estate is not common at this moment.

We are the first project in the world to tokenize an island.

I believe that we can become a "start signal" for the real estate industry to adopt this on a larger scale.
E-Crypto News:
How is the Crypto Island Project going to change the global tourism industry?
The possibility will be there that we change the tourism sector from a business perspective.

At this moment we are asked to participate in two resorts that want to use tokenization for their company.
E-Crypto News:
Do you think crowdfunding via DAOs is going to be a thing from now on? What are the reasons for your answer?
2022 is going to be the year of the DAO's!
I have no doubt that more projects will follow and will buy the most unique things in the world.
E-Crypto News:
Where do you see the Crypto Island project in the next decade?
Our vision is to start multiple islands around the world in countries where we can use a similar legal structure like the one in the Bahamas. Community owned by tokenization is key.

Crypto Island Group can become an example in the world of decentralization. Everything is possible with the power of crypto.
E-Crypto News:
What was your motivation for starting the Crypto Island project?
Since I was a young guy I always dreamed of an island, the beauty, the relaxed vibe and everything around it.

After some success with my companies in the Netherlands I decided to use my knowledge of crypto, my vision and some funds to make it happen.
E-Crypto News:
What is the backstory behind the Crypto Island Project?
In April 2021 I decided to launch the project later that year.

I asked friends that were into crypto to participate in this one of a kind project and they all decided to do so.

It has been a very interesting journey so far and we are planning to do so for the next few years.

This can become an important part of the future of crypto.

We are now working non-stop on this project with 16 members and we aim to have at least 60 persons working for Crypto Island later this year.

The future is here with tokenizing an island that is owned and guided by the community by using a DAO.