Guest Post
Modern world needs us to multitask, be on time everywhere, and simplify our daily routine. Wearable Technology helps with it greatly, monitoring our health, making our hands free, and storing all the necessary information for us. 
What Is Wearable Technology?
When talking about wearable technology, you'll most likely hear people discuss smartwatches and fitness trackers. And while these particular devices are definitely taking the market by storm, they aren't the only types of wearable technology.
Before exploring the different types of wearable technology out there, let's first define what these gadgets are exactly. To put it in simple terms, wearable technology devices you can use on your body, whether it be attached to you or worn as clothing – essentially anything from headphones to watches and other types.
How Can Wearable Technology Add Value to Market Research?
In the business world, wearable technology can be a big help for companies and employees. In fact, Forbes states that there are also wearable devices you can use for working remotely,  and wearable technology can "be used for business applications such as inventory management, human resources data collection, and digital signage."
The wearable tech market is still very new, however, it's definitely taking the industry by storm. From Samsung to Apple, what are these technologies? 
What Different Types of Wearable Tech Are Available?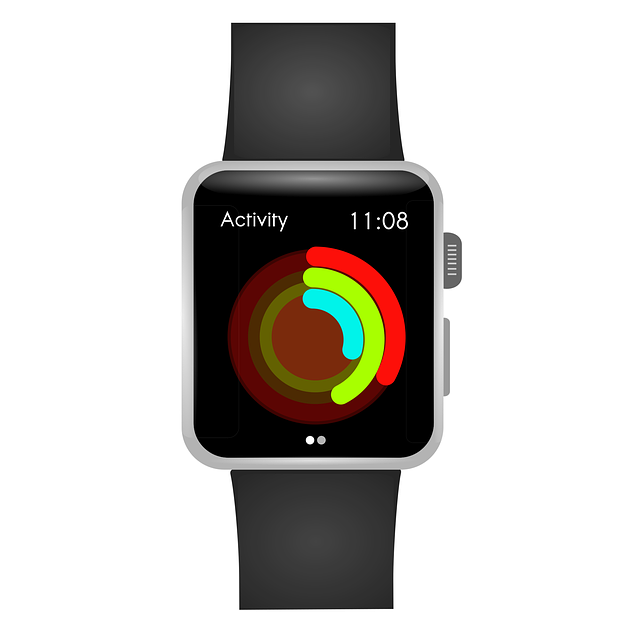 Smartwatch
Smartwatches are not only wristwatches but also an extension of our phones. The smartwatch has a speaker and microphone built into the watchband, which allows you to make calls directly from the wrist without having to take out your phone. You can control music playback, receive messages or even track daily activity with these watches.
The best smartwatches can provide you with detailed information about your health, fitness, and lifestyle. For example, the Apple Watch includes a heart rate monitor that provides data on how fast or slow your beats are at various times of the day. This suggests that smartwatches may also be able to track the time between your heartbeats.
Fitness tracker
Wearable fitness trackers are among the earliest examples of wearable technology, and simply put, they're devices that count your steps. Some do so by using an accelerometer to sense movement, while others may include sensors that measure heart rate or perspiration in order to track even more data points.
Fitness trackers are small sensors that attach to your belt, pocket, or bra strap. They can track all kinds of statistics about you, including how far you walk, how many steps you take, the number of calories burned, and how well you have slept. Some fitness trackers even come with features that will play music for you through a cellphone.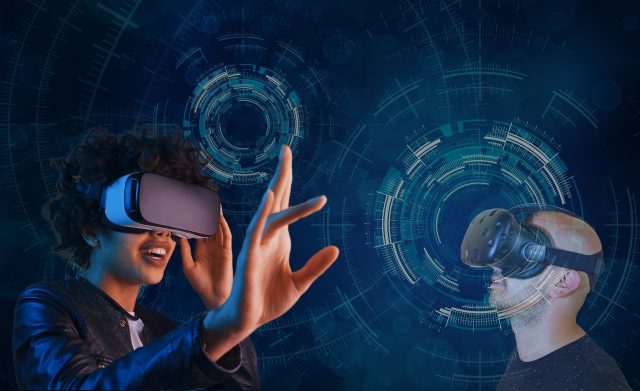 VR headsets
The video game industry is using this technology to create immersive virtual environments for gamers. People can now play complex games, including flying a plane or fighting infection. Only imagine if you could enjoy the book of ratm deluxe slot using a VR set in the near future! 
Virtual reality headsets are also being used in the film industry. For example, some filmmakers have added these headsets to their equipment list when they make horror movies. This way, viewers feel like they are in the epicenter of the action. 
In the world of sports, athletes are using these headsets to train for events. For instance, some skiers use virtual reality headsets during training sessions. This technology allows them to practice in real-time conditions without actually going out on a mountain. Some coaches of golf teams have also used this tech to help their team members feel like at the real golf match. In fact, pro golfer Jordan Speith supposedly used virtual reality golf headsets for a couple of sessions before he won the US Open in 2015. 
Smart clothing 
This technology is still in the development stages or not necessarily mainstream but has the potential to become popular. These are wearables that use sensors to monitor personal health information. The market for them grew by nearly 200% between 2011 and 2012, according to a consumer study published by Accenture in April 2013.
This technology is a part of big data and the Internet of Things. In smart clothing, wearable computers are embedded into apparel to enhance human abilities beyond what their own bodies can accomplish. Powered by body movement, these devices convert that energy into computing power or electricity that can be used as sensors or communication tools.
Wearable cameras 
GoPro and other samples are basically wearable cameras. It can be mounted on different parts of the body while you are doing any sport or some adventurous activity so that it can record everything on your monitor within its range of vision.
Wearable medical devices 
Wearable medical devices are intended to define new features for health management and personalized diagnostics, monitoring, or treatment. The term often describes medical aids with a number of key characteristics: the item is worn on the body, it has communications capabilities, and performs diagnostic/monitoring functions. Most wearable companies have an ecosystem where they create their own devices, but also partner with other companies to make complementary products like smartwatches or apps. That's why their products are increasing in number every year.
Conclusion
These days, we use ordinary items in an unusual way. We take known cameras, watches, clothes, and add smart technologies there. It makes these modern and useful gadgets able to control, diagnose our state, gather stats about our activities, save important moments, transport us in the virtual spaces if we need. It is a giant step forward which makes our lives easier, so it's obvious they become popular and are used in numerous niches.
Bio
Christine J. Shepard is a digital marketing expert and an independent blogger. She is centered around new web tech patterns and digital voice distribution across various channels. In her free time, Christine reads books and plays tennis.