Initial Game Offering (IGO) is a new business model that integrates the video game sector with crowdfunding. By integrating these two sectors, IGOs can reach out to their audience and gain additional revenue by selling virtual items.
Through the initial game offering (IGO) crowdfunding model, gamers can pre-purchase titles before they get finished. The process normally enables developers to get more funds for their projects while giving gamers early access.
The most popular games in the IGO category are available on Kickstarter, where thousands of these projects have been funded by millions of backers globally. Strangely, some of the developers fail to meet their obligations while the other people make some promises that they cannot keep.
Game offerings could be more appropriate for some forms of video games than other models, specifically those games that are nearing completion or available as part of a limited edition collection. Also, they can be useful for developers who wish to ensure that they will not miss out on any aspect of development or marketing.
That strategy is not always ideal for a project that requires more time to develop before it is readily available to the general public. In such instances, an initial game offering may give the gamers a false impression of what the final product will seem like and the amount of work that remains before release. However, even if the developers give unlimited refunds and multiple updates, the process still faces lots of skepticism.
ICOs are still new since their first launch into the market in 2013 when cryptos started becoming popular in society. Traditional investors would do minimal research on who they wanted to invest in since it was quite challenging for people with limited resources to invest in many similar firms in the crypto world.
Related: Akt.io Introduces AKTIO Coin ICO, Revolutionizing the Financial Ecosystem
Hence, huge amounts of money mostly went to the large and successful firms instead of the smaller ones that might have a successful future. With initial coin offerings, people invest any amount of money that they desire towards different projects that interest them and make a return on the initial investments in case their preferred company becomes successful.
The concept behind an initial game offering (IGO) is that you are purchasing into a project before you even know exactly what product will be released to the market eventually. For instance, you can purchase tokens from a firm that develops games that are yet to even release their first game.
It is sometimes possible for an investor to make massive profits from the investment when the released game becomes popular after release. But, the risk that comes with investing in such firms is that they might never really generate returns for the investors.
Nonetheless, with great marketing and information about how the funds will be utilized, there is no specific reason why any firm cannot convince some people to invest in their projects.
The primary benefits of an initial game offering are its openness to all compared to the traditional investing that seems to be reserved for companies and high net worth people with huge amounts of money. Moreover, investors now have more access to information and research material about new ICOs and IGOs enabling them to make informed decisions when they invest money into these gaming firms.
Initial Game Offering Explained
An Initial Game Offering (IGO) is primarily a fundraising event that is conducted through crowd sale, for game sector projects and gaming startups. This investment model lets participants obtain project tokens and several other benefits like enjoying discounts on the game's release. The participants also get to access some exclusive features for the investors that pre-register before the project goes live.
IGOs are believed to be alternative methods of generating money for gaming projects and startups. The term 'pre-sale' has been used to represent IGO in the past. Nonetheless, it does not match absolutely because 'pre-sale' might also refer to different private sales or crowdfunding activities.
Related: Crowdfunding is better than Netflix for YouTube's creep queen
In some cases, IGOs are referred to as token sales. They normally consist of investors purchasing tokens that offer access to a service or platform and may also be traded on crypto exchanges in case demand needs it. As a result, the initial game offering concept comes with benefits like free services, discounts, free passes, early access to content, mobile slots Canada and a lot more.
However, the investors do not have a right to use these tokens immediately after the project goes live. Each token is unique and linked to the specific project at hand in terms of real digital tokens. The reason behind it is that they may have to refer back to them to offer a service or use a specific platform.
IGOs seem to be a viable option when the project in question requires funding to enable it to go live and become entirely operational. For instance, in case someone has an idea for a blockchain-based social network, but the needed software is not cheap or easy to develop, an initial game offering may raise that needed capital.
Normally, the platforms can sell these tokens on crypto exchanges once they go live in case demand warrants this type of action. Investors purchase tokens mainly based on speculation that they might become popular and grow in value late without using them within the platform.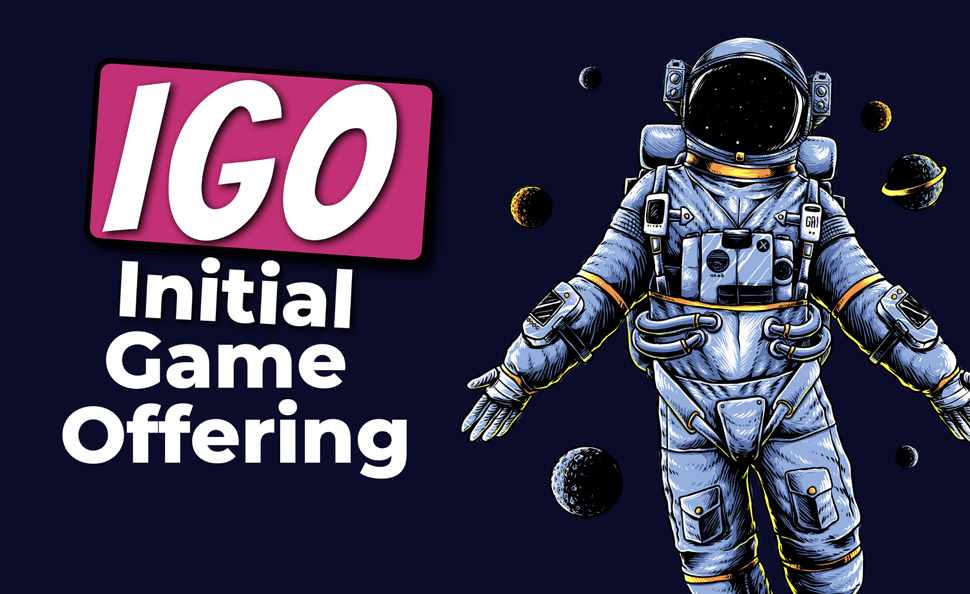 How To Participate In An IGO
Participating in an initial game offering can mostly help a nation's economy boost market access, grow attractiveness for tourism, increase foreign direct investments (FDI), and support access to a variety of new technologies. Nonetheless, participating in an initial game offering may also come with adverse effects.
Most of these IGOs come to ease international trade and in some cases enable investors to escape taxes in some jurisdictions. Furthermore, the countries that have weak institutions are more possibly going to be manipulated by the stronger partners of their IGOs.
An IGO is the first offering that enables people outside of the issuing companies to purchase pre-release shares in the company via a regulated process that uses blockchain technology. Participation in an initial game offering normally raises public awareness about cryptos and can grow the demand since IGO mostly offers bonuses for acquiring tokens earlier on.
The initial game offerings mostly come with a whitepaper that explains the business plan, technology, the way these tokens get distributed after the entire IGO process is completed. Participating in an initial game offering might be risky for the investors since anybody can develop cryptos without any permission from regulators. The developers might also not comply with different legal obligations and regulations like those that are related to prospectuses.
It means that it is quite impossible to know whether the ICOs are honest and legal before investing in them. Even some popular Ethereum ICOs have been involved in fraud. Therefore, the consumers need to only utilize the cold storage wallets where the hackers and other criminals cannot access their funds.
Related: The World's Most Infamous Crypto Hacks and Scams
Participating in an initial game offering should happen after extensive research into ICOs to avoid any risks of financial losses. The IGO market has grown since IGOs are normally decentralized, open-source, anonymous, and globally accessible.
IGOs might become highly popular with traders and investors in case their popularity thrives as it happened in 2016-2017. Participation in initial game offerings is quite risky since they mostly are not regulated by any government. It means that IGOs may get compromised due to a lack of consumer protection against scams and frauds.
IGO versus ICO
An initial game offering is a crowdfunding campaign for video games. IGOs resemble IAPs since they enable players to acquire digital items and services. However, IGOs just offer perks or specific items that are viable to the IGO itself. These campaigns may consist of pre-bundled titles that have new content, out-of-print games, and early access to new titles.
The campaigns are normally hosted on various crowdfunding platforms like Fig or Kickstarter. However, they might also be hosted by game studios directly through their in-house sites.
On the other hand, ICOs are a strategy of raising money by developing and selling digital tokens powered by blockchain technology. Today, ICOs are unregulated in most places globally. But, there have been several global movements towards the regulation of ICOs in countries like the United States.
At some point, IGOs might be threatened by ICO technology based on decentralization. Nonetheless, initial game offerings may benefit from integrating with ICOs. IGOs may utilize the ICO model and develop tokens that can be sold to raise capital.
Related: The Science Behind ICO Presales…
In that context, IGOs might join in and issue their tokens that would eventually become a segment of this ecosystem. Moreover, they may be used for other IGO-particular purposes including membership fees.
IGO Benefits And Drawbacks
Many advantages come with initial game offerings that are thriving among mobile game developers. Initial game offering offers a chance for the game developers to raise money without having to rely on venture capitalists and publishers. Some of the key benefits that come with IGOs include:
Quick funding – if one has a great pitch and many social media followers, an IGO may offer a channel to get quick funding within a short time. This strategy is beneficial since it does not have any of the strings that are attached to venture capitalists.
There is no need to give up the company's equity – publishers want to own a segment of the company in exchange for their investments. Hence, the developers forfeit some ownership of their business but an IGO does not push developers to these extremes.
Total control of your game – An initial game offering lets you retain total ownership of the firm's equity. That means that you are the only person who makes all development decisions.
Funding future games – IGO enables you to look for money for many projects simultaneously since it is easy to raise funds in increments when still building up a loyal audience. An IGO may also set the pace for better use of Initial Public Offering concepts, where firms list themselves on different public stock exchanges under the IPO process via ICO prospectus.
On the other hand, the main disadvantage with an initial game offering is that it is an all-or-nothing scheme. If you start the funding process, you are compelled to return all invested funds to every investor before you try once more in case that round fails to go through.
Thus, you may go through a whole round and not get any money. The other shortcoming with this method is that it might be quite challenging to finish a successful initial game offering just because of the number of people you need to inform and the time the process takes.
IGOs might be risky since nobody knows whether they will succeed. The initial game issuers have to invest time, money, and effort before they manage to raise all the funds that they need to launch their IGO. Furthermore, IGOs cost more than IPOs. But, IGOs have become quite popular just because IPOs are forbidden in some parts of the world like China.
The Bottom Line
The initial game offering is a perfect strategy to enjoy the game and generate funds. Developers at times run out of resources and they turn to IGOs to raise more money for future developments, updates, and much more. IGOs are sold or traded on initial game offering exchanges which let people trade in the coins or tokens that are released to the public during the IGO.