If you have attended any Crypto, Blockchain, or NFT events around the world you have most likely been to a Crypto Beast soiree. Today we talk to Kim Gantz founder of the Crypto Beast Agency. Kim was one of the earliest members of DeFi yield platform Celsius Network and has cut her teeth in the crypto marketing and events world since 2018.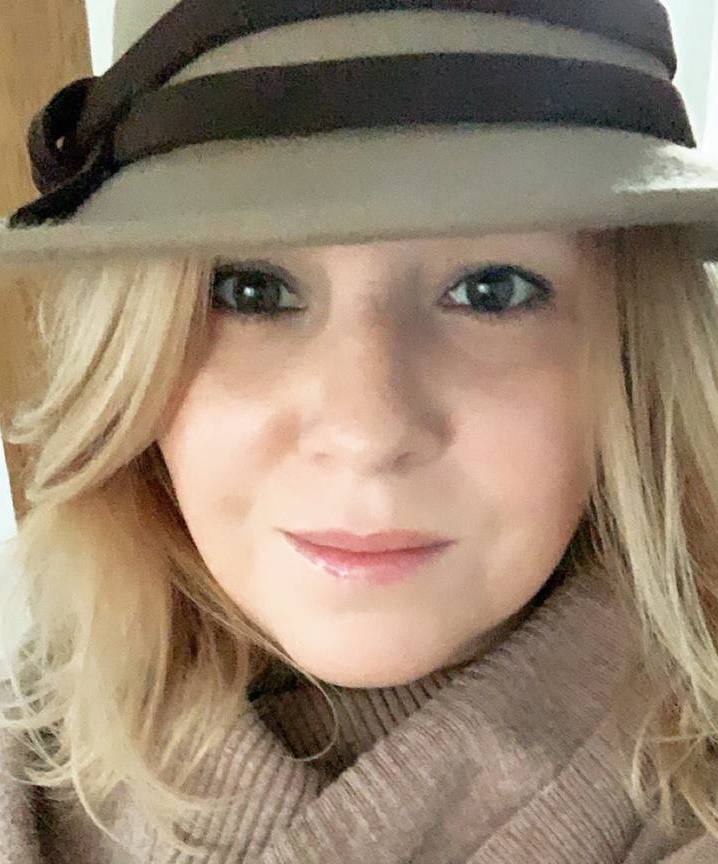 In 2021 she launched Crypto Beast Agency (CBA): an all-female-founded experiential crypto events and marketing agency. Through Crypto Beast and her collaborations with other like-minded organizations, she hopes to begin opening up the industry to alternative voices.
CBA's services range from design and branding, merchandise and e-commerce design, to live event production and NFT artist representation – all delivered with a unique and inclusive approach.
E-Crypto News
Crypto and the Blockchain are going through growing pains, Does this 'Crypto Winter ' give the space a chance to remake itself from a Crypto Bro culture?
For sure. I believe that any time the market takes a downturn is an opportunity to look within a company and its culture to make improvements.  Many companies get caught up in the hype and excitement of a quickly rising market which leads to a lot of sloppiness and mistakes. Now more than ever is the time for good companies to move into the future to diversify their teams, and establish themselves for the longer term.
What are some of the advantages of having a team of women helms Crypto Beast Agency?
It definitely gives us and our clients a different and unique perspective seldom seen in blockchain culture.  We come to the table with a different vision and set of answers than might come from a male-led project. We have a tighter base of relationships within the agency and, quite frankly, that leads to higher levels of EQ in how we interact culturally. 
Do you believe that a lot of crypto coins and tokens will be dissolved over the coming years?
Yes. But not within years, but months. A lot of these projects are not built on sustainable models. As investors and customers become more selective with the products they endorse only the premier companies will survive this market downturn. And those companies that implement inclusivity and diversity will stand a greater chance of survival. 
As a past employee, are you surprised about what happened with Celsius Network?
Yes, I am beyond surprised. In my experience, Celsius has always been a responsible market actor and I pray they make it through this difficult time for the sake of their devoted community.

Have the Blockchain and Crypto Conferences and Events stalled since the beginning of this Crypto Winter season? 
No, not at all. I just got back from producing events at the DCentral and Consensus conferences in Austin. The city was on fire with blockchain and NFT enthusiasts from around the world. While the market might have been crashing, you wouldn't have known it by the turnout of the global crypto community for these events. 
How does the Crypto Industry avoid the "Bro Culture" mistake that ordinary Finance companies have made?
It starts here and now, and by making better hiring decisions. Hiring people with not just experience in crypto but that have the emotional bandwidth to understand how important building a culture and team truly is. If your team doesn't feel "bought into" the mission or what the product can do, it's pointless. The biggest difference here is that the best companies in the blockchain space are not predators, but builders with a mission. 
Are there promising Crypto Projects that you see coming down the pipe in the near future?
Over the past year, I have connected with amazing projects with inspirational founders. 
Companies like PennyWorks and DefyTrends really stand out. You take a leader like Ivan Zhang, who has been in traditional finance since he was 20 years old, working at a huge bank and still he understands how important his team's mental health and quality of life is. That's important.
DefyTrends has an all-female executive leadership team and they are powering projects like "Women Who Defy " which is so aligned with CBA's mission of bringing the next million women into the blockchain. 
How does the Crypto Space find the talented LGBTQ and BAME job seekers?
It starts by putting executives from these diverse groups in positions of power. If you have people from these groups at the helm of your companies then you will naturally attract more talent from those groups at every level.
Do you see the cash drying up for un-profitable crypto projects?
Yes, I do. As every market has gone down over the past six months, investors are becoming much more selective with which companies to fund and are requiring lower valuations for investments. The time for cheap and available financing has dissipated. 
What do you see the Crypto / Blockchain / Metaverse space looking like in the next 10 years.
Through any difficulties that may come up in the short term, these spaces will continue to flourish as motivated and inspired entrepreneurs continue to build and create these Web3 ecosystems. 
What happens if the Crypto Space remains a Bro Culture and nothing changes?
That is impossible. Change is imminent. The industry cannot survive the way it is going Diversity is the spice of life and the pure organic nature of this space allows for entrepreneurs of every background to participate in this industry. Toxic cultures and predatory business practices will not survive going forward. 
About Kimberley Gantz