We recently spoke to Stefan Rust who believes:
"Bitcoin's retracement to below $20,000 on Wednesday shows there is still a lot more pain to come in the crypto markets, if not in all markets. This is thanks in large part to the Fed once again leading the news flow by indicating that the US may not, in fact, be able to avoid a recession. As it turns out, the "transitory" inflation Powell dismissed a few weeks ago is in fact a more sticky and crippling situation that more interest rate hikes will be needed to tackle.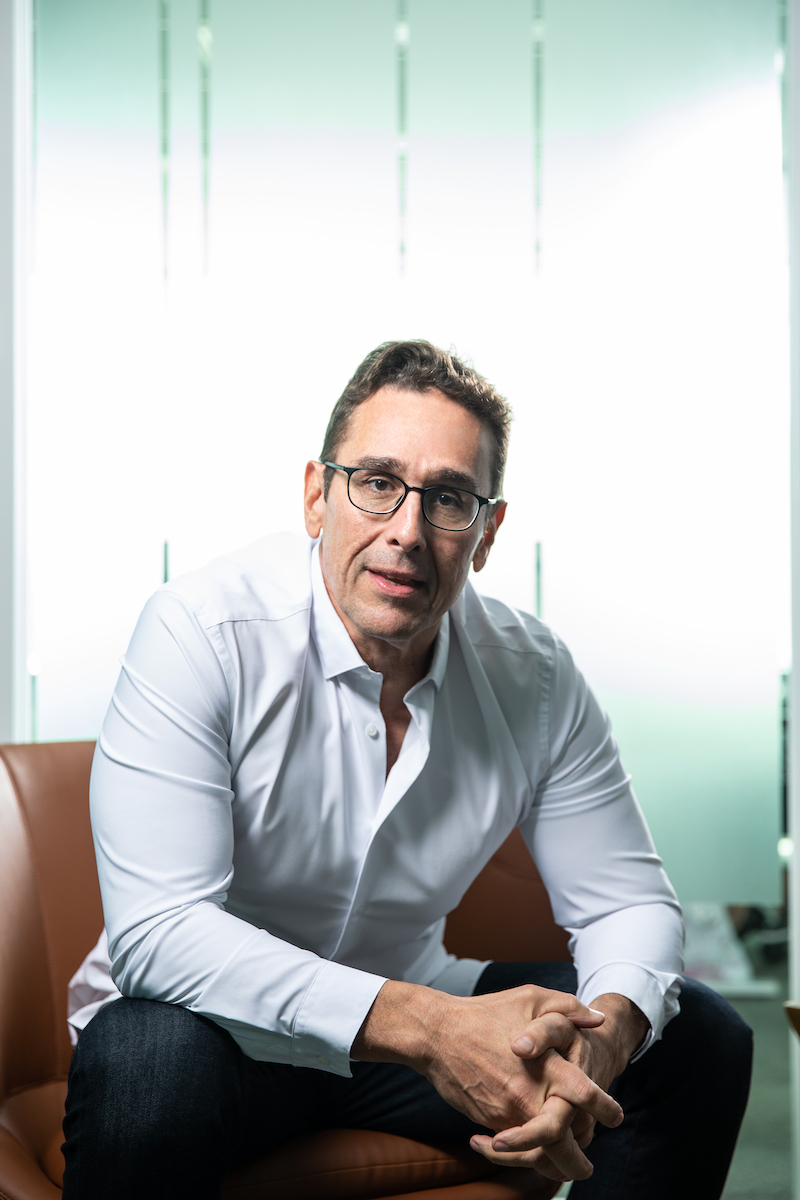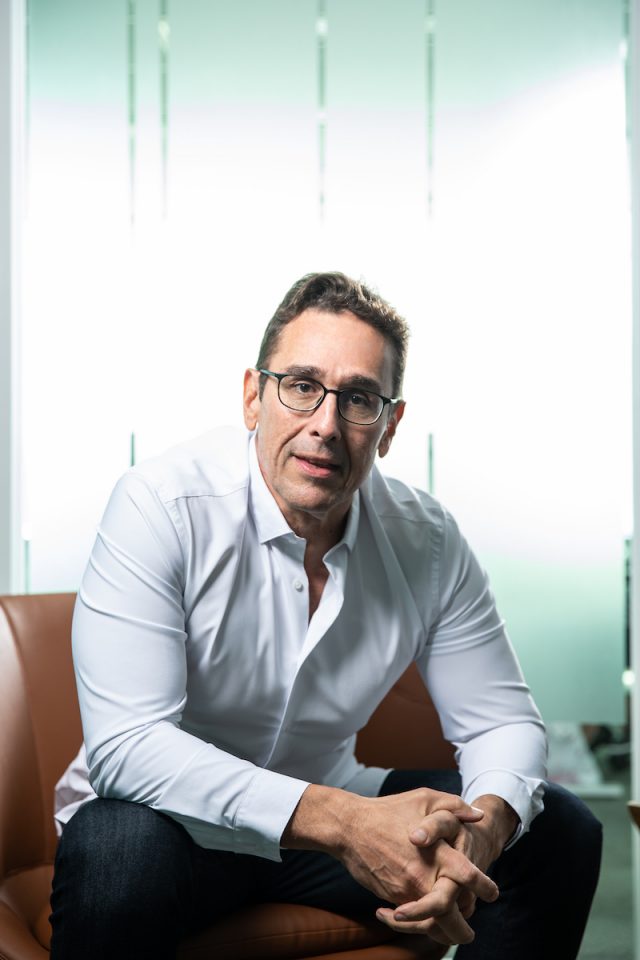 Stefan Rust, the CEO of Laguna – the parent company of Truflation -the defacto standard in financial and economic data worldwide. Founded in 2021, Truflation offers independent and censorship-resistant inflation calculations based on census-level price information from more than 30 data sources in real-time.
Truflation was built on the premise of revolutionizing century-old models and methodologies that are no longer relevant. We talk to him about Crypto, Sam Bankman-Fried, and the American Monetary system.
Laguna Labs is a group of CEOs, investors, developers, degens, and creatives with experience reaching back to TradFi, and getting caught up in DeFi, while having an intimate understanding of money's open, freer, permissionless potential.
E-Crypto News
1) With the Crypto Bill working its way through the House from Congresswoman Lummis and Gillibrand can Crypto stay Decentralized?
Yes, it can and will. Crypto must remain decentralized and continue to provide financial innovation and create new jobs. The whole purpose of cryptocurrency was to build a new system, not just layer stacks and add middlemen to extract value as we have in the legacy system. This has occurred over the past cycle at every stage, and at a breakneck pace. Current regulation is really targeted at these centralized solutions. 
2) Is Sam Bankman-Fried and his investment company back-stopping the whole Crypto Market and is this good?
No. Sam Bankman-Fried is not back-stopping the whole crypto market and no: I don't think bailouts are a good thing. Bad companies should go down. It's tough and it hurts for all, some much harder than others, but it cleans out the system.
We've seen a number of players go down as a result of this market crash; a crash caused by government tightening of liquidity and the subsequent rapid extraction of $2 trillion dollars of capital from the crypto markets.  
Sam Bankman-Fried is, however, back-stopping certain types of companies by providing custodian services. FTX is looking to have those funds under custody traded on its platform, thereby building greater trading volume and revenue for FTX. These custodian/borrowing and lending solution providers do make their money through trading, and borrowing and lending. If they use the FTX platform that works in FTX's favor.

3) Do you see an end to Crypto Winter anytime soon?
We just entered into the crypto winter – how come we are already asking for the end? We still have so much to clean out, so it's very hard to tell when we will come out of it. The last one was long and went from the end of 2017 to 2020. However, the market was not as big at the time. Crypto is extremely used to volatility and is able to handle it better than any other market. We just need to build our way out of this with great user experiences on top of Web3 infrastructure.
4) Does the Crypto Space need to see hundreds if not 1000's of coins go under before we have a solid Crypto Market?
No, that's not necessary. A lot of coins will go under, but just think about it: how many different currencies do we have on the planet today? Then take a look at all the different financial products today and the different asset classes. All of these will be tokenized, hence why wouldn't we have thousands of tokens representing these different assets and financial instruments. Tokens/coins provide multiple different functions from governance to nonfungible, utility, security tokens, etc.
5) Is the Crypto Market still Decentralized?
Yes. There are so many different projects built in a decentralized framework. Today there are maybe only 20 million people really engaged and participating in the decentralization of crypto. There are huge networks building on the Cosmos blockchain, the Polkadot ecosystem, the Cardano network, and on Ethereum. All of these are highly decentralized networks and environments, and that's not even including all the D-apps built on these networks.
6) Is the Regulation that is coming to the Crypto Market going to make the space just another arm of the US Monetary system?
There's definitely a fear of that, and it doesn't only apply to the US monetary system. Sadly, it applies to the overall existing financial system under which the global economy operates. 
We need to bring about change to the existing monetary system. It failed us in the 2008 financial crisis, as well as previous financial crises from the Great Depression to the Suez Crisis to the Latin American Debt Crisis. We are facing the same failings again today, as well as dealing with a leadership that seems lost and experts we can no longer trust.
As an alternative, many are putting their trust in blockchain and crypto: a transparent, immutable, permissionless, and trustless system. This world balances financial rewards with democratized participation in the pursuit of a fairer, more functional system for all.
7) How can we avoid being folded into the American monetary system?
Innovate faster! Crypto is a global phenomenon and talent will migrate to prosperity and where the opportunities lie. This is the spirit under which America was built, so let's be a part of paving the way for decentralized finance and economic change and growth and avoid being held back by incumbents.
8) Is FTX/Sam Bankman-Fried/Alameda Research heroes of the industry or just putting off the inevitable?
There are so many heroes in this industry, and Sam is just one of them. He has worked extremely hard to build FTX, scaling his business in an extremely short period of time and investing in a lot of different companies. He deserves huge credit for achieving this. 
We do, though, have so many other phenomenal champions that have risen up during the last 10 years of blockchain. These have really pushed boundaries to change the system and build out a P2P electronic cash system. We will have many more to come as well.
9) I interviewed Steve Erlich of Voyager Digital recently. He stated that the Crypto Space needs to not focus on Bitcoin so much, Do you agree?
There is so much more happening in this space beyond Bitcoin. Just look at how much has taken place in the Ethereum ecosystem over the past 3 years. We've seen the rise of DeFi through AMM's (automated market makers), NFT's, DAO's and Metaverses.
There is just so much innovation, and that doesn't even take into account the infrastructural innovation that has taken place at a blockchain level. Solutions like Solana, Avalanche, Cosmos, Polkadot, Kusama, and Laguna have really innovated at the core operating system of decentralized networks. We are only at the beginning of a huge innovation leap here on planet earth. 
10) Will Ethereum be the saving grace for Decentralized Finance?
Ethereum and its developer community have done an amazing job at taking the baton from Bitcoin and paving the way to a decentralized cryptocurrency ecosystem. The merge will be a significant milestone in the crypto landscape. Just the fact alone that Ethereum is continuing to innovate and not just sitting on its laurels is something its community should be really proud of.
That said, we have super innovative blockchain projects like Avalanche, Solana, and Laguna building out infrastructure for DeFi. At the same time, companies like Uniswap, 1inch, Shapeshift, Osmosis, Thorchain and others are all innovating with applications and tools in decentralized finance.
For perspective, in terms of the potential of the industry, consider the size of the overall finance industry. Derivatives go into the quadrillions, real estate is some $300 trillion worldwide, gold alone is $10 trillion, and then look at the size of the global stock market. There is a lot of room for growth, innovation, and thousands if not millions of new jobs in blockchain and cryptocurrency.
And this growth will not only come from one chain. Once we see sufficient block space and the multi-chain environment evolve, cryptocurrency and decentralized finance will truly start to succeed.