A Federal Class Action lawsuit was filed against Coinbase to prevent more theft of crypto user accounts. Reports indicate that thousands of accounts are possibly at risk. The lawsuit filed against the biggest crypto platform and digital wallet provider in the United States comes as plaintiffs claim that Coinbase failed to properly secure user accounts from thieves and hackers.
In this suit that was filed in the United States District Court of the Northern District of California, the plaintiffs insist that their Coinbase digital wallets were drained of crypto and the exchange, which compares itself to a bank, has so far failed to make users whole.
News reports and social medial posts suggest that the security breaches might be wide-ranging and possibly affect many, if not all, of the thousands of digital wallet accounts hosted by Coinbase.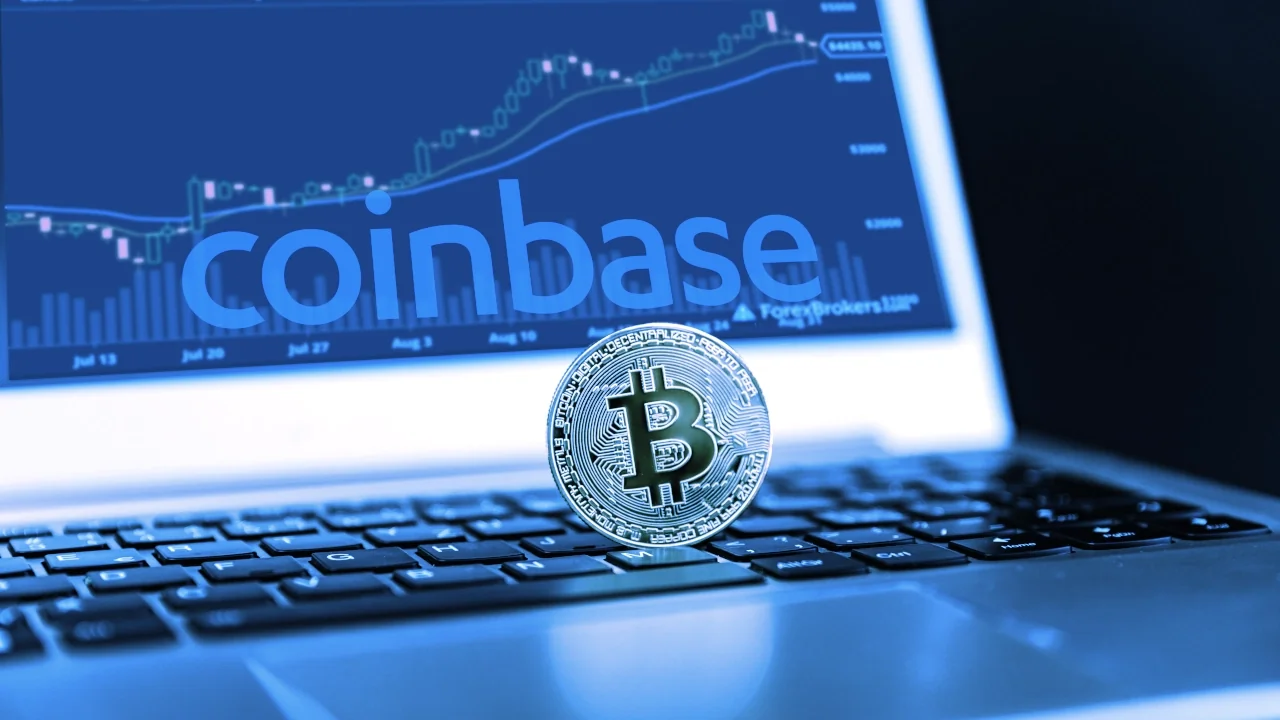 The complaint that was filed by BraunHagey & Borden LLP commercial attorneys claims that Coinbase misrepresents itself as having never been compromised and that its digital wallets are fully secure. But in reality, plaintiffs insist that the platform's account security network is highly vulnerable to attack and Coinbase has repeatedly failed to avert several breaches that have caused considerable user losses.
The latest breaches happened barely a year after the exchange settled similar claims by the California Attorney General and paid a staggering $300 million. Plaintiffs are disgruntled since the firm was unresponsive to consumers' losses.
Related: Making The Case For Coinbase in 2021
When plaintiffs looked for assistance from Coinbase:
"It routed them through its automated complaint processing—a recursive loop of impenetrable screens that prevented them from explaining their situation to any human being and was incapable of redressing the theft of their savings."
Now, plaintiffs seek civil and punitive damages, restitution, and injunctive relief, among many other remedies. The plaintiffs' counsel, Matt Borden, noted that:
"The purpose of this lawsuit is to protect account holders and help Coinbase resolve its security issues. Coinbase plays a valuable and important role as a financial institution with billions of dollars in custodial funds. It needs to take that role seriously as an industry-leading platform used by ordinary consumers."
BraunHagey & Borden LLP is a 45-attorney boutique law company based in New York and San Francisco that works with investors, businesses, and entrepreneurs in high-stake legal disputes and commercial transactions.
BHB is one of the major trial companies in the nation, with many Top 100 national jury trial and arbitral awards since 2017. The company also has a dedicated Impact Practice composed of a trial legal team that brings cases to help in protecting the civil, community, and environmental rights.
Hacked Coinbase User Blasts The Help Desk's 'Impenetrable Screens'
One Coinbase account holder stated that he spent several days trying to reach customer support at the crypto exchange before he eventually managed to get help after the criminals took over and drained his entire account.
By this time, at least $200,000 in crypto funds had been siphoned from Manish Aggarwal's account, his legal team stated in a proposed class-action lawsuit filed in federal court in San Francisco.
Coinbase does a bad job of protecting its user accounts from illegal intrusion and thievery and "an even worse job" of assisting clients whose accounts are compromised, based on the complaint. The representatives of the San Francisco-based firm did not instantly reply to a request for comment.
Instead of connecting Aggarwal to a reliable customer service agent who might have helped him, according to his lawyers, the firm routed him:
"Through its automated complaint processing — a recursive loop of impenetrable screens that prevented him from explaining his situation to any human being and was incapable of redressing the theft of his savings."
In 49 minutes on April 24, hackers used 6,000 separate transactions to drain $190,000 from Aggarwal's account, based on the suit. Aggarwal said Coinbase has now refused to refund his lost crypto. He is suing "to be made whole" and is now intending to represent other Coinbase investors who have suffered the same losses.
This particular case is Aggarwal v. Coinbase Inc., 3:22-cv-04829, United States District Court, Northern District of California (San Francisco).
Coinbase Faces More Legal Pressure
Another class action lawsuit was filed in the U.S. District Court for the Northern District of Georgia claiming that Coinbase failed to secure users' accounts against hacks and theft, and seeks damages of more than $5 million.
Coinbase did not secure clients' accounts, leaving them vulnerable to theft and illegal transfers, a putative class action lawsuit that was filed against the crypto exchange in August 2022. The complaint also accuses the firm of harming users financially by locking them out of their accounts permanently or for a long time and violating federal law by listing securities on its trading platform.
Coinbase became the first crypto exchange to go public in the US in 2021. Today, it is facing multiple lawsuits from disgruntled investors. The company is also facing an aspiring class action lawsuit that was filed in New Jersey claiming that the exchange let US citizens trade unregistered securities.
In August, a Coinbase shareholder accused the firm of misleading investors about its 2021 public listing. The platform is also attempting to settle two other lawsuits filed by the investors via arbitration. In that context, the Georgia lawsuit represents a class of over 100 people, including lead plaintiff and Georgia resident George Kattula, although his attorneys insist there might be more victims.
The Georgia-based law firm that is representing Kattula, John Herman of Herman Jones LLC, said in an email statement:
"We are aware of a large number of fraudulent transactions in the accounts of Coinbase customers. We are encouraging all Coinbase account holders to review their accounts carefully and advise us promptly of any irregular activity."
The lawsuit highlights some of the purported issues, citing a 2019 case where the exchange allegedly took more than six months to allow a user back into their account, a pattern the suit claims the firm repeated.
Related: Bots Have Circumvented 2FA Logins At Coinbase And Other Crypto Exchanges In 2022
Coinbase first needs clients to use its support team, and in case the issue is not resolved using that method, clients then need to go through the "Formal Complaint Process," according to the complaint. The filing stated:
"If that fails to resolve the customer's dispute, only then can customers attempt to resolve disputes through arbitration. But Coinbase systemically fails to follow those pre-arbitration dispute resolution mechanisms as outlined in the User Agreement, thereby rendering the provision, including its delegation provision, void …"
Furthermore, the suit claims that some of the assets that were listed on Coinbase match the U.S. Securities and Exchange Commission's (SEC) description of security, and the firm may be an 'exchange' based on federal law, which means that it would have to officially register with the regulator.
These lawsuits started piling up in 2022 after the SEC stated that it was investigating Coinbase crypto exchange over the supposed sale of Crypto securities in July. Kattula's complaint stated:
"Coinbase's user growth has outpaced its ability to provide the account services and protections it promises to consumers."
The suit insists on Coinbase's failure to create and maintain enough cybersecurity measures made investors lose their account and wallet access, investments and assets in the accounts, and:
"Sensitive personally identifiable information stored in their Coinbase accounts, and, among other things, their investment opportunities."
Kattula's suit seeks damages surpassing $5 million (excluding his legal costs and fees, injunctive relief, and a binding judgment that is an order to ban involved parties from conducting various activities.
Heists On The Rise
Even though the adoption of bitcoin, Solana, and ether has increased massively in recent years, the cryptocurrency market remains majorly unregulated in the United States. It has also been the target of frequent thefts.
In June, for instance, hackers made off with nearly $100 million in crypto from a so-called blockchain bridge managed by Harmony, adding to the over $1 billion already stolen in crypto so far in 2022. In August, $200 million in crypto was stolen in a heist targeting blockchain bridge Nomad.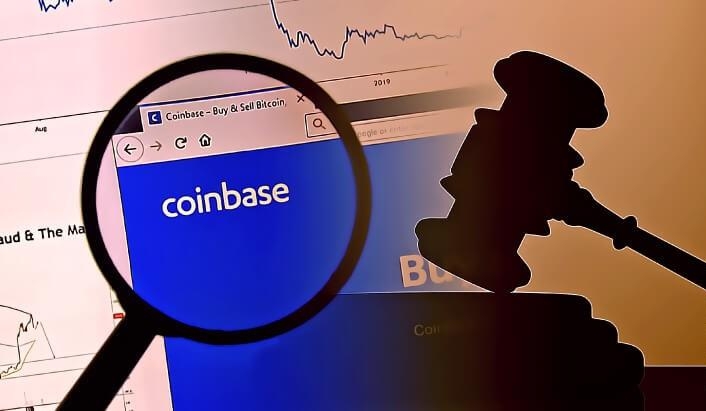 In that context, Celsius Network filed for bankruptcy in July 2022 after being hacked in December for a reported $120 million. It is not clear whether Celsius clients will have their crypto refunded. Based in California, Coinbase is one of the several publicly traded crypto exchanges, boasting a staggering 103 million users, almost 5,000 employees and around $96 billion worth of assets on its robust platform.
Related: The Largest Crypto Scams Of 2022 (So Far)
Coinbase declined to comment on the lawsuit. However, a spokesperson stated that it takes huge measures to ensure that customer accounts are kept safe at all times. The spokesperson explained in a statement to CBS MoneyWatch:
"We educate our customers on how to avoid cryptocurrency scams and report known scams to appropriate law enforcement authorities. We encourage all Coinbase customers to secure all of their online accounts consistent with this guidance in our help center."
The case seems to highlight how important it is for cryptocurrency exchanges to educate the users on how to protect their accounts, according to Joe McGill, a cybersecurity expert who operates a functional crypto scam reporting website Chainabuse.
Cryptocurrency exchanges have now beefed up their security networks in recent years, McGill stated, but it is still not clear whether the Coinbase case will have any strong bearing on other crypto users, traders, and investors who want their hacked funds returned.