We are only halfway through the year but crypto scams appear to be on the rise. Within that time, billions of dollars in the cryptocurrency have already been plundered and pillaged.
The value of crypto stolen is already staggering. But, not everything seems to be about the money. In 2021, some of the money was funneled through different hacks and scams although sometimes the uniqueness of some of these operations only saw the perpetrators walk away with just six figures (or less) of the stolen crypto.
How Crypto Scams Work?
Crypto scams come in different forms. Fraudsters promise high returns on investments with little or no risk. Early investors are paid using the investments of newer participants, creating profitability illusion like Ponzi schemes. Furthermore, malicious software infects users' devices to steal cryptocurrency keys or data. Ransomware locks users out of their devices or data until a ransom is paid.
Scammers create fake ICOs or token sales, enticing investors to buy non-existent or worthless tokens. They often use fake whitepapers and websites to make the project seem legitimate. Moreover, scammers impersonate influencers, developers, or companies, to trick individuals into sending them cryptocurrency.
For this reason, it's crucial to learn how to avoid crypto scams. Be cautious of offers that seem too good to be true and always double-check before providing any sensitive information or sending cryptocurrency.
High-profile crypto fraud cases often lead to legal and regulatory actions. Understanding these cases can provide insights into the legal landscape surrounding cryptocurrencies, including how governments and authorities respond to fraudulent activities. 
Additionally, major fraud cases can tarnish the reputation of the entire cryptocurrency industry. Being aware of these cases allows individuals to distance themselves from fraudulent activities and contribute to building a positive image for legitimate cryptocurrency endeavors.
Ukraine Rug Pulls Donors
This scam is not like the others: it happened when the Ukrainian government rug pulled its donors. Nonetheless, it has to be included since it is a great and rarely 'good' scam.
In February 2022, sometime after Russia invaded Ukraine, the government of Ukraine speedily decided to accept donations in cryptos to benefit from the big pockets in the crypto world who always look to pump their coins and generate good press.
While a significant amount of donations came in initially, the crypto began pouring in after Ukraine confirmed an airdrop to those who donated through the Ethereum network. By description, an airdrop is normally when crypto wallet holders receive freebies, normally in the form of crypto tokens or nonfungible tokens (NFTs).
As Ukraine put it, they were just sending a 'reward' to the donors for donating. But then the bad-faith actors came in. people sent a slew of crypto donations aiming to benefit from the airdrop. Nearly 60,000 transactions were made on the Ethereum blockchain to Ukraine within 2 days.
Based on Ukrainian officials, people began sending minuscule amounts of money aiming to register in time to get the airdrop. Notably, these people were aiming to profit off a nation in wartime by getting a 'reward' more valuable than whatever they had donated to flip the freebie for some quick profits.
Due to that occurrence, Ukraine canceled the airdrop a few days after it was announced. Some of the donors who were aiming for the profits cried 'scam.' Technically, that is what is referred to as a rug pull. A rug pull happens when a cryptocurrency developer makes promises to raise funds and then abandons the project while taking all the liquidity with them.
However, this is a unique situation. Ukraine was trying to fundraise to help them survive the war and thought that they would thank donors who meant well. They then pulled the plug when they noted that people were, unfortunately, trying to benefit from the situation. Donations still went to a charitable cause eventually.
Thus, it was a rug pull for good.
Axie Infinity Hacked And $615 Million Was Stolen
When someone stole $615 million, the firm behind the most popular NFT game Axie Infinity, Sky Mavis, did not notice.
In March 2022, criminals found an exploit on the Ronin blockchain, the Ethereum-based sidechain that powers Axie Infinity. The exploit was discovered to have happened as a result of what was expected to be a temporary change executed by Sky Mavis last December that lowered security protocols. Things were not reverted and the criminals exploited the situation some months later.
How then did Sky Mavis eventually notice that they had lost hundreds of millions of dollars? One user attempted to withdraw their money and failed since there was no liquidity.
Axie Infinity, a play-to-earn (P2E) crypto game needs users to buy expensive NFTs before they play. Once they get the NFTs, they can earn real money in crypto from playing the game.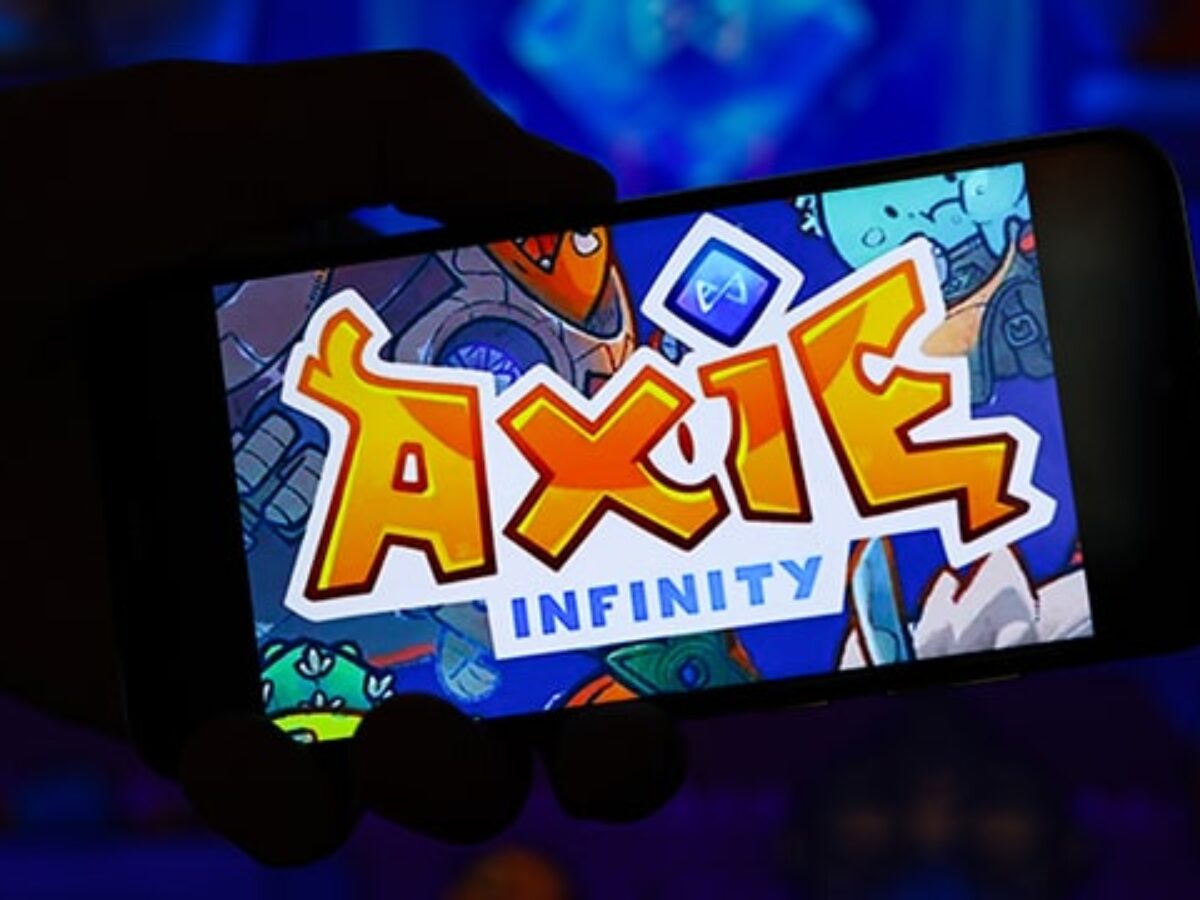 Nonetheless, as a result of high costs of entry, users who do not afford the NFTs mostly find themselves embroiled in exploitative "scholarships" that need them to divide earnings with other users who lend out the expensive NFTs required for playing.
Notably, in nations like the Philippines, P2E games like Axie Infinity have become quite popular as users earn the equivalent of the average salary in the country. A majority of these users, sadly, discovered that their earnings were inaccessible as a result of the hack.
Since then, Axie Infinity has raised $125 million to reimburse the users for stolen funds. But, that is a small amount compared to the $625 million that they lost. As for the stolen money, they are likely never going to get it back. The United States government insists that the hack was conducted by a group based in North Korea.
Day Of Defeat Came With Red Flags Everywhere Of Crypto Scams
The Day of Defeat promised a 10,000,000 x price increase. This promise sounds too good to be true but many people fell victim. Molly White, who created Web3 Is Going Great, a website tracking all scams and grifts in the crypto space daily, pointed out that Day of Defeat came with some of the biggest red flags that have ever existed in the crypto space.
Developers of Day of Defeat termed their project as a "radical social experiment mathematically designed to give holders 10,000,000X PRICE INCREASE." Furthermore, they referred to a "Mystery Plan" that would roll out in June 2023 that would enable the price of the token to increase by about 1,000,000.
In a FAQ section published on the Day of Defeat website, they 'promised' not to redeem the pool of funds once investors put in their money. A promise!
Related: Crypto Scams Still Persistent In 2021, SEC Warns About Red Flags To Watch
But, they broke their promise since in May they rug pulled after $1.35 million was pulled out. As a result, the value of the token crashed by a staggering 96%. Analysts say that it is unlikely the people who stole $1.35 million did not see the crazy returns that they had promised. If they did, they just needed to invest less than 14 cents in the project.
BBC Duped Into Advertising An Alleged Crypto Scammer
Nobody hates the rags-to-riches stories. Interestingly, the BBC loved this story so much that they did not keenly look into the person in question, who traded in his rags to riches story by crypto scams.
In February 2022, the BBC published an article about Hanad Hassan, a local Birmingham crypto investor. Based on the publication, Hassan invested £50 into crypto in 2021 and managed to turn it into millions. The piece also covered how Hassan wanted to use the new wealth to help people in his community.
But, problems came in since the internet was filled with people who alleged that Hassan had scammed them. In April last year, Hassan unveiled a 'charity token' dubbed Orfano. Apart from being a crypto investment, it promised to set aside 3% of the funds to support charity projects.
That is a normal tactic used in crypto rug pulls to make investors and interested parties feel like they are helping to do something legitimate and good with their investment. Several months later, Orfano quickly shut down and they took everyone's investments with them. Users could not withdraw any of their funds.
Barely a month later, Hassan reintroduced Orfano as OrfanoX and repeated the same criminal operations on new investors who innocently invested in the token. And then BBC herald his 'good fortunes!' but they did not know that the money came from crypto scams.
Related: Crypto Scams Plague the Crypto Industry
The BBC not only ran a 'puff piece' on Hanad Hassan, the crypto scammer, but they promoted a 30-minute documentary on him that was titled, 'We Are England: Birmingham's Self-Made Crypto-Millionaire.' That scheduled airing was pulled hours before it aired in February.
While Hanad's crypto scamming happened in 2021, he managed to dupe the BBC in 2022 and convinced them to spin his story. Is that a scam within a scam?
Seth Green's Bored Ape Stolen
Most recently, Seth Green's apes were stolen. The Robot Chicken creator had all of his NFT collection stolen from him after he fell for a phishing scam in May. His NFT losses feature his Bored Ape Yacht Club #8398, a Doodle NFT, and two Mutant Apes from another NFT project developed by Yuga Labs.
In this context, Green lost more than the estimated hundreds of thousands of dollars in the resale value of the nonfungible tokens. He had been working on a comedic series titled 'White Horse Tavern' that features different NFT characters in the whole show. But, the star of this series is Bored Ape #8398, named Fred Simian by Green.
Related: One World Universe Purchases 10 Apocalyptic Apes NFTs
Bored Ape holders have a license to the IP for their specific characters and can do anything they want with them: create video games, sell merchandise, and even develop a sitcom. That was the problem for Green. He never held his ape and the person that stole it at the aftermarket now holds the rights to Fred Simian.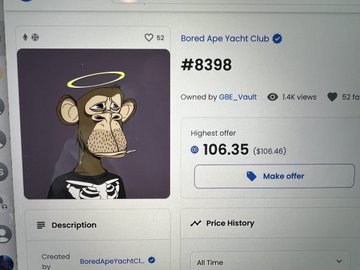 But luckily for Green, he recently managed to get his Bored Ape back at a staggering cost of $297,000. He paid for his Bored Ape twice, a 6-figure price in both cases. If you are familiar with the NFT sector, you may notice that NFTs are stolen often. Even Yuga Labs' social platforms were compromised in June 2022, resulting in Bored Ape holders losing more than what Seth Green lost.
The Green case is one of the few NFT-related crypto scams in 2022 that shows the multifaceted flaws that exist in the sector. A celebrity had their nonfungible tokens and intellectual property stolen in a crypto scam but they were confused and did not know what to do about it.
Eventually, they had to buy their stolen property once more.
The year is barely halfway through. Hence, more crypto scams might come up before 2023 if hackers find vulnerabilities in projects operating in this space.