Coinbase as a cryptocurrency exchange has been one of the easiest ways to buy, store and keep cryptocurrencies for the better part of a decade.
The recent Coinbase listing and its $100 Billion market valuation have changed perceptions about the global cryptocurrency industry.
Cryptocurrencies have become a permanent fixture in the financial space, all thanks to companies like Coinbase.
Here are eight things you should know about Coinbase which will help when buying, trading, and investing in cryptocurrencies on the platform.
Coinbase Offers Multiple Services
Coinbase offers multiple options to buy, sell, and trade cryptocurrencies from a single interface.
It is this flexibility that gives users easy and secure ways out when it comes to anything crypto.
Cryptocurrency purchases, for example, are made easy using Coinbase's brokerage service.
Just about anybody can buy cryptocurrencies for the first time with Coinbase.
The Coinbase brokerage service is one of the perfect ways for buying and selling cryptocurrencies.
Coinbase Pro is also a great trading platform for cryptocurrency trading.
While Coinbase Pro is for advanced traders, it also provides an entry point for anyone who wants to enter the cryptocurrency trading space.
Coinbase Pro is known for having one of the lowest trading fees in the cryptocurrency industry.
Other services that Coinbase offers include custody services and listing services.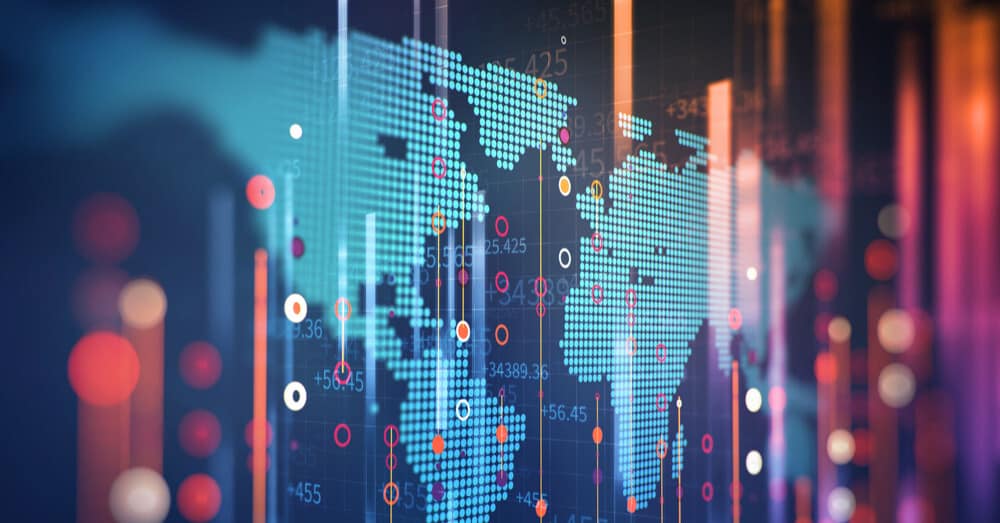 Coinbase is one of the Oldest Companies in the Cryptocurrency Industry
Back in the day when Bitcoin prices weren't worth much, two guys (Brian Armstrong and Fred Ehrsam) met on Reddit and BOOM! on 20th June 2012, a cryptocurrency wallet company "Coinbase" was born.
Today, that company offers all kinds of services under a single umbrella.
It has also become an industry leader in many respects.
One of those areas is the fiat-cryptocurrency exchange.
Coinbase was one of the first companies in the world to allow fiat-cryptocurrency exchange.
You can exchange your cryptocurrency holdings to cash in your US bank account seamlessly.
Coinbase is the Largest Cryptocurrency Exchange By Volume in the United States
By being one of the first cryptocurrency exchanges on the planet, Coinbase has a total trading volume of about $5,060,601,129 Billion at the time of publishing this article.
It means that the cryptocurrency exchange is the largest in the United States.
It also means that Coinbase is the second-largest cryptocurrency exchange by volume in the world.
The great thing about this is that a publicly listed company on American soil is a proof-of-concept that cryptocurrencies are here to stay.
It also means people understand cryptocurrencies and are willing to buy, hold and trade them.
Further down the road, we shall see Coinbase become one of the big players on a global scale.
The US listing gives the cryptocurrency exchanger access to unlimited amounts of capital.
The Coinbase Effect Exists
Within the cryptocurrency industry, there is something known as the "Coinbase effect".
It occurs when a cryptocurrency token gets listed on Coinbase. Token prices are known to rise significantly once such listings happen.
This effect on token prices is known to push prices up rather than down bubble-wise.
One thing to note here is Coinbase is an exchange that brings people from the regular world into the cryptocurrency space.
So, the users you have on the Coinbase platform will be quite enthusiastic about any listing that the company brings.
In essence, the bubble effect that many assume will exist won't.
The reason for this is the fact that Coinbase has extremely stringent listing rules that they have to follow if any token to be listed on the platform.
These rules allow for tokens that have long-term prospects to be listed.
Not those that have a bubble-like effect on prices!
Coinbase Custodial Services Offer Cold Wallets
Many people may not know this but, Coinbase also offers cold wallet custodial services where cryptocurrency tokens are stored offline in cold wallets.
This service is known as Coinbase custody.
The great part about these services is the cold wallets are stored with partners who are qualified by the United States Securities and Exchange Commission (SEC).
These third-party partners always have to keep their books tidy as per the rules.
So, there is no way anything can happen to those cold wallets.
People choose third-party wallet custody services for several reasons.
The most important of these reasons is that Wallet keys and seed phrases get lost all the time.
To forestall these losses, cold wallet services exist to enable cryptocurrency storage without the usual risks associated with personal wallet ownership.
While it may sound strange at first (having someone hold your cryptocurrency tokens), try losing your private keys and seed phrases for change.
Cold wallet services also work well for cryptocurrency businesses that have many parties involved.
Such services allow businesses to continue working despite any human and other changes that may occur.
It also reduces the risk of loss of tokens in case of the death or disability of any executives in such businesses.
A Coinbase Consortium Built the USD Coin
In light of the many issues that have surrounded other stablecoins, Coinbase decided to join a consortium called Centre with other cryptocurrency and blockchain companies to build a stablecoin that offers the best of the best.
The stablecoin called USD Coin recently gained a market capitalization of $10 Billion in March 2021.
There have been many issues that surround the existence of other stablecoins.
One of those was the issue of transparency.
With the USD Coin, no such issues exist.
All the members of the Centre Consortium are known to have stellar reputations.
They are key players in the financial and cryptocurrency space.
As such, self-recognition already places a premium on the stablecoin.
One other thing the consortium has going for it is the composition of the consortium and its governing philosophy.
Having David Puth as CEO who is a financial industry veteran of more than twenty years of experience in financial services has made Centre become a Wall Street, Main Street, and Crypto Street darling all at once.
As per its governing philosophy, Centre is known to be committed to the same values that have propelled organizations like Circle and Coinbase to their positions of prominence.
Values such as transparency, independence, and integrity have increased trust in the use of the USD Coin on a global basis.
We are going to see an increase in the adoption of this stablecoin as more members join the Centre consortium soon.
Coinbase is Involved in Venture Capital Activities
One other unknown fact about Coinbase is the fact that the cryptocurrency exchange actively invests in and acquires other companies.
Through its subsidiary Coinbase Ventures, the cryptocurrency exchange aims to help build and solidify the global open financial system.
Let's face it.
Open finance is one direction the world is heading towards.
The emergence of cryptocurrencies and their underlying technologies is proof of this fact.
Coinbase aims to get there first by investing in start-ups that will change the way the open finance ecosystem works.
Coinbase Ventures is already known for its investments in Start-ups such as Compound, BlockFi, Dharma, Etherscan, CoinTracker, Keep, BisonTrails, UMA, Instadapp, Saddle, Radicle, Synthetix, Celo, Notional, Derivadex, Ledn, OpenSea, Unlock, Curv, Coinmine, Amber Group, Immutable, Reserve, Relevant, Spacemesh, Blocknative, Token Daily, Horizon Games, Audius, Abacus, Terminal, RealtyBits, Securitize, Dapper Labs, Starkware, Eventus, Nomics, TaxBit, Authereum, Gauntlet, Alchemy, Bitski, Cadence, Goldfinch, Staked, Flipside, Torus, Linen, Rally, Textile, Matic, NEAR, Arweave, Pinata, Talos, Commonwealth, Certora, TokenSoft, Mina, Graph Protocol, Aztec, BloXroute, Bitso, Coin Metrics, Blade, AirTM, Offchain Labs, CoinDCX, Messari, Multis, and others in the near future.
Coinbase is for Everyone
The best way to describe everything Coinbase and other cryptocurrency exchangers like it would be " an organization that is for everyone".
In Africa, there is a story that cuts across cultures about the tortoise.
As the story goes, the tortoise once convinced all the birds to give him feathers and meet with Sky-god for a feast.
The tortoise had beforehand agreed with the boards that his name would be "all of you".
When the time for the feast came, the Sky-god then invited "all of you" to eat at the table.
Of course, the tortoise being the sly creature he was, engorged himself while the birds looked on, hungry and angry.
They were fed leftovers while "all of you" was already heavy from the feast.
The birds became angry at the tortoise's trickery.
They took back their feathers angrily and left the meeting place of the Sky-god in a huff.
The tortoise became confused.
He then begged the birds to at least tell his wife to drop soft things for him on the ground so that he can at least jump and land without any issues.
They agreed to tell her.
However, the birds told the wife to drop hard things.
The tortoise, believing the birds, decided to jump.
He landed on the hard things and cracked his formerly smooth shell in the process.
In this case, Coinbase and the other members of the cryptocurrency space aren't like the tortoise!
We can think of Coinbase and other organizations as companies that have created services for everyone.
It means the average Joe and Jane can now become part of what used to be an exclusive space.
With Coinbase, this is now possible.
So shall it be!
So, take a chance today with Coinbase and delve into the exciting world of cryptocurrencies!
Coinbase is a partner of E-cryptonews.com