Access to cryptocurrencies has been getting easier as the days go by. So much so that cryptocurrency ATMs are becoming the rule rather than the exception.
Recently, Coinme America's largest cryptocurrency cash exchange expanded into Florida with over 300 Coinstar® enabled Bitcoin ATMs.
E-Crypto News reached out to Neil Bergquist, Co-founder, and CEO of Coinme. Here is what he had to say.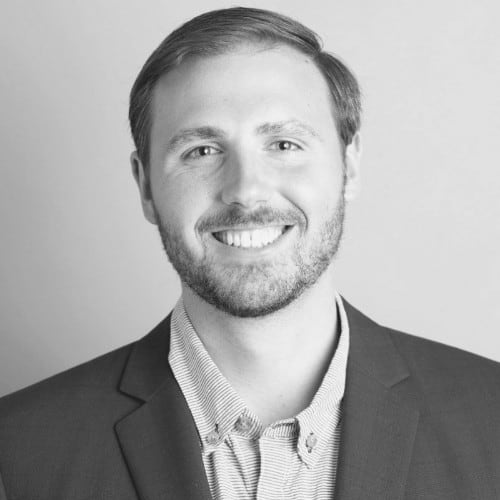 E-Crypto News:
Congratulations on your new partnership with Coinstar! What's next for Coinme?
Our partnership with Coinstar launched in 2019 with a handful of kiosks and the simple mission of making it easy to turn cash into bitcoin. Today, with the launch of Florida, we have almost 6,000 kiosks selling bitcoin across 45 states. 

Coinme wants to allow everyone to have access to a better financial future through digital currencies. The company will focus on working with trusted partners that get us closer to realizing this goal.

Through this, we will continue to focus on "crypto-enabling" legacy financial institutions with our unique enterprise API to allow consumers easy and secure access to digital currencies.
E-Crypto News:
Why did you guys decide to expand your access in Florida State?
Coinme has been diligently working with the Florida Office of Financial Regulation to obtain a license to operate as a digital currency exchange in Florida.

We recently received approval and immediately began launching on select Coinstar kiosks throughout the state.

Our goal is to launch in all 50 states across the U.S. to bring an accessible and trusted cash-onramp to purchase digital currencies for all Americans.
E-Crypto News:
Have the use of cryptocurrency ATMs increased this year? Please tell us the reasons for your answer.
The use of cryptocurrency ATMs and kiosks has increased. A recent Coinstar-sponsored survey found that 23% of people who would purchase cryptocurrencies would use a bitcoin ATM or kiosk to do so.

One in five respondents also said they would prefer to buy crypto with cash. People are looking for convenient cash-to-crypto onramps like Coinme-enabled Coinstar kiosks in grocery stores. 

The main reason is that bitcoin is experiencing unprecedented demand since people are looking for alternative stores of value during the pandemic's economic uncertainty. This has drawn many first-time purchasers for bitcoin.

However, not everyone is tech-savvy or knows how to navigate the myriad of website-only exchanges. Also, many online exchanges have long onboarding times, can be challenging to navigate and often lock up funds after purchasing for several days before the user can transfer them.

People want instant and simple access in this day and age, and Coinme's bitcoin-enabled kiosks provide just that. 
E-Crypto News:
Just how far has cryptocurrency adoption increased in the United States?
A 2020 survey from Statista put the adoption rate at 6% for people in the United States. We're still early in 2021, but a recent report puts cryptocurrency ownership in America at 11.2%. 

Another report from the University of Cambridge cited a 189% global increase in unique crypto-asset users in Q3 2020, from 35 million in 2018 to 101 million.

These past two years have seen phenomenal growth in cryptocurrency adoption worldwide, and it will continue to rise in the U.S similarly. The mantra these days is 'bitcoin was born during a period of economic uncertainty, and it will come of age during this one.'
E-Crypto News:
What are your thoughts on cryptocurrency regulation?
Since early 2014, Coinme has worked closely with regulators to ensure our services are compliant and safe for all users. Coinme is rigorously committed to regulatory compliance, which unfortunately isn't true for all cash exchanges.

We welcome thoughtful regulation, and we will continue to collaborate with regulators as they determine how the future of financial services can exist within existing or newly established regulatory frameworks. 
E-Crypto News:
Will increasing the cryptocurrency ATM network aid cryptocurrency adoption? Please tell us the reasons for your answer.
Increasing the number of trusted cash-to-bitcoin onramps will positively affect cryptocurrency adoption. Coinme's bitcoin-enabled kiosks achieve this because they offer an easy and accessible access point for the millions of Americans interested in bitcoin but don't yet own any. 

For example, a person purchasing bitcoin for the first time with Coinme doesn't need to be a software engineer or research how to set up a separate wallet solution to store bitcoin once purchased.

Bitcoin purchased on Coinme enabled kiosks are automatically loaded to the Coinme Wallet that can be accessed by the customer's phone or computer.

Additionally, through our partnership with Coinstar, we have nearly 6,000 locations nationwide, hosted at a convenient place that people often frequent – the grocery store. It's accessible and trusted solutions like these that will help people adopt crypto. 
E-Crypto News:
How did Coinme start?
Coinme was established in early 2014 as the first state-licensed bitcoin ATM in the U.S. We wanted to build a solution that provided access to bitcoin but did so in a way that ensured customers were safe and protected.

It was the wild west, and trusted access to digital currency was lacking at the time. We collaborated with regulators to help our customers make secure transactions with bitcoin and to have peace of mind doing it. 
E-Crypto News:
How has the journey been so far?
On May 1, 2021, we will celebrate our seventh anniversary. In seven years, we've transformed from being a bitcoin ATM provider to utilizing existing financial rails, crypto-enabling legacy financial institutions so they can offer digital currencies to customers in an efficient and simple manner.

We pivoted to this business model because we realized the best way forward was to work with partners like Coinstar that had already spent decades building the necessary infrastructure to provide our services. We didn't need to rebuild the wheel; we simply changed the tires.
E-Crypto News:
What is your market reach like?
We have nearly 6,000 locations across 45 states nationwide, with more to come. Our kiosks are everywhere, from small towns to big cities. Currently, the majority of the American population lives within 10 miles of a Coinme-enabled  bitcoin Coinstar kiosk.
E-Crypto News:
How does the Coinme exchange work?
Coinme partners with legacy financial institutions to crypto-enable offerings, providing consumers with an easy, secure and efficient way to buy, store and manage cryptocurrencies.

With Coinstar, we enable their kiosks in grocery stores to offer a convenient cash-to-bitcoin onramp. We are a simple, instant and trusted solution for the everyday person to purchase bitcoin.

And unlike most bitcoin ATMs, all bitcoin purchases with Coinme are instantly deposited into a secure Coinme wallet.
E-Crypto News:
Do you have any exotic derivatives and instruments available for trading? If not, do you have any plans for this in the future?
Coinme currently does not offer any 'exotic' derivatives or instruments.
E-Crypto News:
What do you think is the single most important factor that is hindering the adoption of cryptocurrencies? 
Awareness for cryptocurrencies is at an all-time high. The challenge now is converting awareness into ownership.

The current popularity of bitcoin has drawn many first-time purchasers. Many people don't know how to get started or are cautious about purchasing.

I think the single most important factor hindering the wide adoption of cryptocurrencies is consumer education.

People need to understand how and why to buy crypto, and we want to work with the industry to enhance consumer education to mitigate this problem.
E-Crypto News:
Why do you think people are moving into the cryptocurrency space? 
For the everyday person, owning cryptocurrencies like bitcoin makes sense as a store-of-value and medium-of-exchange.

In the Coinstar-sponsored survey mentioned above, 53% of respondents said purchasing as an investment is their top reason for buying cryptocurrency. More than a third advised they would use crypto to keep their money safe. 

Also, people are becoming more familiar with crypto as they are seeing it in the headlines. Nearly half of the Coinstar survey respondents advised they were familiar with it. 
E-Crypto News:
What are your plans for generation Z as per cryptocurrency exchange?
Coinme is for any member of any generation legally allowed to purchase cryptocurrency in the U.S. We welcome anyone over 18 to try our Coinme-enabled Coinstar kiosks on the ground. 
E-Crypto News:
How can anyone use Coinme to exchange cryptocurrencies?
The purchase of bitcoin from a Coinme-enabled Coinstar kiosk is made in four easy steps. The only things required are a valid mobile phone number, a driver's license or state I.D. card and cash in U.S. dollars. Additionally, customers must be at least 18 years old to use our services. 
Insert cash into kiosk (coins not accepted for bitcoin transactions)

Redeem and receive bitcoin instantly
E-Crypto News:
What makes Coinme different as per access to the cryptocurrency space?
Coinme is different from online exchanges and bitcoin ATMs because we are simple to use. With bitcoin ATMs, you need to input separate wallet information up to 35 characters long. With Coinme, funds are instantly available on your Coinme wallet. 

We're also safer than other cash networks. Thousands of name-brand grocery stores trust Coinme to offer bitcoin purchases to their customers. It's because we guarantee safety with transactions backed by our robust security standards and regulatory rigor. 

Coinme is also a convenient solution. We operate the largest regulated cash-to-crypto exchange in the U.S., with nearly 6,000 Coinme-enabled Coinstar kiosks across 45 states nationwide. Chances are, if you're in the U.S. and visit the Coinme website and type in your address to find a location, there will be one near you. 
E-Crypto News:
Do you have any secret plans for the year? Care to spill the beans?
We have many exciting, upcoming announcements to share through the end of the year. Stay tuned, and we'll be sure to keep readers of E-Crypto News posted! 
E-Crypto News:
Where do you see Coinme in the next ten years?
Coinme will grow into the largest fully-licensed cryptocurrency cash exchange in the world in the next ten years. We want to be the world's trusted gateway to digital currencies. 

Coinme will be the premier partner legacy financial institutions turn to in order to crypto-enable their offerings and provide instant, simple and trusted access to digital currencies for their customers.  
E-Crypto News:
How many cryptocurrencies can be exchanged on Coinme? What are your plans to expand these offerings?
Currently, Coinme offers the sale of bitcoin on select Coinstar kiosks. We are exploring other cryptocurrencies to offer soon. 
E-Crypto News:
If you had three wishes and a Genie that could make them come true, what will they be?
Everyone had equal access to digital currencies and an equal understanding, including the unbanked and underbanked population.
 

Satoshi Nakamoto will donate his or her one million+ bitcoins equally among everyone in the world.

A single federal license for cryptocurrency exchanges operating in the US instead of federal requirements to operate as a Money Services Business in addition to a myriad of state-specific requirements.

Not every state regulates cryptocurrency exchanges the same, which leads to high compliance expenses, customer confusion and vast discrepancies in how the industry can offer services across the United States.