The decentralized finance (DeFi) space has grown significantly since last year. So much so that the total value of tokens in the DeFi space is around $40 Billion. However, having access to these locked tokens has proven to be a bit of a problem until now.
Sheesha Finance, which is a one-stop-shop that allows investors access to the DeFi space without unlocking their tokens has solved this problem.
They recently had a successful liquidity generation event (LGE).
E-Crypto News reached out to Benjamin Leff, COO at Sheesha Finance. Here is what he had to say.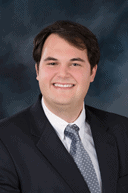 E-Crypto News: 
Congratulations on your successful liquidity generation event (LGE)! What's next for Sheesha Finance? 
Now it is time to deliver on our promise of partnering with other projects to provide diversified exposure to all of our LP stakeholders! People who participated in the ETH LGE will receive gems from projects we partner with, and the same goes for projects partners on the BNB chain.

On top of that, we have NFTs from world-class artists to give away as a thank you to our LGE participants. We plan on building out our community and eventually turning over governance to them by way of a DAO. 
E-Crypto News: 
What is the general idea of a "one-stop-shop" for decentralized finance (DeFi) projects?
We wanted to give investors an easy way to diversify their assets and solve locked cryptocurrency inaccessibility issues.

Our recently launched Liquidity Generation Event offers participants Liquidity Provision (LP) tokens which can be staked to gain access to a wide variety of highly desirable DeFi project tokens for free, without having the need to invest in those projects directly.

Participant LP tokens also open up an indirect form of staking, where those who stake LP tokens will also receive rewards in SHEESHA and tokens from other DeFi projects. 
E-Crypto News: 
What are your thoughts on the high cost of DeFi transactions on the Ethereum blockchain? 
Quite frankly, it seems to be the cost of doing business. Ethereum has not scaled accordingly and as such, the transaction prices have skyrocketed.

This is one of the reasons we are offering an LGE on BSC, so people who want to participate with BNB can do so with significantly less fees. 
E-Crypto News: 
Are there any plans for listing Sheesha Finance on any Ethereum Layer-2 platforms? 
We plan to list SHEESHA with as many projects and platforms as possible. That being said, there has been no formal discussion around Ethereum Layer-2 platforms, but this is the perfect example of something we would let the community decide. 
E-Crypto News: 
How do liquidity generation events aid projects within the Sheesha Finance ecosystem?
Sheesha Finance decided to exclude private sales and early contribution bonuses to create a fair and transparent system for its community members where all the Liquidity Generation event prospective participants have an equal opportunity to contribute and receive rewards.

Those who participate in the LGE will receive LP tokens for rewards, those rewards could come in the form of tokens from other projects, or NFTs, or a lottery system.

One thing that we want to emphasize is that we believe in bridging communities in the DeFi world, we are not looking to put anyone out of business, but rather partner with as many reputable projects and companies as possible to bring the best APY possible to our community. 
E-Crypto News: 
What are the benefits of deploying your activities on more than one public blockchain? 
People can choose where they see DeFi going, if they believe the Ethereum blockchain will continue to produce more DeFi projects and dApps despite the high fees, then they can participate that way.

If people believe BSC and DeFi projects being built there provide better exposure to a DeFi portfolio, and cost less from a transaction perspective, people may choose that chain.

Several people have decided to split their contributions between both chains to maximize exposure to other project tokens. 
E-Crypto News: 
Please, can you tell us about your experience so far with deployment on the Binance SmartChain?
It has been quite seamless, in fact it is extremely easy to use with Metamask. Our experience shows us that people are ready and willing to adopt new chains if they see an opportunity to receive additional tokens, potentially increasing their APY. 
E-Crypto News: 
What are your thoughts on the rising non-fungible token (NFT) movement? How do you think the NFT movement can change the world? 
I am a tremendous supporter of the NFT movement, I bought my first one in 2017 before I understood what ERC721 was.

I have since delved into the world of NFTs, the multiple blockchains that produce them, and the marketplaces they can be exchanged on.

Aside from digital collectibles and game enhancements and art, NFTs have the ability to change the real-world by introducing fractionalized ownership from an investment standpoint.

People will be able to authenticate items much more easily as well if they are NFTs, lessening the chance for counterfeit goods as more companies adopt blockchain track and trace technology. 
E-Crypto News: 
How will the Sheesha decentralized autonomous organization (DAO) work? What sort of principles will govern the movement? 
The DAO will function with principles set forth and defined by the community. The SHEESHA token will become a governance token, allowing stakeholders to vote on projects they want to continue to partner with and blockchains they want to see SHEESHA tokens and pairings on. We want this to be as community-driven as possible, in fact much of our recent UI/UX updates have been based on community feedback. 
E-Crypto News: 
How does Sheesha Finance help solve the problem of accessibility to locked tokens?
Participants who stake LP tokens or SHEESHA tokens also receive rewards in SHEESHA and tokens from other DeFi projects.

With the opportunity to receive tokens from other existing and upcoming DeFi projects, investors can diversify their portfolios without seeking opportunities on their own, which could otherwise be a lengthy, costly and challenging process for new or busy investors.
E-Crypto News: 
How did you get involved with cryptocurrencies and their underlying technologies? 
I began working on projects that were popping up on Telegram in 2015. For some reason the crypto community migrated to Telegram and as such, there were so many projects to follow and many of these projects became ICOs.

I managed communities and did social media management for a number of ICOs before going to work for Liquid Exchange as a global ambassador.

From there I moved to Kraken Exchange where I spent the better part of two years in business development, all of my positions taught me a significant amount about cryptocurrencies and blockchain technology that these cryptocurrencies are built on. 
E-Crypto News: 
 What plans does Sheesha finance have for the Non-Fungible token (NFT) community?
We have partnered with highly reputable digital artists to create NFTs in the forms of mixed-media, augmented reality, and virtual reality art pieces.

We will reward participants with these unique NFTs when they stake their LP tokens. There may be other utility cases for NFTs later down the line, such as staking for additional rewards but at the moment, they are being rewarded to our stakeholders at random. 
E-Crypto News: 
Where do you see the cryptocurrency space in the next ten years? 
It is difficult to imagine the cryptocurrency space five years from now considering how much development occurs but on a grander scale, I see mass adoption being met and traditional institutions have either adopted some form of digital currency or accepted cryptocurrencies in tandem with fiat.

I also see the NFT industry shaping the way equity is represented as well as asset ownership over items as large as your home to a concert ticket. I believe a tremendous amount of integration will have been developed on a multitude of blockchain platforms making it much easier for companies to adopt blockchain technology. 
E-Crypto News: 
What do you think are the problems of cryptocurrency adoption, and how best can these problems be resolved? 
Regulatory issues are the largest concern at the moment as there are uncertainties at the Federal level in the United States surrounding how cryptocurrencies are treated. It is becoming significantly more mainstream thanks to influencers like Mark Cuban and Elon Musk.
E-Crypto News: 
How does Sheesha Finance help solve the many issues that come with the cryptocurrency terrain?
Sheesha Finance makes it easy for our community to get diversified access to DeFi projects on both the Ethereum and Binance blockchains.

We want to make it simple to build an index of tokens from other projects that we have partnered with to allow passive exposure to DeFi projects over time. 
E-Crypto News: 
What criteria are used for the development of an investor's portfolio? 
We are partnering with projects that we have either advised, worked with, or directly invested in the past and as such, believe in the mission these projects are trying to achieve. 
E-Crypto News: 
Is there a timeline for your token launch? How soon will the Sheesha native token be launched? 
Our LGEs are currently running and end on April 8. The BNB LGE ends at 11:22AM UTC April 8. The ETH LGE ends at 11:50AM UTC. Once the LGEs conclude, participants will receive their tokens and begin receiving SHEESHA token rewards every block. 
E-Crypto News: 
What other projects are you involved in as per cryptocurrencies and their technologies? Care to talk about them? 
Currently, my focus is on Sheesha Finance but I have advised several DeFi projects in the Southeast Asia region, particularly Vietnam and Hong Kong as well as managed several private blockchain projects such as supply chain tracing of food for farmers and markets in Vietnam. 
E-Crypto News: 
Do you have any secret plans for Sheesha Finance this year? Care to spill the beans? 
We have plenty of plans, and will lead with one exciting note that everyone who participates in our LGEs will receive an NFT from a world-renowned crypto artist who has been featured in Forbes. This is just one of several extremely exciting announcements we have coming up!
E-Crypto News: 
If you had three wishes and a Genie that could make them come true, what would they be for Sheesha Finance? 
First, that our community truly understands the long-term vision of our project and believes in us to guide it there. Second, that we partner with as many projects of substance as possible to provide maximum benefit for our community.

Finally, I wish that we successfully turn this project into a Decentralized Autonomous Organization (DAO), which allows the community to vote on and drive the project forward, making it a true community-driven project.