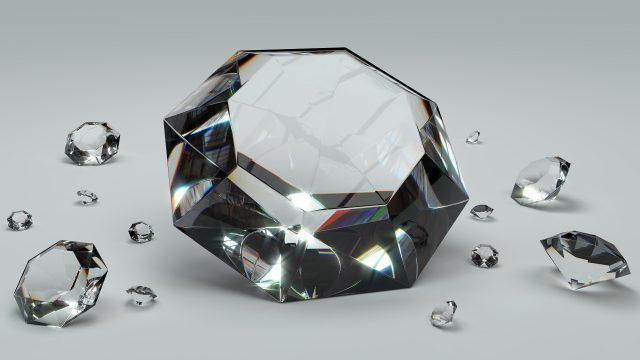 The surge in cryptocurrencies and price-hype opportunities has pushed people worldwide to invest their earnings in this industry. You get fewer winners than losers, though. 
When they become millionaires or billionaires, they go for luxuries – and diamond is one of them. Hence, the burning question is, 'Can you buy diamonds using cryptocurrency?'. A simple answer would be, Yes! 
Anyhow, there's more to this article than just a one-word response. 
In this post, we'll share detailed information about buying diamonds using cryptocurrency, for example:
Who's buying Diamonds with their Crypto wallet?

Where can you buy diamonds using cryptocurrency?

What cryptocurrencies can you use to buy diamonds?

Which diamond retailers accept payments in crypto?  

What is the process? and other related information. 
So, dive right in as this will be interesting.  
Buying Diamonds Using Cryptocurrency Is Possible
Diamonds possess mystical powers to attract people. The temptation of wearing these sparkling crystal-like jewels around the neck or wrist is natural. But this is not the only reason they're expensive. 
The extraction process, as well as the stages the stone undergoes to attain its marvelous shape, make it worth so much. Celebrities, business icons, and influencing personalities around the globe wear diamonds, and people admire them. 
CNN recently reported a 101-carat diamond purchase worth $12.3 million. The mystery shopper paid the sum in cryptocurrency.
Many of those powerful and popular people also have cryptocurrency wallets. Not only do they buy luxurious items using cryptocurrency, but they also propagate it.
Where to Buy Diamonds Using Cryptocurrency
Despite the anonymity and ease, the digital currency exemplifies, there is a lot of contemplation around the acceptance in various countries. 
As we enter 2022, some countries are still envisaging the pros and cons of the currency as a medium of exchange. 
Here are quick and easy-to-navigate lists of countries that are using cryptocurrency for buying and selling, including diamonds. Then, we proceed to countries that haven't legalized the use, followed by the list of countries with an absolute ban.  
United States of America 

Australia 

European Union

Germany  

Canada 

El Salvador 

France

Denmark 

Iceland

United Kingdom

Spain 

Japan 

Mexico
And then some countries are doubtful to legalize the currency; hence currency is yet illegal in the following countries: 
Zimbabwe

Maldives

Vietnam

Libya 

Macao

Guyana

Lesotho 

Georgia

Gabon 

Cameroon 

Burundi 

Central African Island 

Kuwait 

Vietnam 

Bahrain 
Then, there are some countries we can consider that are not flexible to lift the ban any time soon and are very rigid about using currency. These are:
Bangladesh 

Algeria

Tunisia 

Nepal 

Morocco

Qatar 

Iraq

China

Egypt
So remember, as you pack your bags for vacation in one of the restricted countries, for example, Cameroon Island, and think about buying diamonds for your wife, you will need a credit card or cash for the purchase.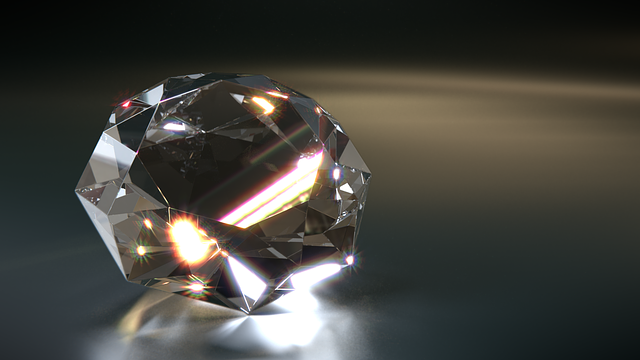 What Cryptocurrencies Can You Use to Buy Diamonds?
With so many currencies swarming the market and with the price surge, the buyer is at wit's end with trust issues. 
Due to the anonymity of buyers, cryptocurrency has been the target of cyber-attacks compared to banks. As a result, billions of dollars were hacked from the hot wallets of cryptocurrency holders. 
Hence, the buyer and seller are not putting their trust in all forms of cryptocurrency. Some digital currencies are openly accepted when buying diamonds with cryptocurrency. The small list includes: 
USDcoin

Ethereum 

Dai 

Litecoin 
In addition to these, there are other digital currencies like Binance Coin, Polka Dot, and Dogecoin winning buyers' trust. Hence, we can expect this list to expand with more names soon.    
Which Companies Offer Diamonds in Exchange for Cryptocurrency?
Many companies are now on board with selling diamonds in exchange for digital currency. However, they may not be open to all digital currencies with limitations to a few names. 
Recently, Sotheby's name was found across various editorials with the 101-carat diamond purchase. 
Moreover, Chalmers jewelers, Antwerp Or, and Reeds are diamond merchants making waves with diamonds in exchange for digital currency.    
Before you intend to buy diamonds from a particular merchant, a quick visit to the website will help make the buying decision (or mode of currency).
How Can You Buy Diamonds with Cryptocurrency?
It is possible to buy diamonds with digital currency from the merchants that allow exchange. Buying diamonds in cryptocurrency is like buying online. 
Here are some steps; when followed, you will check out with the diamond and some reduction in your wallet. 
First, head to the website of the vendor and select the ornament. 

Next, as you move the items to the basket, complete your shopping and head to checkout. 

In checkout, below the details about the card, you will find an option for "coinbase commerce" or "buy with cryptocurrency." 

Click to pay, and the page will redirect you to enter the details of your wallet. 

After entering your wallet details, the website will ask for confirmation, followed by a pin.   

And after completing the purchase, you will find a prompt detailing the purchase and receipt. 
It is always advisable to take a screenshot of purchases for safekeeping.    
Conclusion
The great thing about buying diamonds with cryptocurrency is anonymity. Some buyers like to keep purchases like the 101-carat diamond anonymous for safety and security concerns. 
Also, believe it or not, some buyers are modest and don't want to make a fuss about it. This is where cryptocurrency offers complete secrecy. You don't want a case con-artist like Lupin chasing you for your purchase.  
Lastly, when the whole world is shifting towards the dynamic of using digital currency, it's high time for all commerce and countries to join the change.