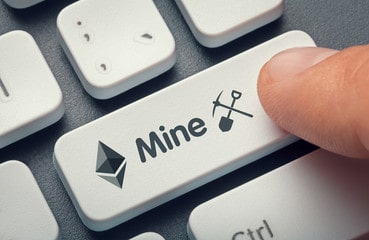 Bitcoin mining is becoming an increasingly common activity amongst investors and entrepreneurs alike.
How much you make out of mining any type of crypto will depend on two core assets – hardware and software.
In this article, we'll be tackling the latter, particularly which BTC mining software is worth the upfront cost and learning curve to set up. Here are the top four BTC mining software to consider.
CGMiner
Developed in 2011, CGMiner stands as one of the oldest mining software programs for BTC.
The software is open-source, meaning you get the benefits of flexibility, high quality, exponentially lower costs, security, and continued innovation within the tech community.
CGMiner is also able to run on any operating system, be it Mac, Windows, or Linux, and is compatible with different mining rigs, such as ASIC, GPU, and FPGA.
CGMiner's user interface is primarily a command-line interface that can be remotely controlled to adjust fan speeds and other configurations with basic keyboard inputs.
While this may prove to be a simple and straightforward way of controlling your mining rig, the command line interface might also be intimidating for non-tech users.
BFGMiner
Launched in 2012, BFGMiner is another long-standing BTC mining software program. Unlike CGMiner, however, the BFGMiner caters to more technically advanced users who want more freedom and flexibility when it comes to managing their mining rig.
BFGMiner also runs on Mac, Windows, and Linux and can be run on ASIC and FPGA only. With a BFGMiner, you can keep track of hardware temperatures, control rigs remotely, and detect and activate idle threads.
But perhaps BFGMiner's most notable feature is its ability to mine multiple cryptocurrencies simultaneously. It does so by working with different industry-standard mining algorithms, such as Scrypt and SHA256D.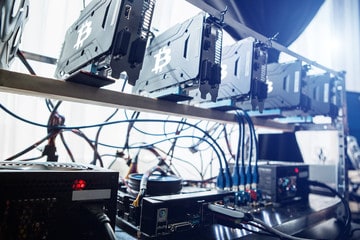 MultiMiner
MultiMiner is another brainchild of BFGMiner's developer, Nate Woolls. The mining software was created in 2013 using the original engine for BFGMiner.
While they both share the same developer and engine, MultiMiner comes as a more user-friendly option for new miners.
The easy-to-use GUI and quick start features help you jump into mining in as little time as possible. In addition to its user-friendly GUI, MultiMiner also comes with automation capabilities and is optimized for Windows OS.
But as user-friendly as it is for newcomers, MultiMiner may fall short of the expectations and demands that advanced users have.
Awesome Miner
Last but certainly not least in our list of best BTC mining software is Awesome Miner. The software program was developed by IntelliBreeze, a Sweden-based tech company, in 2014.
Awesome Miner was originally designed as a crypto mining management platform for Windows-based machines. Some noteworthy features that Awesome Miner brings to the table include the ability to manage multiple mining rigs simultaneously and compatibility with over 50 mining engines.
If you have an existing mining setup that tracks and mines multiple cryptocurrencies, pair it with a service, such as OKX, to make crypto price monitoring a breeze.
These are the top BTC mining software programs that are accessible to the general public. These mining software were chosen based on their ease of use, compatibility with mining hardware, customizability, cost, and other optional features that the program comes with.