If you are asking which GPU does the best job at mining, you are not alone. This is a common question today in the crypto space, especially among crypto miners. When choosing and gathering one's gear for cryptocurrency-related activities, a lot of care has to be invested into it. One just has to be extra careful. Crypto is not like gaming. It has its own unique requirements. So when you want to buy GPU for crypto mining, there are many things you need to bear in mind.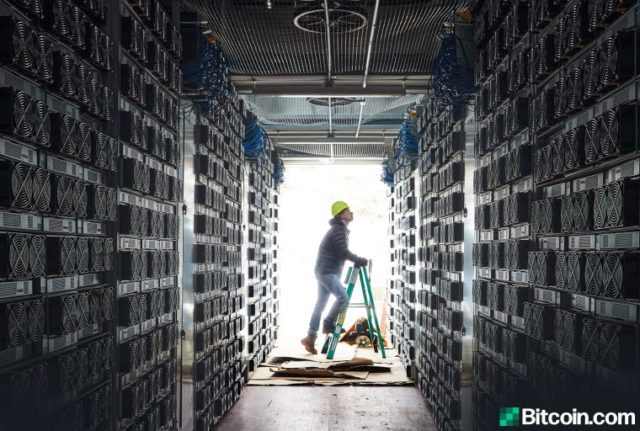 Mining requires a lot, including the perfect graphic card with sufficient power. Another thing is having enough memory space. Nonetheless, as more and more people are pouring into cryptocurrency, there is an increase in mining demands for mining GPUs.
So, let's take a quick dive into which GPU you should have your eyes on for you to have the most interesting mining experience this year? Remember, the best GPUs for mining 2022 will need to be affordable while also being power efficient. Stemming from that, below are the best GPU for mining in 2022.
NVIDIA GeForce RTX 3060 TI
This super smooth GPU is very efficient when it comes to performance. The GPU comes with a modern Ampere architecture that is perfect for mining. The energy cost is not so high and it has a 60MH/s hash rate. With this GPU, it's super easy to optimize your energy consumption levels and help you achieve the best in your mining endeavor.
Features
The NVIDIA GeForce RTX 3060 has many amazing features – ones that cannot be rivaled by many GPUs on the market. Some of these features include:
· 200W Graphics card power
· 60MH/s hash rate
· 4864 CUDA cores
· 8GB Memory size
· GPU temperature hits maximum at 93 C
· 8GB GDDR6 VRAM
· GPU is RTX 30-series
· NVIDIA Architecture –Amperes
What are the Pros of owning this GPU?
· Great value for your money
· Excellent performer
· Efficient Energy at all times
· Always stays cool
The only Con associated with this GPU for mining is;
· There is a weird 12-pin connector attached to its FE cards.
If you're looking for where to buy this GPU, Amazon offers some great seller options. Make sure to thoroughly check the rating and shop reviews before purchasing.
MSI Gaming Ge Force RTX 2070
This supercharged RTX is another GPU you have your eyes on for mining. It is a perfect mining GPU you need to step up your mining game. Plus, it is very affordable too. There is a reason MSI is among the top mining GPUs crypto miners are putting on their list. It has a heatsink that allows for the dissipation of heat.
Its Frozr technology helps it to stop the fan when the workload is low. It's among the GPUs with top hash speeds at 43.3 MH/s.
Features
· 8GB GDDR6
· 255 W power draw
· 14 Gbps Memory clock
What are the Pros of buying the RTX 2070?
· More CUDA cores
· Very efficient heat dissipation
· Gaming with Ray tracing at 1440P
ASUS Ge Force GTX 1070
The ASUS Ge Force 1070 GPU is one of the most favored GPUs for mining with a great hash rate. If you're looking to build a crypto mining rig, then this is your best bet. With a power consumption of about 130W, this GPU will allow you to generate a 32MH/s hash rate.
It's also one of the best in the market because it comes with an inbuilt software that allows you to adjust and reset the GPU. This adjustment can help boost the mining process. This GPU also has a unique casing that protects it from debris and damage that can cause you to lose your information. It comes with its own boost clock of about 1860MHz and 8GB GDDR5 memory.
What are the key features of this GPU?
· GDDR5 Graphics RAM
· 1860 MHz memory clock speed
· 8GB Graphic RAM
The Pros of this GPU includes
· Affordability and efficiency. Its GTX 1070 hash rate is great for mining
· 8GB GDDR5 Graphic memory
· 32MH/s hash rate at a power consumption of 130W
The only con about this product is that it is not so easy to find online.
Now that you know the best GPUs for mining in 2022, which one of these would you plan to get as you continue or start your crypto mining journey? Before you go, you might also want to check out this post about Best Ethereum Faucets.