We all know how legacy cryptocurrency tokens have changed various fields and industries. Then again, change comes at a cost. That has however not slowed the innovation rates that have defined the industry. New tokens that offer different kinds of utility have emerged.
One such token of note is Unicoin, an asset-backed token that offers all kinds of exciting opportunities for holders.  We reached out to Alex Konanykhin, CEO and Founder of Unicoin to tell us about the power of new-generation cryptocurrencies. Here's how it went down.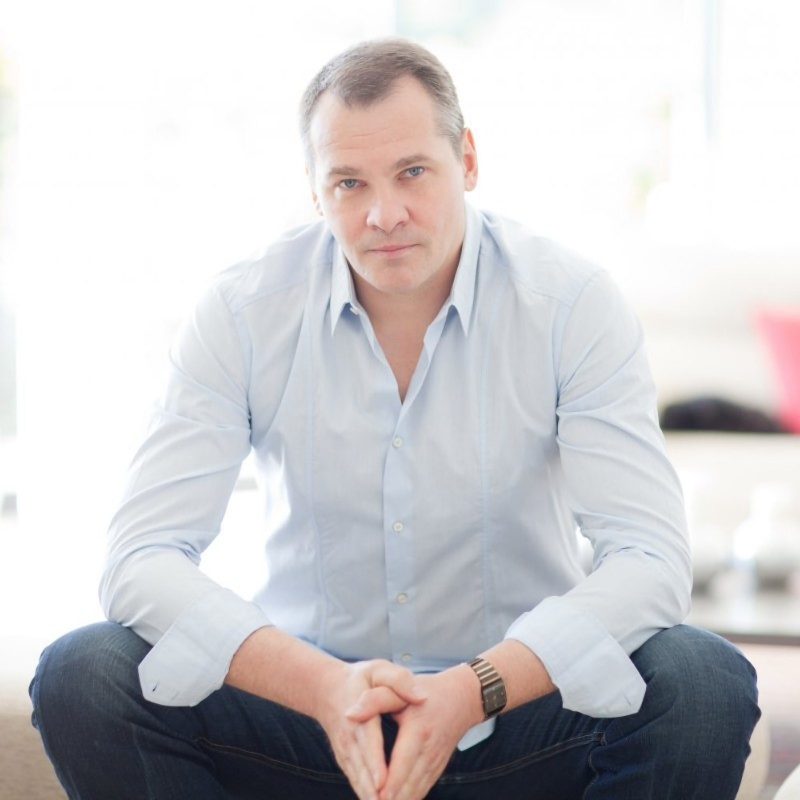 E-Crypto News:
What are new-generation cryptocurrencies?
Bitcoin was created by an anonymous person to provide anonymity in financial transactions. Bitcoin has done the heavy lifting, popularizing the blockchain concept but it proved to be extremely volatile. I believe that the future of blockchain belongs to cryptocurrencies built for profitability and growth.
E-Crypto News:
How do new-generation cryptocurrencies differ from legacy coins?
Unicoin, for example, is designed assets-backed, audited, publcly-reporting and dividend-paying cryptocurrency.
E-Crypto News:
How has demand for asset-backed cryptocurrencies fared during the current crypto winter?
We've sold more than $250M worth of unicoins during the crypto winter. It seems to indicate that investors share our believe that assetless coins are a dead end.
Related: This Crypto Winter Is Unlike Any Others In History, But Is It Over?
E-Crypto News:
Are we seeing a shift towards asset-backed cryptocurrencies?
Selling over $300M worth of unicoins in less than a year, including over $250M during a crypto winter, is a part of this shift.
E-Crypto News:
What is the central concept behind Unicoin?
Achieving growth and stability through being assets-backed and publicly reporting.
E-Crypto News:
What benefits does Unicoin offer to holders and members of the cryptocurrency space?
Unicoin provides a superior alternative to assetless and opaque coins which have proved to be extremely volatile.
E-Crypto News:
Congratulations on your successful presale! What's next for Unicoin?
Our objective is to turn Unicoin into a major crypto brand and increase public awareness about its benefits.
E-Crypto News:
Are non-asset-backed cryptocurrency tokens a dead end? What are your thoughts on this?
I believe that they will be gradually replaced by the next-generation cryptocurrencies just like MySpace was replaced by Facebook and early search engines – by Google. In Internet business, pioneers introduce the concept but often lose the ground to better implementations of their business models.
E-Crypto News:
What are the best methods of tackling volatility within the cryptocurrency space?
Bringing back "the gold standard" which U.S. dollar abandoned in 1971. In case of Unicoin, we rely not on gold, which does not grow, but on equity stakes in emerging growth companies, where the value is likely to increase through innovations.
                                                                                                                  Related: Op-Ed: What is Driving the 'Crypto Winter'?
E-Crypto News:
What learning experiences do you think the cryptocurrency industry can gain from the current market malaise?
The initial 12 years of crypto have been "the Wild West" kind of growth; to be accepted at a larger scale, stable, transparent and regulated solutions shall be introduced.
E-Crypto News:
Will regulation be a thing with all the crypto giants falling one after the other? How will regulation enable cryptocurrency market stability?
Crypto is just a step in progress of Money from sea shells to gold to paper money to plastic to digital money and beyond. Blockchain technology is superior to the single ledger roots of digital money. But the same business principles continue to apply. Lack of transparency leads to pyramid schemes or implosions like the FTX/FTT Regulation, assets based and audited reporting are needed for stability.
E-Crypto News:
Do you think that more cryptocurrency institutions will implode? Why do you think this will occur?
Without a doubt, we will see more of the assetless coins flaming out, as the current crypto crisis is very similar to the Dot-Com Implosion of the year 2000. Many undercooked ideas of the initial Internet Craze imploded then, to be replaced by the next generation of Internet businesses, including Google and Facebook.
E-Crypto News:
Post FTX, is there a quick way out of the cryptocurrency space? 
Many investors are fleeing crypto now, "selling low" in the middle of crisis. Other investors realize that the crisis is the time to "buy low" as the new crypto rally is expected, see https://us18.campaign-archive.com/?u=6447677b5df0cbc620e5afec2&id=3fd817ae27
Related: Op Ed: Sam Bankman-Fried Offers Lessons on How Not to Be a Crypto CEO
E-Crypto News:
How do you think crypto winter will end?
Based on the patterns of previous crypto cycles, 2023 shall be a year of crypto growth. However, we expect that growth to occur faster and on a larger scale among new generation of cryptocurrencies, whereas many meme coins may become worthless. Bitcoin was the best investment opportunity of the last decade, with a 9,000,000% return; this growth cycle will have other winners. ("If you invested $1 in bitcoin at the start of the decade, it would now be worth more than $90,000," reported CNN in 20219.)
E-Crypto News:
How has your experience from the "Circle of Money" show helped shape your outlook?
It convinced me that cryptocurrencies may rely on funding innovations to create a growing portfolio as its basis for stability and dividends.
E-Crypto News:
How exactly does Unicoin gain its stability?
The bulk of unicoins will be used to acquire equity stakes in emerging growth companies. This venture portfolio may generate healthy dividends to Unicoin holders.
E-Crypto News:
Please, can you tell us about the companies within Unicoin's portfolio and the value they bring?
On the Portfolio page of Unicoin.com you can watch a detailed discussion of each of our initial portfolio companies. We expect to add hundreds of additional companies to this portfolio.
E-Crypto News:
How will the equity distribution of the companies within your portfolio occur?
The portfolio will be formed by acquirying equity in emerging growth companies. We allocated 15 billion unicoins for this purpose. The profits generated by selling the stock post-IPO will serve as the basis for dividends paid to Unicoin holders.
E-Crypto News:
Who are Unicoin hunters and what are their roles within your ecosystem?
Described by Forbes magazine as "the most iconic business series of recent times", our Unicorn Hunters show democratizes access to pre-IPO investment opportunities, previously available almost exclusively to venture funds and investment banks.

Unicorn Hunters created a new genre called enrichtainment which combines entertainment with the opportunity to invest and build wealth. The cast of the show includes Steve Wozniak (co-founder of Apple) and other business leaders. Unicorn Hunters helps investors make informed investment decisions.
E-Crypto News:
Please, can you tell us about your high-yield notes and deferred payments? How do these features affect coin holders and investors?
In addition to the superior business model, we also rely on superior fundraising tools. Our Option allows investors to lock in the current pricing of Unicoin for a period of ten years, for no fee and with no purchase commitment. If you had such an option for Bitcoin, you'd be able to purchase it now at $13.50, generating 120,000% ROI Watch https://us18.campaign-archive.com/?u=6447677b5df0cbc620e5afec2&id=f6ebc64bbc presentation for more details.
E-Crypto News:
What are Unicoin's goals for 2023?
We plan to list Unicoin on crypto exchanges in 2023 after turning it into a strong crypto brand and creating sufficient market demand for Unicoin to ensure its high pricing. The exact timing will depend on how exciting the crypto market will look for investors at that time and how much awareness of the benefits of Unicoin's business model we will have generated.