Nine Questions: One-on-One with On Yavin
The thorny issues surrounding cryptocurrency education have slowed the adoption rate of blockchain technology and other decentralized technologies. E-Crypto News reached out to On Yavin who is the founder and CEO of Cointelligence.com.
On Yavin is one of those people whose overriding passion is to educate people about the wonderful new world of cryptocurrencies. Here is what he had to say.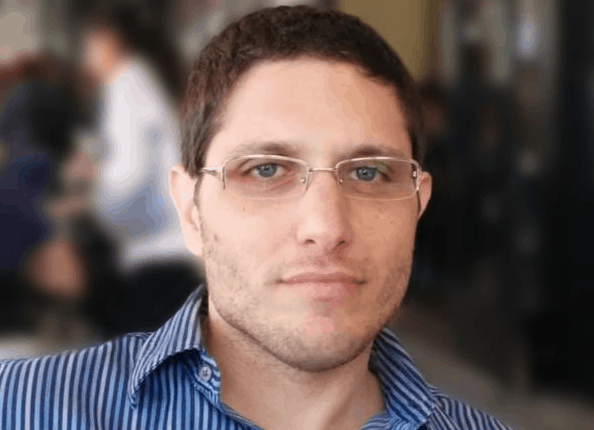 On Yavin, Founder, and CEO of www.cointelligence.com
1. In your opinion, what are the obstacles to the decentralization of the cryptocurrencies?
Security, scalability, and maturity, but it is progressing well and improving every day.
2. Are we having centralized cryptocurrencies at the moment?
I think for now at least some users will feel more comfortable using a centralized cryptocurrency, especially if it's sanctioned by their country or owned by their bank. That takes away the regulatory uncertainty that has kept some people away from crypto.
Hopefully, over time, banks and governments will get smart about decentralized cryptocurrencies and there won't be as much need for centralized options.
3. Proof of Work Vs. Proof of Stake: which one of them will win at the end of the day?
Both are still relevant and it's too early to decide.
4. Is the cryptocurrency space going to win?
Absolutely. I believe cryptocurrency is the biggest revolution of our lifetime.
5. In your opinion what do you think is stopping the massive adoption of cryptocurrencies?
A lot of people still don't understand them, and because of that, they're afraid. This results in poorly-written legislation, banks that ban people for using crypto, and people who are afraid that if they convert some of their assets to cryptocurrency, they'll lose those funds if their government makes them illegal.
Combined with the industry's reputations for scams and illegal behavior, and it's currently not an appealing place for the general public. Things are getting much better, but a lot of people don't realize how much work has been done to clear out the scammers and educate legislators.
6. In your opinion do you think that governments gang up against the crypto space?
Governments should take a smarter approach to cryptocurrencies. They should educate themselves, learn about the blockchain and cryptocurrency, and see what is being done in the industry. They should then use that knowledge to craft regulations that allow for innovation while still protecting people from scammers.
7. What role will mobile devices play in encouraging the use and adoption of cryptocurrencies?
I definitely see mobile devices and crypto going hand-in-hand. The whole concept of banking the unbanked relies on making it easy for people to gain access to important financial instruments with their mobile phones, rather than needing a computer or the ability to get to a physical bank branch.
And for the rest of the world, it's also just convenient to have access to your crypto on your phone, to use it for payments out in the real world. As we see more adoption, it's going to become more and more common to use a dapp to pay for your groceries or other purchases with crypto.
8. Are we seeing a shift from first-generation blockchain technologies to second and even possibly third-generation blockchain systems?
For sure the second generation is already here. We're seeing blockchain founders and crypto startups approach things with a much more serious and well-thought-out process, as compared to how things were being done during the ICO craze.
9. If you had three wishes for the crypto space and a Genie who could make those wishes come true what would they be?
First would be for people to stop thinking about making a quick buck and instead focus on actually learning about blockchain and cryptocurrencies and all their possibilities.
Second would be for regulators to get educated and craft smart legislation that fosters innovation, rather than stifling creativity and delaying progress.
Third would be for mass-adoption by a well-educated and enthusiastic population ready to use cryptocurrency in their daily lives.