Now Bitcoin has been thought of as the "gold" of the twenty first century. Many people have indicated that Bitcoin will replace gold in the financial markets while others thought vice-versa. William Cai, co-founder and partner at Wilshire Phoenix actually thinks that Bitcoin and gold actually complement each other.  Here is what he had to say.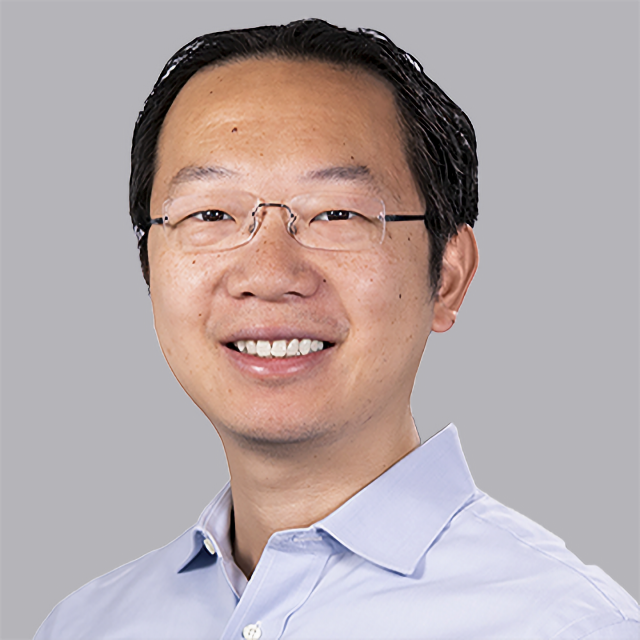 E-Crypto News:
Many people say that Bitcoin is digital gold. What are your thoughts on this assertion?
"Digital gold" is just a metaphor that points to Bitcoin's shared properties with gold. It does not mean it will replace gold or is 'the better gold'. Investors can make better decisions by analyzing Bitcoin's properties as an investment rather than relying on simplified descriptions.
E-Crypto News:
How have cryptocurrencies changed investing portfolios and strategies?
Cryptoassets have not changed the principles of investing or trading. The space has introduced investors to new assets with low correlation to traditional assets and the potential for high returns. Cryptoassets give investors and traders more choices to construct their portfolios and/or trading strategies to achieve their financial objectives.
E-Crypto News:
What should determine the relationship between Bitcoin, altcoins and gold?
All assets compete for investment. Bitcoin might compete against gold in some portfolios and altcoins might compete against Bitcoin in other portfolios.
E-Crypto News:
Cryptocurrencies (including Bitcoin) have proven to be a hedge for many portfolios in times of uncertainty. What has been Gold's relationship with the same?
We would argue that Bitcoin is currently more of a risky asset than a safe-haven asset. In times of extreme risk aversion, or "risk-off," Bitcoin tends to suffer price declines as investors sell risky assets and move into safe-haven assets like gold.
E-Crypto News:
As the world emerges from the COVID-19 pandemic, what are your thoughts on the response of the financial markets?
The massive coordinated monetary response around the world helped steady the financial markets during the pandemic. Now, timing the exit or tapering of these measures can be tricky. We could see market "temper tantrums" and market volatility as these exits or tapering mesures are announced.
E-Crypto News:
What are your thoughts on the regulation of cryptocurrencies by governments?
A transparent set of regulations can help foster innovation and progress. Regulations should not be knee-jerk reactions nor control for the sake of control. We would like to see governments clearly and fairly examine the technology and services that cryptoassets bring and enact regulations that protect investors while fostering innovation at the same time. Additional market participants are likely to feel more comfortable and engage in the space with a clear set of regulations.
E-Crypto News:
What are your thoughts on the recent cryptocurrency bans put in place by the governments of developing nations?

Banning technology, whether it's platforms like TikTok or Facebook, or cryptoassets in general, embodies a regulatory sledgehammer. Often, it has the opposite effect as it drives the technology underground, harms regular users and stifles potential innovation and spillover into other sectors.
E-Crypto News:
How has the year been for Wilshire Phoenix?
We have been busy developing and launching new innovative products that are easy for investors to access. With our recently launched physical gold ETF (ticker: WGLD), we apply a rules-based systematic strategy that automatically adapts to market conditions in order to reduce risk and outperform standalone gold. We also have filed an S-1 application with the SEC in the U.S. on a Bitcoin product that will offer transparency, liquidity, and ease of access to all investors.
E-Crypto News:
Do you have any pointers to what is coming during the summer as per cryptocurrency prices?
We do not provide price targets for assets but we are focused on creating products that help investors navigate the changing market conditions over the medium to long term. We do expect the price of Bitcoin to continue to be volatile- as that is an intrinsic crypto characteristic. An investor should size a potential investment in Bitcoin appropriately according to risk appetite and overall portfolio composition.
E-Crypto News:
 Do you think Bitcoin can maintain its market dominance? What are the reasons for your answer?
Bitcoin will not maintain its market dominance forever. We are in the very early days of the development of cryptoasset and blockchain technologies. Bitcoin is likely the Netscape in the early days of internet browsers. Technology does not stay still.
E-Crypto News:
As Smart-Contract enabled ledgers come into the cryptocurrency space, use-cases shall continue to rise. How do you think that affects the pricing and valuation models that currently exist for cryptocurrencies?
Pricing and valuation models will continue to evolve as blockchain and other distributed ledger technology advances further. We should also see continued decoupling of price correlations between tokens within the space.
E-Crypto News:
Speaking of the security vs. commodity classification battle that is currently ongoing for several cryptocurrencies, how do you think such issues can be resolved? What factors should be used to determine if a cryptocurrency is either a security or a commodity?
We will leave that issue to the regulators (CFTC and SEC). There are no "right" or "wrong" classifications. We reiterate our belief that a set of transparent and fair regulations can both help protect investors and foster innovation and competition.
E-Crypto News:
Between Proof-of-Work (PoW) and Proof-of-Stake (PoS) Which of these consensus protocols do you think will win in the end? What are the reasons for your answer?
Winning isn't the point. Both PoW and PoS consensus protocols (and future ones) can coexist across cryptoassets while serving the needs of different blockchains and their intended purposes (payments, virtual machine, etc.)
E-Crypto News:
As the world begins to understand and accept cryptocurrencies, what do you think are the likely events that will occur as a result of this?
Continued acceptance and adoption of cryptoassets will continue to develop their various uses. We do not believe there will be seismic events but hope they will make life better, similar to how the internet has changed our lives from its development from the 1990s to now.
E-Crypto News:
What do you think will be the impact of the appointment of Gary Gensler on the cryptocurrency space?
SEC Chairman Gensler will be a tough regulator, indicated by his tenure as the head of the CFTC. The space should not expect any sudden accommodative changes by the SEC toward cryptoassets. We expect (and hope) the SEC will be more engaged and push forward a regulatory framework that is fair and transparent for the benefit of investors, users, and innovators.
E-Crypto News:
What are the characteristics of Bitcoin that makes it the ultimate cryptocurrency token?
"Ultimate" is a strong description. However, because Bitcoin is the bellwether of the space and is currently enduring its battle-test- it certainly has earned and deserves its current status as a dominant cryptoasset.
E-Crypto News:
Speaking about gold, do you think that gold movements and storage will now become improved because of the existence of blockchain technology? How can blockchain technology help improve the gold space?
Blockchain technology is helping supply chain tracking across various industries and will continue to do so for the foreseeable future.
E-Crypto News:
Where do you see Bitcoin prices in the next ten years?
A 10-year prediction would truly be like throwing a dart in the dark, after being spun around 5 times blindfolded.
E-Crypto News:
Is there any cryptocurrency that you think will upstage Bitcoin?
Technology innovation is unstoppable and has the potential to truly disrupt and revolutionize the economy.