Polkastarter is one of the top-tier IDO platforms in the crypto space. It has enabled a majority of the projects to raise funds faster and cheaper than initial exchange offerings (IEO) platforms.
With the mass adoption of decentralized finance (DeFi) solutions, there is a major increase in the number of crypto-related startups. In the past, the early-stage blockchain projects that are used to raise funds required for developing and ensuring that their tokens get into circulation most effectively and efficiently possible via initial exchange offerings (IEOs) and initial coin offerings (ICOs).
Nevertheless, it resulted in lots of scams of all kinds. The next step is the Initial DEX Offerings (IDOs) which are proven to offer an easier, faster, and cheaper way of raising funds for any project. Among a wide range of IDO platforms, Polkastarter (POLS) has become one of the most notable names.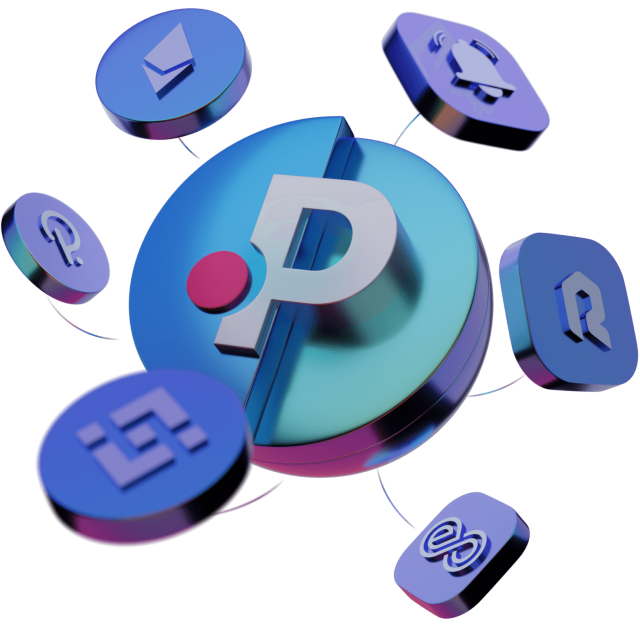 Polkastarter Overview
By description, Polkastarter is a decentralized cross-chain platform. This platform allows the users to launch and invest in token sales on many blockchains. The POLS token is the native crypto of the Polkastarter protocol and is utilized to power all transactions that happen on the platform.
The Polkastarter protocol supports the development of hybrid token sales that can accept both ETH and POLS. This scenario enables the users to participate in various token sales that are not limited to one blockchain. Polkastarter also provides a decentralized exchange (DEX) that lets the users trade their tokens without having to involve any third parties.
Related: Vera's Polkastarter IDO launch Set to Disrupt the NFT Industry
Polkastarter's platform is well designed to make it quite easy for anybody to launch a token sale. Interestingly, there is no minimum amount needed to launch a token sale on Polkastarter, and this platform supports various popular blockchains.
Polkastarter Roadmap
The platform was launched in 2018 by Denis Dzyubenko, Co-Founder & COO of BoolBerry, and Peter Kim, Founder & CEO of Cosmochain. It is a cross-chain protocol that enables projects to launch token sales on many blockchains concurrently.
Initial coin offerings were struggling to reach their pre-set hard caps as a result of high costs and lack of liquidity. Since its launch, Polkastarter has helped more than 50 projects to raise millions of dollars via its platform. Some of the major project launches include Fetch.AI (FET), Binance Coin (BNB), and BitTorrent (BTT).
The Polkastarter team is quite committed to the development of the most efficient and user-friendly token sale platform available in the current market. It is continuously working to enhance its system and add several new features. Here is what Polkastarter has planned for the future:
The addition of new blockchains like EOS and Ethereum 2.0
The integration of payment gateways to enable the purchase of tokens using fiat currency
The integration of AML/KYC procedures to guarantee compliance with regulations
The creation of a secondary market for the tokens sold via Polkastarter
The enhancement of user interface and experience.
Polkastarter is continuously evolving to meet the needs of the ever-changing crypto landscape.
Primary Features Of Polkastarter
Polkastarter is a cross-chain decentralized exchange (DEX) that supports the swapping of digital assets. It is underpinned by Polakdot and utilizes its unique features to provide a safe and secure platform for the users to readily trade their assets.
Some of the primary features of Polkastarter include:
Decentralized governance – the platform is governed by its community of users. All the decisions about the platform are made by voting, which is done by the community.
Being user-friendly – Polkastarter has a user-friendly interface that ensures that it is easy for the users to trade their assets.
Cross-chain swapped digital asset trading – the users can trade their digital assets from various blockchain protocols on Polkastarter. This scenario is made possible as a result of Polkadot's relay chain that supports interoperability between various blockchains.
Speed and efficiency – the use of Polkadot's relay chain enable efficient and fast trading of digital assets on the platform.
Security – the platform utilizes Polkadot's security features to guarantee the safety of user assets.
Polkastarter is a major player in decentralized exchanges (DEXs) and provides users with a safe and secure platform for trading all their digital assets. It is ranked among the most promising projects that exist in the blockchain world currently and is guaranteed to play an integral role in the sector's future.
Related: What Are Decentralized Exchanges (DEXs)?
The platform is designed to help users manage their projects by offering a simple, easy-to-use interface. It comes with various features including notes, task lists, and file management to store all project information in a single place.
One of the good things about Polkastarter is the way that the platform operates. This application is designed to synchronize with the user's online account, meaning that all changes done to the projects are automatically updated across all devices. Experts and analysts agree that it is a great feature when one works on projects from many locations or wants to access the project information when one is away from their computer.
Polkastarter is also available as a mobile application, which means that it is easy to take your project everywhere that you want to go. The application is available for Android and iOS devices, and it features all of the components that come with the desktop version.
Thus, if you are looking for a simple and easy-to-use project management application, Polkastarter is a perfect choice. It comes with everything that one needs to manage their projects efficiently and effectively. Furthermore, it synchronizes with the user's online account enabling them to have ready access to the most recent and updated information.
Thus, for users seeking a simple, easy-to-use project management app, Polkastarter is a perfect choice. It has all that one needs to manage their projects efficiently. Moreover, it synchronizes with all online accounts so that the user has access to all the latest and updated information.
POLS Token
The POLS token is a distinct and innovative digital asset that provides various features and benefits to its users. Some of the main aspects of the token include:
Low fees – The POLS token has low fees that make it affordable for everyone.
Security and anonymity – the POLS token is accurately designed for maximal anonymity and security. It uses top-quality cryptography to protect all user information and transactions.
Easy to use – the POLS token is easy to use which makes it an ideal option for everyone.
Fast and efficient – the POLS token is efficient and fast, which enables the users to conduct transactions easily and quickly.
Global reach – this token is global, enabling users from around the world to participate.
Decentralization – the token is decentralized, which means that any one entity cannot control it. This guarantees that the users maintain full control of all their funds.
The POLS token is a state-of-the-art digital asset that comes with various features and benefits to appease its users. It is efficient, fast, and secure, with low fees. Furthermore, it is decentralized and global, which makes it ideal for all users.
POLS Use Cases
The POLS token can be utilized in a variety of ways. First, you can use the tokens to buy services and products from all businesses that accept them as payment. Also, the POLS token can be used to pay for utilities, rent, and several other bills.
Further, one can use the tokes to donate to a charity or any other cause. The team says that the POLS tokens also function as currency on different online marketplaces and platforms. Moreover, you can use these tokens to redeem for discounts and other special offers from the participating businesses and exchange them for other crypto or fiat currency.
It is also possible to store the tokens to work as a long-term investment. In that context, as the network of organizations and businesses that accept POLS tokens grows, users will have access to most of the places where they can use their tokens. Using these tokens gives you more flexibility and convenience in making payments. Eventually, as the POLS tokens network expands, the value of the tokens might increase.
Benefits And Shortcomings of Polkastarter
Polkastarter is a decentralized application (dApp) that lets users create and manage their tokenized projects. The platform makes it quite easy for everyone to participate in launching a new project without having to worry about the complicated technical aspects that are involved. Polkastarter also provides a wide range of tools and features that enable all the participating project creators to customize their tokens, and eventually set up smart contracts and a lot more.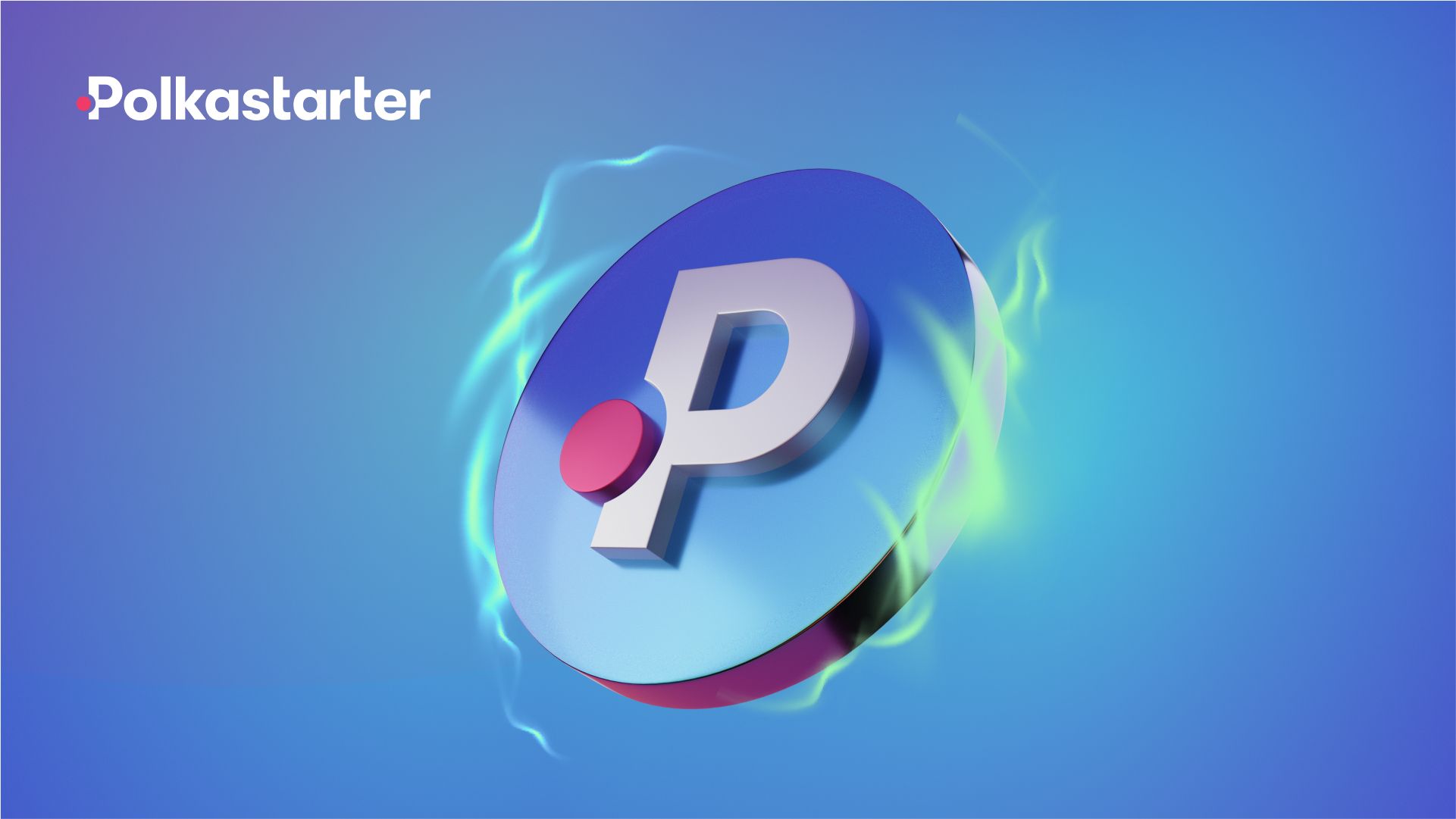 One notable benefit of Polkastarter is that it is powered by Polkadot, meaning that the projects that are launched on the platform benefit from the security and interoperability of the Polkadot network. All that opens up a world of different potentials and possibilities for the developers who create dApps that are accessible to a bigger audience.
Another key benefit of Polkastarter is that it is free to use. No fees are associated with the creation or management of projects on the platform. Interestingly, the users can also earn rewards in POLS tokens by actively participating in the Polkastarter community.
For now, Polkastarter has been utilized in the launch of many successful projects, including the popular gaming network Fortnite Gold. With Polkadot's interoperability and security, we will expect to see more exciting projects launching on Polkastarter soon.
Related: Polkadot Facts And Features: Is The Network Ready To Dethrone Ethereum Blockchain?
In the meantime, there are several shortcomings associated with the POLS approach that seems to be considered. One of the largest drawbacks of POLS is that it can result in an excessively powerful government. That is especially true in nations where the executive has excessive power, contrary to the system where various branches of government share power.
Another possible disadvantage of POLS is that it can result in corruption within the government since those in power might be tempted to abuse the authority that they have.
Moreover, it is also possible that POLS might not be entirely effective in achieving all set goals. For instance, a nation might adopt a new policy but eventually does not produce the desired results.
In the end, it is worth noting that POLS can be complex and may prove to be challenging for average users to comprehend. That may eventually result in a lack of engagement for the population and a feeling that the government is not in any way working for their best interests.
The Takeaway
The POLS token and Polkastarter are both important for the Polkadot project. The Polkastarter is used to develop new parachains, and the POLS token is mostly used to pay for their creation. In that context, the Polkadot network will just prove to be as strong as its weakest link. Thus, anybody who wishes to develop a new parachain needs to use Polkastarter.