Many users have been attracted to the concept of a decentralized social (DeSo) network that is the next step in the evolution of social networking. With this evolution, users will no longer have to trust one corporation, entity, or government with their interests, information, and relationships.
With DeSo, the user is in complete control of their interactions with the other people active on the network. There will be no centralized authority watching over you. Instead, you are required to watch over yourself by being an active member of the network, authenticating the information that you receive.
A majority of the people have been attracted to the concept of a decentralized social network. However, is decentralization the solution to all the problems?
What Is Decentralized Social?
Decentralized Social (DeSo) is a tool that supports connection, discovery, and collaboration around some common interests while entirely maintaining the privacy of the users. By providing the users with total control over all their social interactions, DeSo has created a system where the people control the platform instead of intermediaries.
In the new paradigm, the users are the ones who decide and determine what content gets distributed and how it is eventually used on the platform.
Notably, DeSo is a hybrid P2P network where the data is distributed across a massive network of peers instead of being stored in a central database. It means that there is no centralized server available for the hackers to attack or use DDoS since there is no centralized point of entry that is vulnerable.
The software uses an integration of BitTorrent and Trusted Timestamping protocols to guarantee that all information is well-distributed without needing to rely on just one trusted third party. DeSo aims to become the most widely used and trusted social network by empowering people via decentralized tools while, in turn, maintaining an intuitive user experience.
DeSo is the first social network that is powered by blockchain technology. It is developed using IPFS (Interplanetary File System), which is a distributed file system that strives to integrate all computing devices with a similar system of files.
Related: E-Crypto News Talks to Jaques Xu of Discussions.App on Decentralized Social Media Platforms
IPFS connection makes DeSo quite resilient against all malicious attacks and DDoS. That is possible since data is not stored in one location, which enables the users to access and contribute to the decentralized social networks.
How Does DeSo Work?
Decentralized Social uses a token-based ecosystem powered by the Ethereum blockchain. This means that the DeSo tokens can be exchanged between peers and then used as a form of payment for micro-services within the network, including tagging other users, posting content, liking posts, and commenting.
DeSo tokens can also be used as a tool to incentivize user behavior that grows the network or as a method of accessing special features found within the DeSo Network. For instance, after a certain number of comments have been made from several network members, these members can then use their DeSo Tokens to unlock the ability to set up polls within their posts.
The decentralized social network is created around the principle of Token Curated Registries (TCR). In most cases, TCRs are lists that have one notable difference from the traditional lists. They let the list of members determine which items are allowed on the list. In that context, it means that a user can become more selective as the list of members grows its influence on the network over time.
DeSo's TCRs use DeSo tokens to enable the network users to vote on submissions to lists, with every action considered to be a submission to the list itself. Thus, in case a user wants to add or get rid of an item from a list, they have to pay the DeSo token fee to gain entry into the list.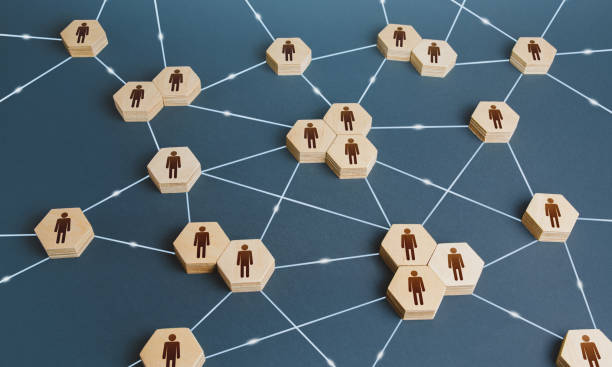 The whole system is decentralized, which means that there are no servers for hackers and criminals to target or DDoS. The software uses an integration of BitTorrent and Trusted Timestamping protocols to guarantee that all information is distributed effectively without having to rely on one trusted third party.
Related: Butterfly Protocol President Dana Farbo Discusses Decentralized Social Media and Censorship
Every action that is initiated by each user comes with a cost that needs to be paid for in DeSo tokens. All this applies to the different actions such as posting content, voting and receiving notifications. The more time that one takes action on the network, the higher the token fee is needed as a result of inflation.
To incentivize users to continue using the network and grow the development of the DeSo community, 25% of all the token fees that are paid will be distributed to the DeSo tokens holders via a smart contract.
DeSo Network Examples
Since Bitcoin (BTC) came up, we have seen a new trend of decentralized applications (DApps) together with their respective networks. Steemit.com was one of the pioneers that gained lots of attention from mainstream media.
Steemit is a decentralized application that is powered by Steem's blockchain. The platform supports blogging in its most primitive form. It has lots of similarities to Reddit in the way it lets its users submit links, text, and other forms of media.
The content is upvoted or downvoted by the Steem witnesses (block producers) who are responsible for operating the network and validating transactions. Interestingly, Steemit is just one example of a decentralized application.
On the other hand, Steemdb.com is one of the biggest Steemit alternatives that let users view Steems (Steem's currency), read Steemit's blockchain, and search for Steemit accounts. Steemdb also enables users to see what DApps are powered by Steem's blockchain through steemdb.com. Steemdb has even set up an online Steem REST API for the developers to create Steem DApps on Steem's blockchain.
Related: Bitcoin Ransom: 9/11 Papers Hacker Group Banned from Steemit Platform
Analysts also say that Steepshot is worth a mention. It is described as a Steemit-like application that enables users to post short videos and photos, similar to Steemit. Steepshot also utilizes Steem's blockchain and Steem's currency to ensure that it remains operational. Steepshot has around 2,000 Steem power witnesses who then contribute their Steem-powered computer resources to entirely secure Steepshot's network.
DTube is another decentralized social platform that has amassed attention from the public. It lets users upload video or text Steem-powered videos on Steem's blockchain. The Steem token rewards the content (video) creator while Steepshot lets Steemit users earn Steems for uploading photos. DTube is an example of the decentralized applications that are underpinned by Steem's decentralized social platform.
The other examples of Steem applications include Steempress and Steepshot. Steempress is a desktop client that enables users to readily edit their posts photos before they submit them on Steepshot or Steemit. On the other hand, Steepshot utilizes Steems to reward users.
Steempress also enables Steepshot and DTube content creators to readily upload their Steemit posts on Steepshot or DTube using just a click of a button.
LBRY is another decentralized social network that has gained a lot of momentum. LBRY is a blockchain-based marketplace for digital goods like movies, books, and music, where the users charge for digital content through LBRY's native currency or credit.
Steem uses Steems as its primary currency, enabling the users to reward the content creators. On the other hand, LBRY has LBC as its primary currency enabling the users to charge for digital content. Steem and Steepshot use Steem tokens as their reward currency, while Steempress has Steems to thank its contributors.
DTube uses Steem's token to reward the video creators since Steem is not mainly designed for videos. In that context, Steempress, Steepshot, and Steemit are three Steem DApps that exist in the current market.
Social networks are becoming quite popular on the internet. More such platforms are coming up increasing competition in the decentralized social network market.
Decentralized Social (DESO) is another decentralized network in the market backed by billionaire Chamath Palihapitiya.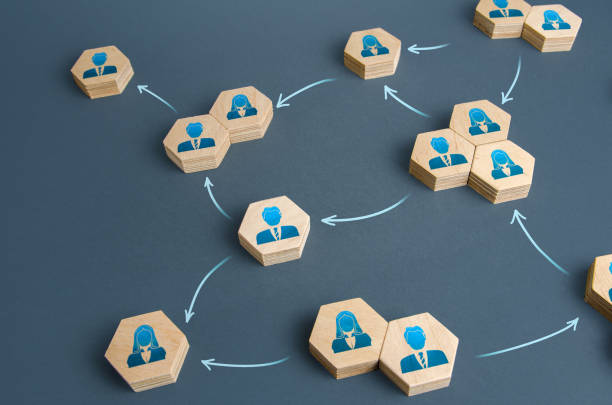 Palihapitiya-Backed DeSo Project Gains 124% After Exceeding 1.5M Users
The altcoin project that is backed by billionaire Chamath Palihapitiya gained 124% in hours on March 29, 2022, after it exceeded 1.5 million users. This decentralized social media project that is backed by the billionaire surged after it reached a major milestone.
In its latest press release, Decentralized Social (DESO) said that more than 1.5 million accounts have already been created on its platform.
DESO is a layer-1 blockchain project that strives to redefine the nature of all social media applications by resolving scalability limitations and protecting the users and content developers from the influence of centralized authorities.
Decentralized Social is described as an open-source platform that stores all data on-chain. It has plans to change its consensus model from proof of work (PoW) to proof of stake (PoS). Furthermore, it provides a new decentralized autonomous organization launcher known as DAODAO.
DESO founder Nader Al-Naji stated:
"With these new updates, we move closer to a world in which social media is not controlled by three centralized companies, but instead, is owned by the users and creators of the network."
The news of DESO's massive growth came several days after Tesla CEO Elon Musk went on Twitter to ask if users believed that the platform maintained and upheld free speech principles. Over 70% of the respondents answered 'no' which has pushed Musk to invest over $3 billion into the social media platform. He now passively owns 9.2% of Twitter.
Decentralized Social is a social media platform striving to become more censorship-resistant alternatives to the other Big Tech platforms. Social Capital CEO Chamath Palihapitiya highlighted DeSo in October 2021 as part of his investments to hedge against the growing inflation.
"I'm very concerned about medium-term inflation… I want to own three things: hypergrowth [firms]… cash-generative assets… and then I want to own non-correlated assets: Bitcoin, Solana, DESO, a lot of the DeFi [decentralized finance] protocols because it's a great counter-intuitive hedge…"
Related: BitClout sees Influx of High-Profile Users Backed by All-Star Investors
The project rebranded to BitClout last summer and raised more than $200 million, including from a venture capital company called Social Capital. Decentralized Social (DESO) gained more than 20% on March 28 and it has maintained its upside trajectory ever since.
The Takeaway
The main aim of decentralized social (DeSo) is to become the most widely used social network that empowers the users with decentralized tools while maintaining an intuitive user experience. By providing the clients with total control over all their social interactions, DeSo enables users to be the ones that decide what type of content is distributed and how it is eventually utilized.