For Discussions.App decentralized social media platforms are a new thing. So much so that they have several advantages over traditional social media platforms.
The Evolution of Discussions.App
Recently. the decentralized social media platform Discussions.App expanded to the Telos Blockchain. E-Crypto News caught up with Jacques Xu, co-founder of Discussions.App. Here is what he had to say.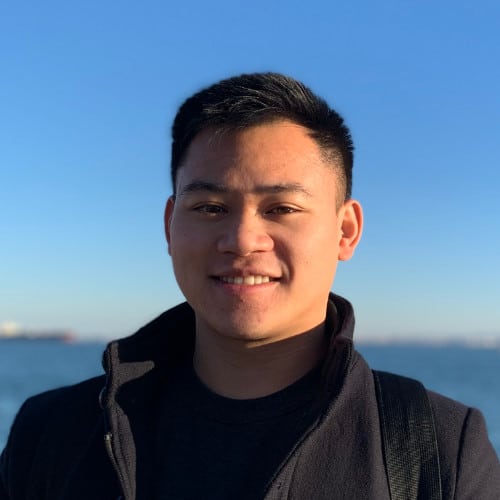 E-Crypto News:
What was the last straw that prompted you to expand discussions.app to the Telos blockchain?
To be clear, Discussions.app is not migrating over to Telos, rather, we are expanding and implementing a very important part of Discussions on the Telos blockchain, namely, the social aspect of UnifiedID. 

That said, Telos is one of the most advanced blockchain platforms that currently exists, giving us the flexibility to construct our dapp in a way that will make our user experience competitive with centralized ones.

Additionally, one of the core competing advantages of Discussions is our ability to incorporate smart contracts to add additional functions to the Discussions platform.

One of the things we have been eyeing to do is to incorporate some of the rich corpus of Ethereum smart contracts. However, both the fee model and cost would mean it would be prohibitively expensive for us to take this effort on.

With the Telos EVM, we would be able to run these contracts with the resource model of Telos, meaning we would be able to selectively cover the cost of the user's transactions and provide an experience we could never have on the native Ethereum platform.
E-Crypto News:
2. What is Discussions.App? Is it just a social media aggregator? What are its features, and capabilities? How can users take full advantage of the platform?
Discussions is so much more than just a social media aggregator. On Discussions users can tip, swap, and create a paywall to be paid with the cryptocurrency of their choice. It is a social platform built by and for cryptocurrency enthusiasts and a technology platform for blockchain developers. 

Regular users can tip and receive tips from their interactions, and use our native swapping functions to easily swap for their favorite tokens hassle-free. For content creators, they can put up paywalls to monetize their content.

Lastly, for token founders they can plug their tokens and take advantage of all the features, we'll build to energize and build out their community.
E-Crypto News:
3. Is the Discussions.App platform in charge of user's data? Please give us reasons for your answer. How much control does Discussions.App has over the user's data? 
We handle user data much the same way we handle a user's brain key, which is encrypted and stored locally and never leaves the user's device. This is true for all of the user's other data. 

On Discussions, our philosophy is that the best way to gain control over your data is to not give it away in the first place. 
E-Crypto News:
4. What censorship measures are in place to keep the user's content out of the realms of fake news, criminal activity, and misinformation?
We do have a content moderation system in place, called Delegated Moderation, or dMod for short.  It is actually one of the core components of Discussions, to make sure that valuable opinions aren't suppressed without a reason.

Essentially this allows users to pick their moderator for specific hashtags and these moderators can have specific functions that are applied across all hashtags, i.e fact-checking, plagiarism detection, etc.

But keeping in line with the idea that the user is at the end the one with the ultimate power over their content feed, all moderators can be removed including the default moderators.

We will still act in accordance with the law to take down content, but Discussions.App is more than just a web domain and users can always spin up their local version of Discussions to access all content ever added to Discussions.
E-Crypto News:
5. How do zero-fee smart contracts work on the Telos Blockchain?
Telos offers the ability to pay for user transactions, which is crucial for being able to compete with centralized applications that offer the same, free usage.
E-Crypto News:
6. In your opinion, what is the impact of Telos incubator funding on Discussions.App's progress and development?
Telos' worker proposal system and other governance mechanisms is one of the most important aspects of the blockchain that allows the community to act collectively in a way that other blockchains cannot.

Without it, the expansion to Telos would've been a much more arduous task that we might've not taken up. A beautiful side-effect of the WPS is that we are able to gauge interest from the Telos community even before we put any effort into the migration.
E-Crypto News:
7. What steps are you taking to avoid scammers falsifying digital identities that may not exist yet on the Discussions.App platform?
On Discussions, the only way you are able to add to your UnifiedID is through an authentication process in which only the owner of the account can complete.

We have already done this with Twitter, and our next process is to add Telegram, Youtube and Instagram.

Once these centralized services are added, we will look to add support for decentralized services like Steem, Hive, and of course, our new sister-social dapps on Telos like Appics and Peeranha. 

Digital identity is something we think about a lot on Discussions, and it's a complex topic that requires a multi-pronged approach.

What we did come to realize is that it is antithetical to the idea of decentralization if we create a solution that relies on a single source for identity information, namely us.

So while we will roll out our system to detect and alert users about false identities, we will also be working with our other social partners through UnifiedID to combat this plague on our social networks.
E-Crypto News:
8. Are there benefits or incentives for publishing content on the Discussions.App platform?
When designing Discussions, we designed in a way that token communities could plug in their tokens and start building and engaging their community using their own cryptocurrencies.

So while there is a small staking incentive paid out to ATMOS token holders on Discussions, the bigger reward comes from using the content monetization tools that we've built-out like our TimeLocked Content, which allows users to set up a temporary paywall. 
E-Crypto News:
9. Are there any opportunities for Advertisers to reach out to users on the Discussions.App platform? If this doesn't exist yet, when will advertisers be able to publish ads on the platform?
Yes, a decentralized advertising system is in the works and it will go live sometime early next year.
E-Crypto News:
10. Do you think that decentralized social media platforms are going to be as big as decentralized finance (DeFi) or bigger? Please give us your reasons for your answer.
I think there's a positive correlation between these two sectors. We are already seeing projects like Vigor to start to build out decentralize loans based on a credit system and you can imagine in the future at least some of these DeFi system will involve using decentralized identity system to determine whether or not to give out a loan to say, a video content creator or a writer or any number of creators that have their work and value based on their respective social networks.
E-Crypto News:
11. If you had a crystal ball to see into the future of the crypto space, what will ten years from now look like?
Ironically, boring. I would hope by then cryptocurrency and blockchain technology will be so widespread that it will raise eyebrows for someone to say they don't know about it or they do not use any decentralized services built on the blockchain.

But what I look forward to most is the incredible wealth generation that will be brought about by a truly global financial system in which everyone can participate in without restrictions.