As the crypto space continues to develop rapidly, many investors are now shifting their attention from bitcoin. Can Ethereum make you rich? Yes, Ethereum (ETH) can make you quite rich if you invest wisely and strategically. As a miner or regular investor of the currency, ETH can prove to be a viable investment in the long term.
There is no tested or proven way of getting rich quickly but investing in ETH can prove worthwhile. 'Rich' is a relative term and for anyone looking to make some money, this market is a great bet.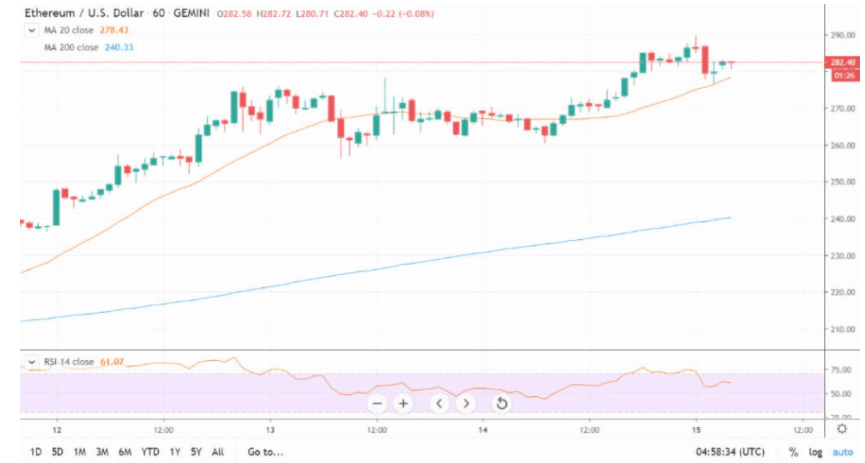 The returns match what is put in. In recent years, the second-biggest cryptocurrency by market capitalization has held on to its position as the biggest alternative to bitcoin.
Ethereum supports peer-to-peer applications and smart contracts via its local currency vehicle while bitcoin is designed to operate as an alternative currency or digital currency.
Hence, the blockchain is perceived to do for programming and computing what bitcoin does for payments. It comes with its own blockchain and its functionality is quite different from other cryptos.
But, it still coexists with all of them.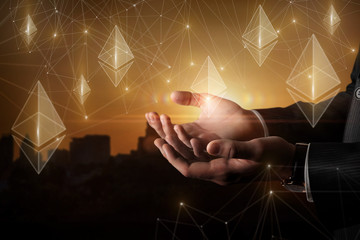 While bitcoin has enjoyed massive attention in the past several months, investor focus is also turning towards ETH. The goal of the ETH network is to create a decentralized internet.
So far, it has a great shot at becoming 'the new internet' with the dapps and DeFi protocols operating on the platform. Ethereum's coin, Ether, is just like bitcoin. It is purchased and sold at crypto exchanges and used by investors to invest in IEO and most DeFi opportunities.
Ethereum Competition
Newer projects are actively aiming to replace Ethereum as the smart contract platform leader. Others want to share the market by avoiding the technical challenges that Ethereum has faced in the past.
Some of the notable competitors include EOS, Cardano (ADA), Tron (TRX), Stellar (XLM), and NEO.
To stay ahead of all competition, the project's upgrade dubbed Ethereum 2.0 was announced. After many delays, the transition from Proof of Work (PoW) to Proof of Stake (PoS) Consensus mechanism will finally happen, assumably on December 1. But, some analysts and experts think that the Ethereum 2.0 PoS transition might delay further.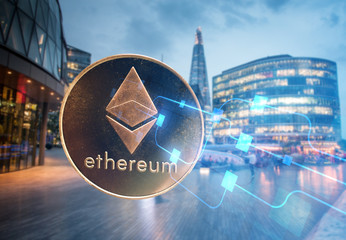 Going by the name Phase Zero, this shift towards Ethereum 2.0 is a majorly awaited event by crypto enthusiasts around the world since it is expected to transform the ETH network significantly.
Many people are optimistic about the forthcoming changes in the project. That has translated to a substantial surge of Ethereum on-chain metrics including average transaction values, transactions per day, and daily active addresses. The average block time is also improving drastically ensuring that ETH is still the leader in this sector.
How Far Can ETH Grow?
The Enterprise Ethereum Alliance was one of the early drivers that pushed the price of Ether higher. Well-known and influential companies joined this alliance increasing the rate of adoption for the crypto.
That adoption brought in a lot of institutional support, which boosted the level of legitimacy for the cryptocurrency and blockchain.
Media exposure in recent news on different platforms has brought ETH into the mainstream limelight. The different projects that the Ethereum blockchain supports are proving worthwhile solutions to some existing real-life issues.
These factors underpin the value of ether with some experts thinking that in the future, it might dethrone bitcoin at the top.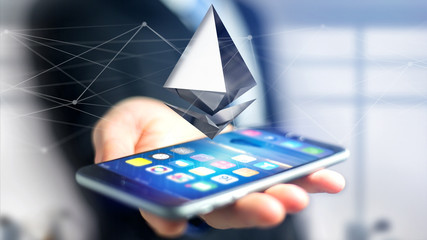 Massive global support and adoption from different countries like Korea, Japan, various European countries, and the US are also making ETH a seemingly profitable investment for the future.
The continuous development coupled with the ongoing projects that are using Ethereum technology and blockchain also add value to the project.
With all these advancements, developments, and real-life cases, ETH can appreciate in the long-term. Therefore, Ethereum can make you rich if you invest strategically and ideally.