The future of work is Web3.
Web3 technologies provide added advantages over the current status quo.
Web 2-based technologies have an edge that won't prevail much longer, where the freelancers and their employers can interact within ecosystems with problems and issues.
The COVID pandemic proved that the future of work is freelancing. Anyone anywhere with knowledge and skills can make a living.
However, centralized marketplaces were too limited for people to take advantage of remote connections.
Decentralized marketplaces, on the other hand, can do this because of the blockchains that drive them.
This will play out repeatedly in the future.
We have already seen how some decentralized marketplaces have been able to drive and foster innovation.
Driven by smart contracts, these marketplaces offer advantages over central freelance ecosystems-faster compensation processing times, seamless conflict processing, and global reach.
Web3 marketplaces ensure that the professionals within blockchain-related ecosystems determine how jobs will occur.
We reached out to Johan S., the CEO at AntXWork, the first Web3 freelance marketplace with a focus on cryptocurrency professionals. Here's what he had to say.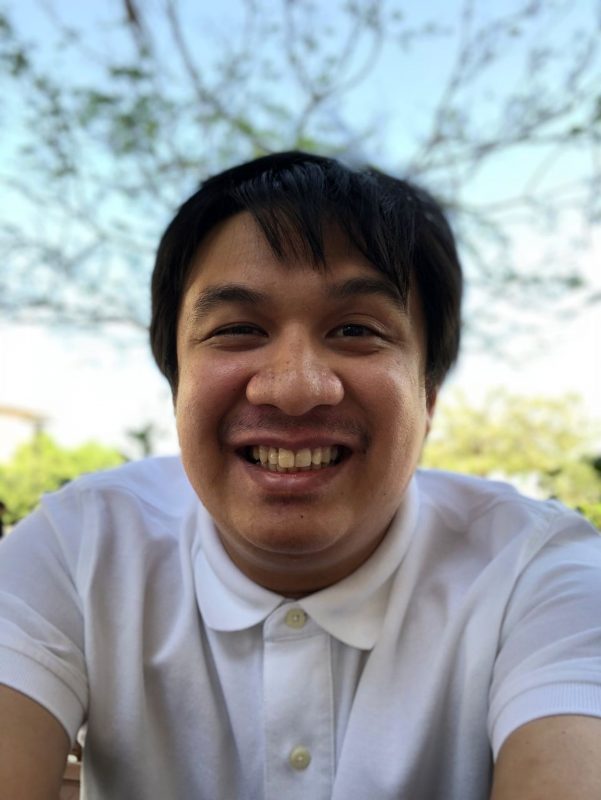 E-Crypto News:
Please, can you tell us about AntXWork?
AntXWork is a gasless Web 3.0 freelancer marketplace platform that connects customers to all kinds of services (including cryptocurrency and non cryptocurrency related services).
E-Crypto News:
What was the motivation for building the platform?
Everybody who has worked in the crypto space, from project managers to contract developers, now more than ever before has a growing need to be able to find good quality and reliable service providers at competitive costs for their projects.

In a space that is so crowded with services that are legitimate, illegitimate, and everywhere in between, the cryptocurrency space on a whole is crying out for a decentralized dApp where service providers of all types are vetted, reviewed, and checked. Customers can confidently pay for these services with a full and clear understanding of who they are hiring before they part with their funds.
E-Crypto News:
Why build a decentralized freelance marketplace?
We believe that decentralization is the future and we are positioning ourselves to be at the forefront of this change.
E-Crypto News:
Is AntXwork part of a bigger DeFi ecosystem? Please, can you tell us about that?
Yes, AntXWork is under AntNetworX (antx.network) DeFi ecosystem.

It consists of 6 utilities revolving around the $ANTX token. Some utilities are AntXPay is for decentralized payments, AntXChat for decentralized chat, and AntXWallet for a decentralized banking experience.
Related: Primary Challenges Of DeFi Every Consumer Must Know 
E-Crypto News:
What is your target audience for the platform?
AntXWork seeks to target freelancers of all stripes. Our initial mission will be to onboard freelancers that are specific to the crypto niche in the first instance, thereby establishing a unique selling point for the platform that will distinguish it from Web 2.0 iterations. However, the long-term ambition is to target advertising for AntXWork to freelancers of all kinds.
Related: Importance Of Web3 In Fixing Web2's Core Issues
E-Crypto News:
How do freelancers get jobs on the platform?
Freelancers can post services for free and then users in the platform can order accordingly. There's no service fee for the freelancers and they keep 100% of their earnings.
E-Crypto News:
What are the benefits of AntXWork for web3, crypto, and blockchain freelance professionals?
It allows these professionals to work on a niche platform and gain more exposure to the crypto space. It also allows them to be the pioneer of this ever-growing space.
E-Crypto News:
How does AntXWork enable the adoption of cryptocurrencies and their associated technologies?
Payments for services are in crypto and as it's fully Web 3.0. It also allows adoption to new users as freelancing is not a new platform and it will allow them to transition into crypto seamlessly.
Related: How Does Web3 Resolve Fundamental Issues In Web2?
E-Crypto News:
What fields are you focusing on at the moment?
We are mainly focusing on getting freelancers to onboard into the platform.
E-Crypto News:
What technologies power the AntXWork platform?
Binance Smart Chain Blockchain, SQL, and React.JS.
E-Crypto News:
What is the onboarding process like for the AntXWork platform?
E-Crypto News:
How will freelance platforms enable increased participation in crypto, web3, and DeFi ecosystems?
Freelancing is a well adapted practice and once people in this space adopts crypto, they will be able to help push crypto as part of their portfolios and help customers transition into crypto as a result.
E-Crypto News:
How is freelancing changing the employment narrative globally?
It allows freelancers to work for themselves and take control over their work.
E-Crypto News:
Will freelancing within Web3 environments help stabilize the markets?
It's too early to tell but definitely Web3 + Freelancing goes hand in hand and will need each other to succeed in the future.
E-Crypto News:
Who are the miracle workers behind AntXWork?
We are a team of 4 people and specialize in different fields. More details are in our website at www.antx.network
E-Crypto News:
What are your plans for the next decade?
We plan to just continue building and improving the project.
E-Crypto News:
What has been the response from the community?
We have a strong community that believes in the vision of the project and are there to support us whether the market is up or down.
E-Crypto News:
Are you involved with any other projects? Please, can you tell us about them?
No we are only focusing on AntNetworX as of this moment.
About AntXWork
AntXWork is a freelance platform that focuses on cryptocurrency professionals.
As a part of AntNetworX, a leading global DeFi solutions ecosystem, AntXWork gives blockchain freelancers the much-needed environment for professional growth.
AntXWork offers a few advantages to freelancers-Seamless onboarding, focus on freelancers, an escrow mechanism, low fees (and gasless transactions), a fair dispute resolution mechanism, wallet-only transactions, real-time notifications on transactions, complete buyer and seller history, vetted freelancers, and blockchain-powered transactions.
AntXWork offers blockchain freelancers everything they need to succeed and draws premium web3, blockchain, and DeFi projects to employ talents with the right skills.