Decentraland is described as a three-dimensional (3D) virtual reality platform. It stands at the forefront of the growing metaverse trend that has seen many meta-related coins explode by up to 37,000% in 2021, as highlighted by data from Macro Hive.
Imagine living and owning property in an alternate reality where you can go from place to place and socialize in real-time with thousands of other people, all within a single digital universe. All that happens in the metaverse. It was a term that was first mentioned in Neal Stephenson's science fiction novel Snow Crash.
Metaverse is a combination of augmented reality, virtual reality, and the internet. Decentraland is positioned at the forefront to enable users to explore and take advantage of what the metaverse has to offer.
Set up in 2015 by Ari Meilich and Esteban Ordano, and launched in 2017, Decentraland is mainly underpinned by Ethereum. Its native ERC-20 token is known as MANA and it enables users to buy various plots of land, monetize LAND parcels, and avatars. Users also use MANA to pay for in-world goods and services.
Most notably, LAND can be acquired by burning MANA that destroys the token to create a new entry in the registry. Decentraland is also governed by a decentralized autonomous organization (DAO) enabling the token holders to vote on various policies within the metaverse.
Even though the firm alleges that it is the first-ever virtual world that is majorly owned by its users, Decentraland started only as a proof of concept for the allocation of different ownership models of digital real estate to the participants on the Ethereum blockchain.
The digital real estate was originally implemented as a pixel on an infinite 2D grid where every pixel had metadata that identified the owner. Since then, Decentraland has evolved into a 3D virtual world that is divided according to various districts.
This platform has been growing at an accelerated rate and now has a market capitalization of $6.8 billion as of December 6, 2021. This firm's 30-day non-fungible token (NFT) sales volume is up by 417% reaching $41.5 million, while its 7-day total sales volume is $15.7 million, with up to 467 NFTs sold during the time, at an average price of $33,700.
How Does Decentraland Work?
Decentraland is famous for offering an infrastructure that supports shared virtual worlds. This platform comprises a protocol for describing various contents of every LAND parcel, a decentralized ledger meant for land ownership, and a peer-to-peer network for user interactions. By using DAO, the users are allowed to propose a variety of policy updates and vote on different upcoming LAND auctions.
In that context, Decentraland's protocol has three layers:
A LAND content layer that utilizes a decentralized distribution system to render the content in the virtual world.
A consensus layer that tracks LAND ownership and content via smart contracts.
A real-time layer that offers peer-to-peer integrations for the users to interact with one another.
The users claim ownership of virtual lands via a blockchain-based ledger that comprises encoded parcels and every piece of LAND is marked by a unique set of Cartesian coordinates. The content can range from some type of static 3D scenes to some interactive systems like blockchain games.
In addition to selling various items that they create, users can also rent out their plots including parks, buildings, casinos, and hotels to the other players. The Decentraland metaverse is divided into 90,601 individual LAND parcels that are exactly 16×16 in size and they can be found at particular coordinates in the metaverse.
For anyone wondering what the main idea of Decentraland is, they need to review its thriving marketplace where the players and investors can develop and sell items via a distinct in-world economy. In general, web 3.0 metaverse worlds are expected to become part of a bigger interconnected crypto cloud economy in the sense that all the available decentralized protocols that they interoperate with and offer the technical infrastructure to support the metaverse virtual economies.
Web 3.0 metaverse economies can use their digital currency or even the currency of the cryptocurrency cloud economy that powers them; in the case of Decentraland, it is the MANA token.
MANA is a fungible token that has a fixed supply. It mainly serves as a proxy for the cost of claiming a new parcel. A decentralized storage system is designed to distribute content that is needed to render the virtual world. On the flip side, smart contracts are used to retrieve all files that have descriptions of every parcel's content.
In general, the decentralized distribution system enables the platform to operate without the need for a centralized server network. With regards to identity verification, Decentraland utilizes a decentralized identity system that enables users to easily track and validate consent via cryptographic signatures.
What Are LAND Estates?
Parcels of LAND when grouped are known as Estates. Users are advised to group them for easier management and development. A lot of investors own multiple adjacent parcels of LAND. It can be challenging to manage all these parcels individually as many have already discovered.
Selling, buying, and shopping for bigger plots within Genesis City has not been an easy task for many. Also, developing and deploying scenes that span more than one parcel has proven cumbersome. Hence, the Decentraland team created estates. These Estates enable users to connect two or more LAND parcels directly via the marketplace. In their first release, they were allowed to create, dissolve, edit, and transfer Estates.
In the releases that followed, the team added the ability to buy and sell Estates. LAND Estates are described as features in the Decentraland Marketplace that enable users to associate two or more adjacent LAND parcels. These parcels have to be directly adjacent and they cannot be separated by a plaza, road, or any other LAND parcel.
Estates come in handy when one is building bigger scenes that occupy at least two parcels. To create an Estate, the investor needs to have two or more LAND parcels that are adjacent. Here is how to create these estates. When creating the estates, you are shown a view of the Atlas centered on the parcel that you choose and the other adjacent parcels that you own highlight. Just choose the various parcels that you may want to include in the estate and then click on continue.
You can then fill in the name and description of your Estate. Notably, these details are publicly displayed in the Atlas, resembling the name and description for any individual parcel.
Once the estate is created, a new page appears under the account titled Estates. From that page, you can view and manage all your estates.
Whenever you create a new Estate, you transfer all your parcels to a new token. The Estates are represented by ERC721 tokens, just like any other nonfungible token (NFT) that exists. It means that the individual parcels under 'My Land' disappear. They also do not appear in Trezor, Mist, MetaMask, and Ledger wallets. They also do not appear on Etherscan under the user's address.
But, you still own these parcels under the Estates category. They are shifted into a new token that enables you to manage all your parcels as one group.
If you want to transfer an Estate to another user, just go to the Estates page within the marketplace and choose the Estate that you wish to transfer.
Then, enter the public address that is associated with the recipient and ensure that it is correct because once you execute, you cannot cancel the operation. Finally, click on 'Submit' to transfer the Estate.
While the recipient can transfer the Estate back to you if they want, the original owner cannot reverse the transaction.
Editing an Estate can be done by navigating to the Estate details page found in the Marketplace and then clicking on 'Edit.' You are allowed to change the name and description of the estate, remove or add parcels to the estate whenever you want.
Please note that there is a small transaction fee that comes with these transactions known as s 'gas fee'. The fee applies whenever you make changes to your Estate, just like the fee that is charged whenever you are editing individual parcels. Decentraland does not get anything from the fees since they are needed to commit a user's change to the Ethereum network.
You can dissolve an Estate by simply going to the Estates details page and then clicking on 'Edit Parcels'. Click on the Dissolve Estate icon if you want to dissolve the Estate and then confirm.
Dissolving an Estate does not change ownership of the individual LAND parcels. It just removes the association of these LAND parcels with the Estate. You can still own every parcel that made up the Estate but there will be no content deployed to the Estate.
Pros Of The MANA Coin: An All-Immersive Digital Space
The advantages of the MANA coin are found in the fact that the coins let users create games, applications, gambling operations, and dynamic 3D scenes that can be monetized or even rented out to other players. That in turn powers the growth and expansion of the digital goods and services available in the Decentraland metaverse.
By using the LAND Estates function, the users can readily manage their lands by associating with the adjacent plots. This feature serves as a major boost for the coin because the users could not connect two or more LAND parcels directly via the marketplace before Estates was introduced. To their dismay, the users could only create, transfer, edit, and dissolve Estates in the first release of Decentraland.
Another benefit that comes with the MANA coin is that there are no theoretical limits on how it can be utilized to facilitate the development of LAND parcels within the metaverse. For anybody who wishes to earn some MANA through Decentraland, there are no technical specifications in terms of what can be built in this space. It means that the users can explore a variety of virtual structures freely.
Ari Meilich, Decentraland's founder, said:
"Decentraland has pioneered a type of virtual social space (or metaverse) that is operated entirely by its users. They serve the content that players publish on their virtual lands, streamline the communications between avatars, and vote with their MANA tokens to decide on the economic policies of the virtual world – all while distributing the DAO's $1bn endowment among content creators. Decentraland's success resided in its ability to accelerate growth even when the original development company was dissolved."
Disadvantages Of The MANA Coin
Decentraland is currently a new project that was launched barely five months ago. It operates within a budding decentralized finance (DeF) space. The coin's operation is also limited by scalability challenges that are inherent to blockchain technology.
In times of high network congestion, blockchain transaction times are known to increase considerably. Adding onto the processing delays, significantly high transaction fees are becoming common on the blockchain network. For instance, the average fee charged on Ethereum is now $33.43, based on data acquired from BitInfoCharts.
MANA also lacks real-world utility since just 205 merchants globally accept it as a payment, as highlighted by Cryptwerk. Such a scarcity may serve as a disadvantage for the cryptocurrency in the long term.
The chairman of BigONE Exchange who is also the chief digital advisor for Mongolia's national productivity agenda, Anndy Lian, is convinced that the Decentraland concept offers unlimited opportunities for the users. He said:
"Decentraland has become a fertile breeding ground for businesses, artists, content creators, and application developers. For me, I don't see many cons, however, if you are going to go full steam ahead with Decentraland, I would suggest getting a suitable graphics card for an enhanced experience. Also, Grayscale launched its Decentraland Trust in February this year which proves the heightened demand for metaverse-related products. Investors who believe in the virtual world economy would surely see this as a potent sign of further growth to come."
What Are Decentraland Wearables?
The Decentraland wearables are the different items of accessories, clothing, and body features that can be used to customize the appearance of a Decentraland avatar. Various default wearables are freely available to all avatars. However, Decentraland also is designed to support the creation and use of custom wearables that are represented by NFTs.
This model enables a limited amount of wearables to be minted, or created, on the blockchain, which is similar to the LAND. By default, these Decentraland Wearables are minted on the Polygon/Matic sidechain enabling users to buy, mint, sell, and transfer items without having to pay any gas fees.
The wearables are organized into various categories, subject to what part of the avatar they modify. They include:
Hair
Facial hair
Head
Body shape (the shape of a whole avatar)
Hat
Helmet
Upper body (for instance jacket or shirt)
Lower body (e.g. pants or shorts)
Feet
These wearables can also comprise accessories that can be applied to various parts of an avatar's body. They include a tiara, which is a crown or any other accessory that is worn on top of the head, eyewear, mask, earring, and top-head, which includes a halo and other effects that are applied to the head.
In Decentraland, the Wearables exist as individual items that can also be grouped into collections. They are represented by nonfungible tokens and every wearable item can be minted to create many NFTs of the same item. The items are minted to a limit that is stipulated by the item's rarity.
The rarer the item, the fewer nonfungible tokens of the same item a user can mint. Items are mostly known as 'representations' of the wearable. The items cannot be sold or bought, just the NFTs that have been minted from the items. Furthermore, the individual items cannot be published individually; they need to be part of a collection.
Collections are designed to enable the creators to organize and manage their items before they publish.
For instance, if you create a green t-shirt and a yellow t-shirt, you can create a collection and call it "Summer T-Shirts", and then add the t-shirts to your collection. After publishing the collection, you can mint copies of the yellow and green shirts and share, trade, or sell them.
Decentraland Wearables Update
The creators need to know something about the upcoming changes targeting how the wearables are rendered and traded in Decentraland. On October 15, 2021, the Decentraland client will not render both sides of the wearable materials.
The change to 'single-sided' only wearables will majorly improve the performances of clients. Rendering both of the wearables' sides is expensive and more often unnecessary because the inside of a wearable is mostly not visible to the players.
The developers say that the new change will affect all wearables that have opaque materials. Such materials use single plane surfaces. The other Decentraland wearables that will be affected include those with incorrect face orientations. The Alpha blended materials will continue working as usual.
If at some point a user needs to use the double-sided opaque materials in their wearable, they will have to add more geometry to their model as a solution. The change is said to also affect the .glb or .gltf files for wearables that can be altered and redeployed for any of the broken wearables.
The most usual challenge that may arise from this change is that some of the surfaces on the wearables will not be rendered. That scenario happens due to incorrect face alignment: whenever the client does not render the 'back side' of a surface and reversed and inside out surfaces will appear invisible to the players in-world.
In such cases, the viable solution is to guarantee that all surfaces in the wearables face the right direction.
What Wearables Creators Need To Do
First, as a creator, you are needed to start by testing each of the wearables that you create in the early-release version of the client. It is important to test the wearables using the new version of the client found at play.decentraland.org. The platform exposes any broken wearables and the creator can eliminate all of those that render in wrong or unexpected ways.
In case you find a wearable that requires some fixing, launch builder.decentraland.org, log into your account, and then proceed to the affected wearable. Click on the 'Request changes' link at the bottom of the Properties column enabling you to open the Forum thread for your collection and then post a response to the thread that notifies the Wearables Curation Committee that you require to upload a brand new .glb or .gltf file.
After the Curation Committee is notified through the forum thread, the wearable is marked as 'Rejected' enabling you to upload a new version of the mesh once you make all the needed repairs. It is up to every creator to contact the Curation Committee. Without the needed notification, the Curation Committee does not know if they are required to mark a given wearable as rejected to enable the creator to upload a fixed .gltf or .glb.
How To Fix The Wearables
Start by checking to ensure that all of the surfaces (normal) of the wearable are facing the perfect and needed direction. An easy way to do that is by loading the wearable in the modeling tool. Once you load the model that you want, go into the Edit Mode and check "Face Orientation". (Other modeling software platforms will have a similarly worded feature that enables the creator to check their normals.)
To view the normal, click the 'face direction' icon under Normals.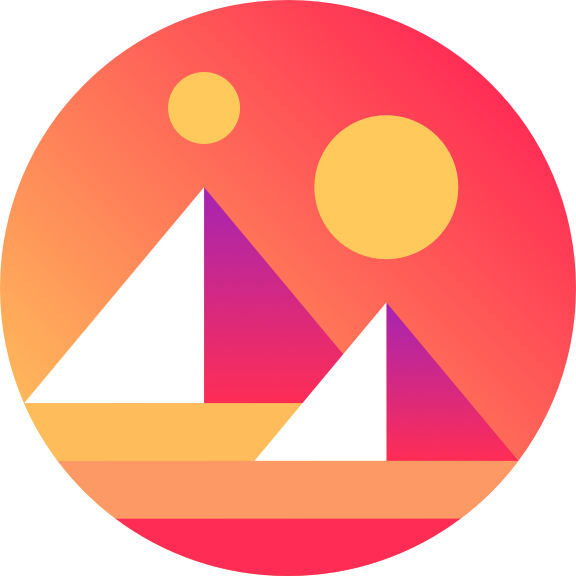 In case you find some normal pointing inside of your model, they will not be rendered in the client. You are going to see these normal red colors in the model. All of the normals that face outside are shown in blue color since they are in the right orientation. They are rendered as expected.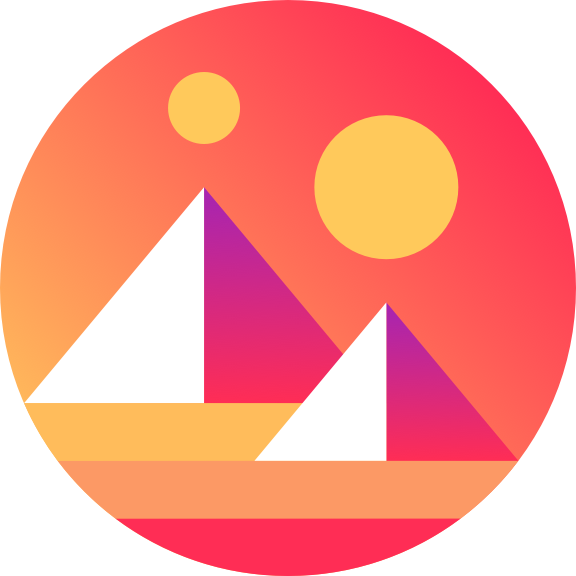 If a wearable was created using a single plane, then it might also be affected due to the opposite face not getting rendered. One of the fixes that you need to consider is extruding the mesh to ensure that it is double-sided.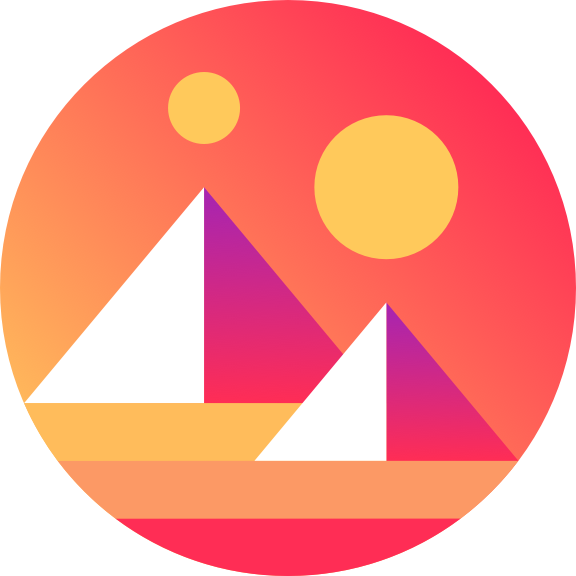 In a single plane, only one face is rendered since the normal only faces one side. Another approach that you can take is to duplicate the single plane, putting the duplicate adjacent to the original but facing the opposite direction.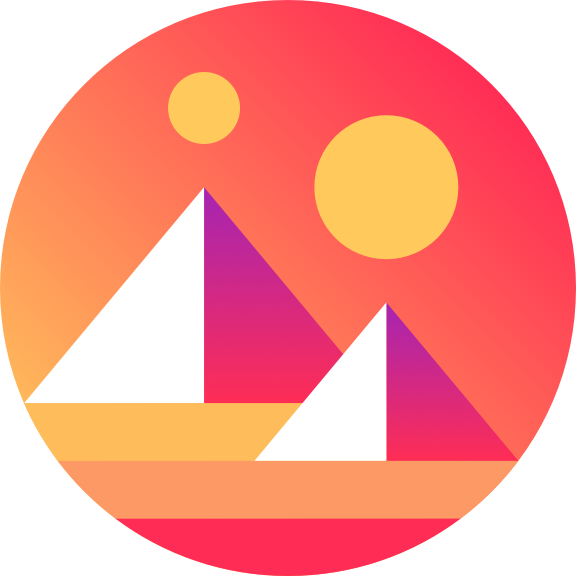 Another option available for the creators is to use a solidify modifier: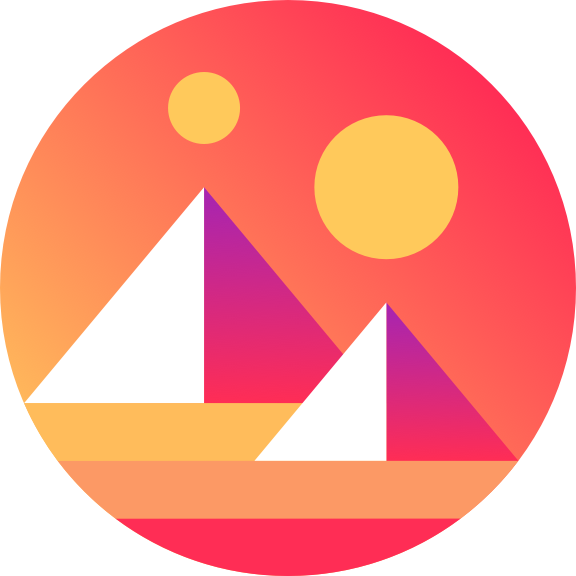 Using a solidity modifier creates extra faces around the plane. Hence, your wearable model comes with more faces that contribute to your tri limit.
After you have checked and ensured that all your normals are facing the correct direction in a perfect orientation, upload the new exported .glb or .gltf file to the Wearables Editor. After that, you can resubmit the wearable for approval from the Curation Committee.
Please note that there is no extra publication fee needed to resubmit the updated model. After the Committee has authenticated the new model, they mark it as approved and it gets deployed by Decentraland's catalyst network. You can learn more about how to make wearables on Decentraland in Discord.
What Are Decentraland Quests?
The product of a new tool in the creator segment dubbed quests were included in Decentraland. Quests were an incredible addition to 2020's Christmas and Halloween celebrations. Revelers participated in Mystery in the Metaverse and the Festive Treasure Hunt that featured multi-ay quests that came with prizes in the form of POAPs and wearables.
In August 2021, the team said that the tool to make these experiences has been introduced for the community. For now, it is available to a few users but it will eventually become open to all creators, which will bring in a potent new element to the Decentraland gaming toolkit.
Moving MANA Between Polygon And Ethereum
Polygon has been termed as the first step toward a layer-2 solution for Decentraland. On April 1, 2021, the team completed an important first step on the path to a full layer-2 solution for the payments and transactions executed in Decentraland.
Layer 2 solutions are a common topic in the Ethereum community when people discuss the best ways to make dApps more affordable and scalable. In general, a layer 2 solution features a blockchain that is separate from a mainchain like Ethereum but it is linked to it in some way.
A decentralized application that uses an L2 solution enables the users to transfer assets and tokens from the mainchain to the other chain. From there, they can execute transactions at faster rates with low to non-existing fees.
From April, the Decentraland dApps suite has an account portal where one can move their MANA from the Ethereum blockchain to the Polygon Matic Network and back. That is a major effort to integrate all Decentraland dApps with Polygon. Users can claim, buy, trade, and sell wearables for their avatars wholly on Polygon, without incurring any transaction fees.
Given the minimal gas fees charged by Polygon, the dApps on Decentraland are integrated with Biconomy.io to offer meta-transactions. Whenever you want to execute a transaction on Polygon, you will just need to offer a digital signature through your wallet. Then, Decentraland takes care of everything else.
Polygon (MATIC) is described as a layer 2 solution that boosts Ethereum and powers its scalability. Nobody disputes that Ethereum is a trendsetting blockchain throughout the world. For now, it is second only to Bitcoin in terms of market cap and popularity.
Etehreum's mass adoption has caused some operational challenges surrounding higher transaction costs and low speeds. These issues result in an undesirable user experience.
Normally, Ethereum's massive network of clients overloads the network which, in turn, affects its scalability. Here is where Polygon comes in. The Indian-founded blockchain platform is providing a viable solution to these problems through its innovative and unique layer-2 solution.
Next Steps
While the latest releases from Decentraland add the ability to transfer assets from Etehreum to Polygon, the full effects will be felt after the platform's Builder and Marketplace are updated to support Polygon transactions. The update was done in May but it still needs a few improvements to operate optimally.
The wearables marketplace is open to all creators with brand new wearables getting minted on Polygon's network.
To begin balancing ETH and Polygon MANA, you can navigate to the account.decentraland.org where you are allowed to sign in with Metamask or Fortmatic. On this platform, you get an overview of the MANA balances on every blockchain or 'network', along with a record of all recent transactions.
Polygon is a separate blockchain from Etehreum and it takes some time to transfer the assets from one blockchain to another. Whenever you want to deposit MANA from Ethereum into Polygon, expect a delay of up to 10 minutes. On the other hand, when sending MANA from Polygon to Ethereum, the delay reaches up to 30 minutes.
These delays arise due to measures that are taken to secure the assets while they are hosted on Polygon's sidechain. But, the transactions executed solely on Polygon's sidechain are lightning-fast.
To send MANA to Polygon, click on 'Swap' that is found near the MANA balance. Put the amount that you want to transfer and ensure that "MANA Approved" is checked, and then click Complete Deposit. After a 10-minute delay, your transferred MANA is added to your Polygon balance.
On the other hand, when withdrawing MANA from Polygon, just reverse the process. Click on 'Swap' located next to the Polygon MANA balance. Insert the amount that you wish to withdraw and click on 'Start Withdrawal.' After a 30-minute delay, click 'Complete Withdrawal' to finish the transfer.
Users are also allowed to buy MANA using their credit card on Transak. They can buy directly from the accounts page by using the 'Buy' button. Then, they can enter the amount of MANA that they want to buy in the widget along with their credit card information. It is also possible to buy the Decentraland MANA token to get deposited directly into the user's Polygon MANA account.
Decentraland is still evolving and more developments are coming up.