Today we shall be hopping across the pond (United Kingdom) to check out Giving to Services and their SVS token. Giving to services is a charitable decentralized finance (DeFi) platform that encourages charitable donations to public services and those in need.
As we enter the yuletide season, we were piqued at the concept and decided to reach out to Leanne Holder who is the head of relations at Giving to Services. Here is what she had to say.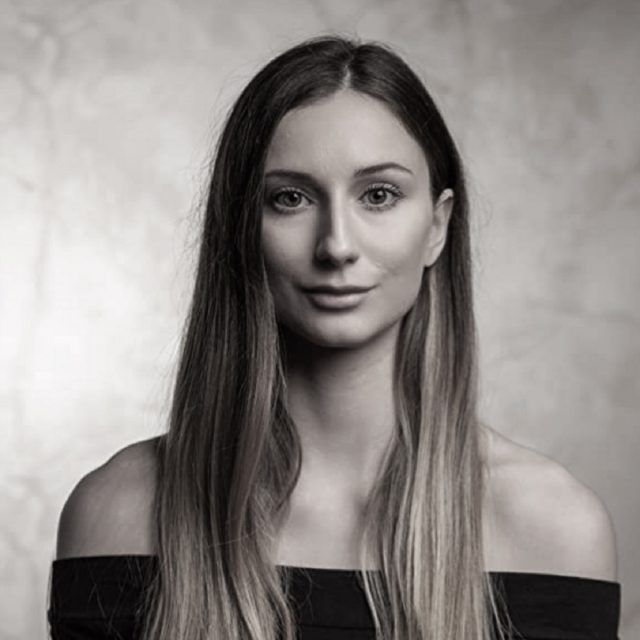 E-Crypto News:
Please, can you tell us more about your philanthropic cryptocurrency initiative?
We are a blockchain company that aims to support the many public service workers, who face ever greater financial uncertainty by enabling access to cutting edge, tailor made, decentralised, financial tools.

Our vision is to make sure that even in the face of unprecedented social, environmental and economic change, we continue to adapt and deliver innovative solutions that protect the interests of public service workers.

Blockchain technology has the potential to simplify the way that charities are managed, automating parts of the process and reducing the costs by requiring fewer intermediaries.
Related: Charity Token Pawthereum Announces Launch to bring the Blockchain to Animal Shelters
E-Crypto News:
Why donate cryptocurrencies?
Digital assets are the perfect system to bring people together. The unbanked, people who are financially struggling or those not deemed 'fit' enough by traditional fiat banks.

Here at Giving To Services we believe we can lead the way in enabling everyone to be free of the pressure of financial burden, a redistribution of wealth, to give people a fighting chance in life.

Which I'm sure you'll agree is needed more than ever right now.
E-Crypto News:
What's the appeal of donating to public services?
The last two years of the global pandemic have shown the world how vulnerable we are without those on the front line to look after us and our loved ones.

It's these very people, the genuine heroes who aren't properly rewarded financially in our opinion.

How can a truck driver be paid more than a nurse saving lives every day ?

This is why Giving to Services exists, to support those who look after us.

SVS is the world's biggest charitable cryptocurrency.

It will change lives.
Related:The Potential and the Reality of Bitcoin Charity
E-Crypto News:
What are the benefits of blockchain technology for charity operations?
Within traditional charitable organisations they often encounter barriers to success due to lack of transparency, accountability issues, and limits to the ways they can accept donations.

The use of blockchain technology to facilitate charitable contributions offers an alternative solution through decentralised and direct transactions that can be monitored by anyone, you don't have to have expensive institutional grade facilities to see the flow of funds, it's all open source for everyone to see, no matter their background.

True transparency .
E-Crypto News:
Are there any rules that govern donations in cryptocurrencies? Please, can you tell us more about them?
It depends on the region, everyone has their own framework.

From our experience, some trusts are keen to hold SVS as an investment to utilise and convert into fiat as and when they need it in the future which has its own obvious advantages, while some charities such as the one we are donating to this month prefer to exchange it into fiat straight away because of their nature of business requiring constant fiat.
Related:Megafans Distributes NFTs for Charity at DCentral
E-Crypto News:
Please, can you tell us more about the SVS token?
Giving to Services is a decentralised financial service that utilises blockchain technology to empower those working within public services.

The system is powered by an audited digital currency called SVS which is an ERC20 token.

This enables transparent financial interactions between individuals, charities, institutions and other organisations connected with the provision of public services.
E-Crypto News:
What has been the impact of public service on life in the United Kingdom?
The UK in particular is very public sector dependent.

No more so than our fantastic National Health Service.

The NHS employs 1.5million people, without them we, as a nation, would be in a very different situation, highlighted quite profoundly over this pandemic.

Every single person living in the United Kingdom has had contact with the NHS in various forms, they are quite literally the backbone of our nation and Giving to Services is here to help make a difference to them.
Related:SuperDoge is a Charitable MemeCoin…Great Idea!
E-Crypto News:
Why did you choose to focus on public services?
Historically, people have relied solely on governments to fund and empower the public services that we rely on everyday.

Unfortunately, the reality is that alternative systems are becoming increasingly needed in order to prevent the failure of essential services in many parts of the world.

Public services have been struggling under the weight of new global pressures for years.

Nowhere is this more apparent than in their pension schemes, which are often underfunded and teetering on the verge of failure.

At Giving to Services we couldn't just stand by and watch as those who work on the frontlines everyday who give everything to ensure we are healthy are taken for granted by out of date systems and neglected schemes.

We saw it as a duty to stand up and fight to change how these systems work and to improve them for the people who deserve it most.
E-Crypto News:
What role is Harry Potter Actor Oliver Phelps playing in Giving to Services?
Oliver plays a crucial role in Giving to Services, Oliver is a global ambassador of ours and uses his incredible social reach to bring awareness to all the work we are doing to help those working within the NHS and charities.
E-Crypto News:
How did you discover cryptocurrencies and their allied technologies?
How can you not discover crypto !?

It's the future.

We truly believe this.

Look at the amount of physical money being printed each year, in the UK at least that's been steadily declining year on year as online payments and contactless physical payments now far out-way fiat you can hold in your hand.

But traditional payments aren't without their issues which is where blockchain comes in. A secure, fast open ledger system that is accessible no matter your background or priviledge.

Explain digital assets to anyone like this and they'll want to be onboard.
E-Crypto News:
Please can you tell us more about staking of the SVS token?
The way that SVS generates a passive income stream for users is the method of staking. SVS has created a platform which enables users to take their SVS tokens, stake them into a specific investment basket and earn interest from the network.

The platform has done extensive research and aims to simplify the complex process of staking by offering three different staking investment baskets.
E-Crypto News:
Please, can you tell us more about your grant donation scheme?
We have a system that allows our people to suggest fantastic causes that require funds to make them happen and our own team also focus on who we can help.

It's our mission to make a difference in all aspects of those who serve.

Wether it's a neonatal unit trying to raise the required funds to finish a vital build or a staff member we can help so they don't have to stop off at a food bank on their way home after an 18 hour shift just to put food on the table of their families, we want to help as many people as we can.
Related:Crypto Charity: Scotcoin to Allocate Part of Sales to Scotland's Homeless
E-Crypto News:
Please, can you tell us more about the other products and services you have planned out?
Giving to Services, we believe do things differently.

We don't market hype on a theory that we might be able to solve a problem, we aren't saying 'hey, we are going to do this sometime in the future, come support us'.

We have built our product, the platform, it's live and people are staking (and earning fantastic rewards) every day. The plan for us is to now build on our incredible platform in the form of an app.

Accessibility for everyone.
E-Crypto News:
What is the decentralized pension pot? How will it work?
Users that stake on our platform earn a set % return, currently averaging around 23% which is fantastic.

The pension pot is fed from a small percentage of the profits people earn.

4% of people's staking profit is directed towards a secure, decentralised pension pot which is then distributed to all NHS users, every quarter. Soon we will roll this giving out globally to reach as many people as possible.
E-Crypto News:
How will cryptocurrencies change the way we look at charitable causes?
Cryptocurrencies are going to change not just how we look at charitable causes but how we look at the entire financial system.

The increased traceability and transparency with added security, ensures that all charitable donations can be easily tracked and securely moved from one account to another.

Time and time again we have seen new headlines that talk about large charities that pocket money that is meant to go towards helping those in crisis.

Cryptocurrencies directly solve this problem.
E-Crypto News:
Is there a scenario where cryptocurrencies and their allied technologies will replace regular donation systems?
When approaching this technology it is key to keep in mind that it is still in its infancy, there is still a lot of development that needs to take place in order for the technology to be trusted by large scale organisations that will eventually switch over the blockchain based donation systems fully.

With this in mind that does not mean that in the future blockchain will not be the replacement for regular donation systems as blockchain technology fundamentally ensures that all donations can be tracked which means all funds are ensured to go to the right places.
E-Crypto News:
How do you think cryptocurrencies and their allied technologies will change the world?
Cryptocurrencies are already changing the world.

From balance sheets in boardrooms to the auction of digital pieces of art, crypto is everywhere.

And while knowledge about blockchain may have almost reached mainstream, it's now not uncommon to find a bitcoin ATM at the bar.

What is still emerging is how much blockchain and cryptocurrencies are going to change the world we currently live in. Already, crypto has been adopted as legal tender in El Salvador, which has caused many questions around how global economies are shifting towards decentralised banking.

There is no limit to how cryptocurrencies can change the world, I think they will change the world in every aspect of our lives, the main question is how long will it take for this emerging technology to move into the mainstream.
Related:Bitcoin and Entrepreneurial Philanthropy: A Q&A With Paxful CEO Ray Youssef
E-Crypto News:
What are your charitable plans for Christmas?
LOTS !

We are giving away Amazon gift cards, Giving to Services hoodies, a large charity donation, SVS, fiat, even driving lessons to a family in need.
E-Crypto News: 
Do you have any other cryptocurrency projects you are involved with? Please, can you tell us more about them?
Now that would be telling!

There are a few interesting projects we are talking to and corporations outside blockchain who can see the technology within our platform (built by ourselves) and the impact it could have for their users too.
Related:World of Waves '$WOW' CEO Sami Touzani Makes the Case for Charitable Cryptos
E-Crypto News:
Where do you see Giving to Services in the next decade?
To be making a difference to those who serve globally.

We're starting in the UK but we will be thanking everyone for their service and making a difference where it's needed.

You are after all, your actions.