Jack Dorsey's exit from Twitter has generated a lot of news from just about everyone. Many think this is the beginning of the end for the micro-blogging site while others think its a welcome development. The event caught our attention so we reached out to Jill Wilson, who is the Chief Marketing Officer of Esquire digital for insights. Here's how the interview went.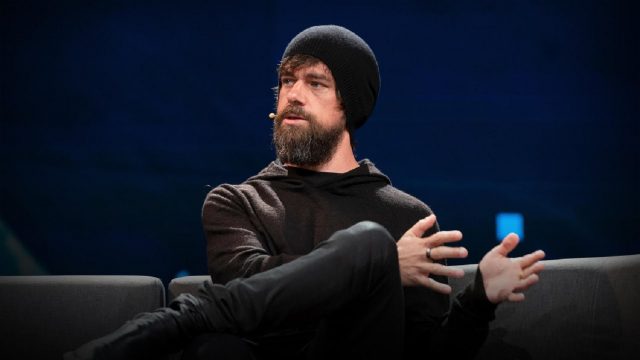 E-Crypto News:
What do you think propelled Jack to step down as Twitter's CEO?
It's speculative but many believe Jack's interest in Crypto and his criticism for straddling two CEO positions with Twitter and Square would tip him over to the side of focusing on a payment processing platform (Square) versus a news/ thought forum.
I mean if you look at his Twitter handle, he has #bitcoin in his bio, so it's pretty clear where he sees growth.
Related:Twitter To Shut Down Periscope In March 2021
E-Crypto News:
Does this mean he is leaving Twitter entirely? Or is still staying on the sidelines?
I believe he will stay on the sidelines. Parag was former CTO and Jack's right-hand man when Twitter saw a bump in growth around 2017-2018.

His respect for Parag runs "bone-deep" he's said, so I'm sure there will be communication.
E-Crypto News:
What are the implications of Jack's leaving? Are we going to still have the same Twitter culture? Or are things going to change?
Probably for a Twitter employee to say, but I'd say No, a CEO truly sets the tone for a company, and seeing that Jack was so eccentric I'm sure it will change, for better or for worse.
E-Crypto News:
How will things change at Twitter?
I've been informed policies will be remaining the same through 2022, that we can expect the same policies in place that were upheld in 2021, however there may be minor changes: As of today (11-30-21) there's been a policy change regarding uploading images of people without consent, now allowing individuals to request takedowns of pictures or videos featuring them, intending to prevent harassment or invasions of privacy.

In my opinion, this is a move by Twitter to cover themselves in any legal way for facilitating harassment.
E-Crypto News:
What factors do you think contributed to Twitter's stagnancy?
Twitter has always had a tough time monetizing.

It's user growth and stock price have been relatively stagnant, especially when you compare it to Jack's other company, Square (SQ.)

Getting the everyday user on board has been a challenge- it's growth has been roughly stunted since 2019 at around 300 million users a day I believe, compared to Facebook's nearly 3 billion per day.

You're competing with TikTok, IG Reels, flashy, shiny new platform offerings and Twitter has never really found an identity with the everyday user.

The screentime is also lower (because it's quick) so users are in-and-out, and when you compare that to a YouTube/ TikTok binge it's not as appealing.

I'm surprised Twitter has created more content- especially in the news genre- I think it could benefit from it.
Related: Twitter CEO Promotes Bitcoin, Iran Goes Full Crypto, and Binance Adds Credit Cards: This Week in Crypto
E-Crypto News:
Will Parag Agrawal be able to turn the tide around in terms of user growth?  
Time will tell. Apparently, he did fuel the growth a couple of years ago so he has a good track record. And his focus being one company, of course, is sure to benefit.
E-Crypto News:
What do you think will happen to Square's growth now that Jack has more time on his hands?
I see Square as having major growth potential.

In the age of cryptocurrency, a market that is 6x larger than it was a year ago, it will be a no-brainer that SQ will get into the space to make crypto payment processing easier for the everyday SMB owner.
E-Crypto News:
What policies do you think Parag will change on Twitter?
I don't think he will to be honest. He seems aligned with Jack from everything I've learned.
E-Crypto News:
What do you think is coming next for Twitter?
They've tried to get into the payment-processing market by assembling crypto teams, etc… but it will be an uphill battle for adoption of this idea i believe.

I don't think the general public will think of Twitter as the "Go-To" in this realm, so we'll see where that idea goes. I think they have a huge opportunity in the news media.
Related: Twitter is finally working on search for DMs
E-Crypto News: 
What goals do you think Parag will set for Twitter's growth?
I'm sure they will be going after marketshare with TikTok's, SNAP new Spotlight, IG Reels etc.
E-Crypto News:
Will Twitter become a part of the Metaverse?
I wouldn't be surprised.
E-Crypto News:
What do you think will happen to "cryptotwitter" now that Jack is gone?
I'm not sure it will have the same passion behind it.
E-Crypto News:
Do you think Mark Zuckerberg will also step down from Meta?
No I don't. Everything I've seen lights him up with Meta. It would be very strange and suspicious if he did.
E-Crypto News:
How can misinformation and bots on Twitter be countered?
I think being more transparent with the users on policies and WHY things are being labeled misinformation would create more trust.
E-Crypto News:
Are we going to see Twitter's continued influence on political movements? Or is it the dawn of a new day for Twitter? What are your thoughts on this?
I'm not sure of Parag's political position but it was very clear what Jack's were. Twitter has an enormous responsibility.
E-Crypto News:
What challenges do you think Parag will face?
Growth and monetization. Appeal to the everyday user as to what value the platform can offer.
E-Crypto News:
How can Twitter onboard Gen Z who are more interested in platforms like TikTok and Instagram?
Visual-based platforms, combined with music, filters, and all the bells and whistles, will clearly attract a younger audience then the quick, yet most the time far wittier quips read on Twitter.
E-Crypto News:
Going forward, should Twitter consider an outright buyout or replacing its management team entirely?
Frankly I'm surprised this hasn't happened already. Especially in the day and age of world-wide media platforms.
E-Crypto News:
Do you think Twitter will be as influential as it has been in the next decade? Please,  can you tell us the reasons for your answer?
Unless it finds a way to incorporate other platforms in a more seamless way, and becomes more about the user than the celebrity, I'd say no it will not be as influential.

The "Every" person is the new "celebrity"… social media platforms are birthing social stars that have a larger following than the procured celebrities "given" to us via Hollywood.

It's listening to the every-person and having algorithms support that instead of force-feeding celebrity or being talked at by the same celebrities we just saw on TV.

I think that will bore the next generation.