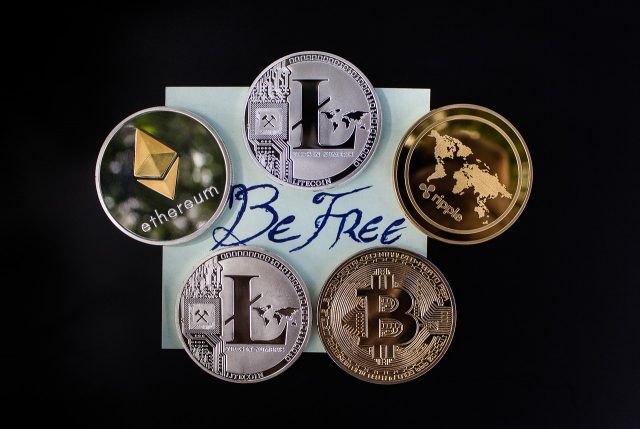 The cryptocurrency market is undeniably a product of Bitcoin's success; however, since Bitcoin completed its first transaction in 2009, thousands of other cryptocurrencies have been created. These other coins are collectively known as Altcoins. The name "Altcoin" is a portmanteau of "alternative" and "coin," which signifies that they are cryptocurrency alternatives to Bitcoin.
There are over 14,000 altcoins, as of November 2021, with more being created regularly. Investing in altcoins may seem like a risky endeavor because some coins are merely viral social media memes; however, it can also be very lucrative if you find one with a solid project behind it.
For instance, Ethereum, the most established altcoin and the second-largest cryptocurrency by market capitalization, is a blockchain whose focus is on building a secure, decentralized environment to host applications of all types. If you invested in Ethereum a year ago, you would have gotten more than 1000% ROI today, which is more than three times higher than the return you would have gotten from Bitcoin if you invested at the same time.
The key to a successful altcoin investment is finding a coin that has a promising project. Since there are many thousands of altcoins, pinpointing the next big project is like finding a needle in a haystack. Having done our due diligence, we will review six altcoin projects with promising futures and explain why you may want to add them to your portfolio now.
Solana (SOL)
Solana is a fast blockchain that many see as a potential alternative to Ethereum. The blockchain was specially designed for hosting decentralized applications, similar to Ethereum. However, Solana is a big deal because it uses the Proof of History (PoH) consensus mechanism, making it faster and more environmentally friendly than similar blockchains using the Proof of Work (PoW) consensus mechanism.
Solana can process around 50,000 transactions per second (TPS) compared to Ethereum's 15 TPS. Currently, there are over 350 projects in Solana's ecosystem, including decentralized finance (DeFi) applications, non-fungible token (NFT) projects, gaming apps, and others.
Telcoin (TEL)
Telcoin is building a mobile remittance platform that leverages blockchain technology and telecom infrastructure to enable users to send money instantly anywhere in the world.
Telcoin has the edge over other decentralized payment systems because it aligns with the telecom industry. The world bank estimates nearly 6 billion mobile phones are in operation, but only 1.2 billion bank accounts. Telcoin taps into a large existing customer base by partnering with the mobile telecom industry to provide cryptocurrency-backed mobile payment solutions, making it poised to experience tremendous growth in the future.
In June 2021, Telcoin launched the Telcoin V3, an update to its platform that introduced two user-owned financial products: the Send Money Smarter (SMS) Network and the TELxchange. With increased utility, expansion plans, and more partnerships, the demand for the TEL token is expected to keep growing.
Polkadot (DOT)
Polkadot took the cryptocurrency market by storm with its launch in 2016 and has shown no signs of slowing down any time soon; instead, it is poised to grow a lot more in the future.
Polkadot is a multi-chain application platform that tackles one of the most pressing issues facing the blockchain sector, interoperability. Most blockchains function with little to no way of leveraging the data on other networks.
Polkadot addresses this issue by allowing developers to build blockchains (known as "parachains") on top of its network. These blockchains can interact between themselves in a trust-minimized way, thus creating an interconnected internet of blockchains. Many crypto analysts dub Polkadot the "Ethereum killer" because both platforms aim to be the major platform for smart contracts.
Decentraland (MANA)
Decentraland is a metaverse built on top of the Ethereum blockchain, allowing users to purchase a virtual piece of land to build and design digital assets.
For instance, a user can purchase a plot of land to show off their non-fungible tokens (NFTs), hoping to attract other users to buy them. Decentraland uses blockchain technology to recreate a free-market economy based in the virtual space, allowing users to create, inhabit, and earn VR assets.
Aside from offering tradable real estate, it also offers users a variety of events, including launch parties, casino nights, virtual gallery launches, and more. MANA is the coin that powers the Decentraland ecosystem, and users use the token to purchase virtual plots of land and other in-world goods and services.
Render Token (RNDR)
The Render Token brings Graphics Processing Unit (GPU) rendering services to the blockchain. The network aims to connect studios, artists, developers, and content creators who need GPU computational power with partners willing to rent out their GPU capabilities.
Essentially, the Render Token platform allows anyone with idle GPU power to rent it out to users who need to perform rendering jobs. Over the last decade, the digital creation market experienced immense growth, creating a growing demand for processing power. Typically, when studios or artists are not rendering their work, their GPUs remain idle. The Render Token puts idle GPUs to good use.
Currency Of The Internet (COTI)
COTI is working to build a decentralized payments network that facilitates efficient global commerce. COTI combines blockchain technology with traditional payment solutions to build an instant, trust-driven, and cost-effective decentralized payment ecosystem that enables businesses and governments to issue their coins.
Its blockchain uses the Directed Acyclic Graph (DAG) data structure, which allows it to process over 10,000 transactions per second. In 2021, COTI announced a series of partnerships, including partnerships with Cardano, CardWallet, OccamFi, SundaeSwap Labs, and Simplex.
On November 2nd, 2021, they upgraded their network to Mainnet 2.0, adding new features and increasing scalability. COTI developers have announced that an upgrade to Mainnet 3.0 will happen "roughly a year from now," reinforcing the fact that the project still has a lot to deliver.
Author's BIO: Lori Wade is a journalist from Louisville. She is a content writer who has experience in finance. Lori is currently engaged in growing awareness around personal finance and investment. You can find her on LinkedIn. Hope you appreciate Lori's useful insights!