The recent fall out from the inefficient disbursement of the PPP funds caused quite a stir. So much so that much of the funds ended up in the hands of bigger businesses rather than smaller enterprises.
E-Crypto News spoke to Voyager Digital CEO Steve Ehrlich about the advantages of blockchain technology in terms of transparency. He also covered other critical issues as well. Here is what he had to say.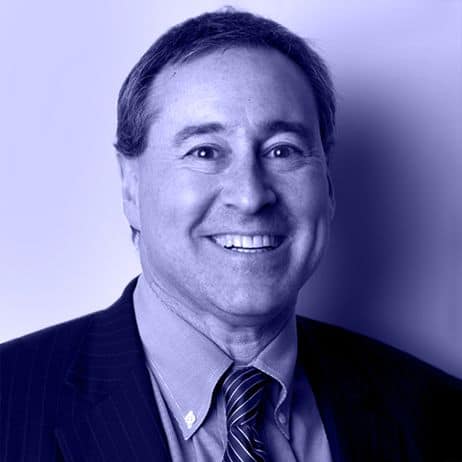 Steve Ehrlich CEO of Voyager Digital
About CEO and Co-founder Steve Ehrlich:
Over 25 years of experience in capital markets, starting his career at TIR Securities, an institutional brokerage that was sold to E*TRADE Financial.
Former CEO of E*Trade Professional Trading, which later became LightSpeed Financial. Under Mr. Ehrlich's lead, Lightspeed Financial became the third-largest brokerage in the United States and executed an average of 450,000 trades per day by 2009.
Current CEO and Co-Founder of Voyager Digital; co-Founded with Oscar Salazar, one of the co-founders and first investors in Uber.
About Voyager Digital:
Voyager Digital is a public, licensed crypto-asset broker that provides retail and institutional investors with a turnkey solution to trade crypto assets.
Voyager offers customers commission-free trading and safe custody on over 30 popular crypto-assets.
They trade 3% on Bitcoin and 5% on Ethos, constantly announcing a partnership to create a best-in-class digital currency brokerage and app.
The company recently announced that it has listed three new Stablecoins on its platform, Tether (USDT) and USD Coin (USDC), who are the founding members of Circle and CoinBase, and True USD (TUSD).
1. What are the lapses of the current monetary system in the disbursement of PPP funds?
The proposed plan to distribute stipends immediately raised red flags. For starters, millions of Americans don't have bank accounts and therefore fall into the group that will receive their checks in the mail, which could take several weeks.
The delay poses a threat to Americans hit hardest by the coronavirus fallout, who needs financial support immediately.
Hopefully one of the silver linings of this crisis will be the further digitization of our economy and monetary system. If the infrastructure to distribute a digitized dollar existed, Americans could receive their funds securely and near-instantly without having to leave their homes.
2. How can blockchain technology ensure transparency in such situations?
Blockchain technology can track on a public ledger where the money is going and how long it will take to securely arrive at the correct destination. As small businesses waited for loans that never came, large corporations received millions of dollars.
With blockchain technology, people could see who received the loans, which banks sent them, and when they received them, bringing to light any favoritism to preferred clients from financial institutions.
3. In your opinion did the PPP funds fulfill their purpose?
The Senate approved the second round of PPP funds on Thursday with stipulations set in place to ensure small businesses receive the funding. In the first round, the large banks directed funds to large businesses, instead of the small businesses those funds were intended for. Let's see if those provisions work.
4. Do you believe that the US Government should give businesses free money?
Yes, in my opinion, I believe the US Federal government should bail out businesses as a way to help reboot the economy under special circumstances.
In instances where the economy is failing and people are losing their jobs, the fund's businesses receive from the government will ensure continued employment and thus the time shortening the length of time the economy will need to bounce back.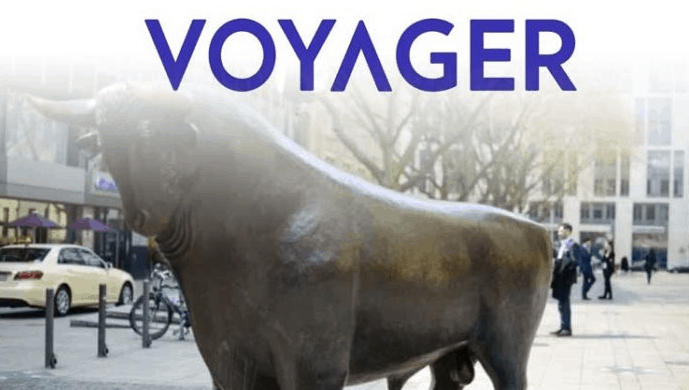 Once the economy bounces back, the stock markets will be up, thus giving businesses big or small the opportunity to become cash-flow positive.
5. How can the government ensure that Small businesses get the required funds?
While over 1.6 million businesses were approved for the first round of PPP loans, we see the disparity between how many of the larger corporations have been granted the loans in comparison to the smaller companies.
The government should put a set cap on how many small, medium, and large businesses they will allot funds to. This way, the playing field is even and the opportunity is open to all.
6. What should be the role of the big banks at this time?
Big banks should be more relaxed on their lending criteria, making it easier for businesses to access capital.
7. In our opinion, do you think that there is a shift in focus by the US Federal Government from the small business owner to big business that has many subsidiaries?
I think most members of Congress honestly had the welfare of small businesses in mind when crafting the initial PPP legislation, but the guidelines were not stringent enough to protect small businesses.
Now that it has been revealed that larger businesses were able to access these funds with the assistance of the big banks, Congress has placed additional constraints on the funds passed yesterday so that they flow to the businesses in real need.
But I do want to note that there are plenty of large businesses that have subsidiaries in as dire of a position as small independent businesses. These subsidiaries employ Americans that can lose their jobs just as employees of small businesses.
It's also important to factor in the publicly traded companies with under 500 employees which may not be considered small, yet also need capital to survive.
The new rules set in place by the federal government place a lot of emphasis on determining needs in order to accommodate more businesses during this financial crisis. However, I believe in the good of people that they will do the right thing, in the end, regardless of the rules.
The real question we have to ask ourselves is should these subsidiaries be denied access to PPP funds? It's wrong to believe that parent companies have endless cash to prop up subsidiaries, and subsidiaries do fold. My answer is yes.
8. Is such a shift good or bad? Why?
In a perfect world, every struggling business would get the stimulus they need, but the world is not perfect. I do believe small businesses and struggling subsidiaries who apply for stimulus at the sub-level should both have access to the funds they need to get through this crisis.
9. Do you think that there will be another stimulus round?
I'm pretty sure we'll see a few more stimulus rounds. Thursday, lawmakers passed a bill for the second round of stimulus funds worth about $480 billion with a portion of the funds reserved for businesses that don't have an existing relationship with big banks.
The government seems to be improving on each prior stimulus round and addressing businesses or sectors that had previously been left out.
10. In your opinion, will the stimulus round work?
The reservation of funds for small businesses, hospitals, and testing is a step in the right direction, but we are nowhere near out of the woods.
It is important with each stimulus round going forward, that the federal government try to be inclusive of as many facets and participants of our economy in order to ensure a balanced economic recovery.