TripCandy has gained popularity in the crypto and blockchain worlds in recent months. The accommodations booking platform is designed to offer significant discounts and cashback rewards in the form of blockchain tokens, CANDY. Its unique tokenomics offers $CANDY token holders dividends, enabling users to grow their tokens over time.
Founder and CEO at TripCandy, Jeremy Foo spared some of his time to explain to us about how the platform operates and where he wants to steer the company into the future.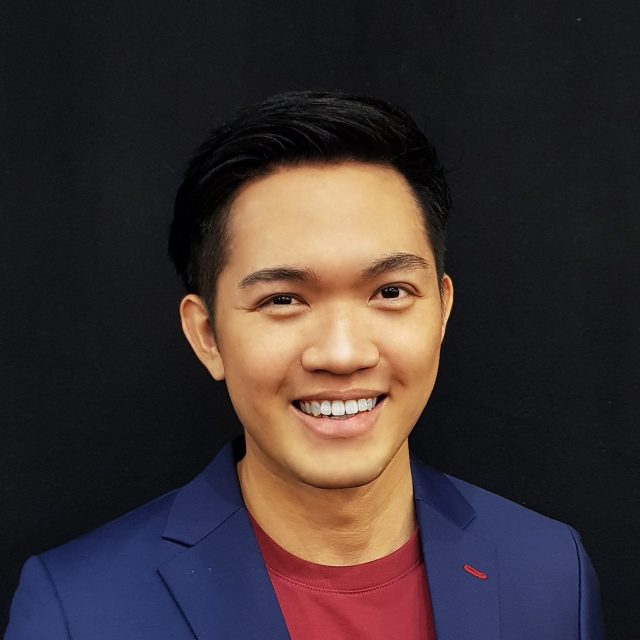 About Jeremy Foo
Jeremy Foo is the founder and CEO of TripyCandy. He aims to change the world through innovation and innovation. Born dyslexic, he struggled throughout in an education system that is not designed for people like him. these challenges pushed him to become a strong supporter for people with learning difficulties. Foo left his dream trading job and tried his hand in entrepreneurship since he believes that it is the best way to inspire and leave a significant impact on others.
At just 24 years old, Jeremy Foo joined one of Singapore and Australia's biggest prop trading companies, and has achieved milestones, awarded Top Derivative Trader and Fastest Growth Trader. His expertise and experience in finance coupled with his entrepreneurial drive enabled him to manage a wide range of businesses, both in the local and overseas markets.
E-Crypto News: What types of hotels does TripCandy partner with?
TripCandy partners with top accommodation partners such as Booking.com, Agoda, and Expedia to provide over 1.5million hotel selections worldwide.

Related: TripCandy launches Its Cashback Platform to help Travelers
E-Crypto News: Is there a limit on the amount of Cashback that you offer?
There is no limit to how much Cashback or "CANDYback" that we offer and during special promotions or occasions, we can go as high as 30% CANDYback.
E-Crypto News: Does TripCandy plan to invest in other sectors apart from travel?
TripCandy aims to cover areas close to the travel sector as well. This is in order to improve the use case of CANDY token and make traveling, as a whole, for our customers and investors a lot easier.
This includes payment methods, food deliveries, rental and activities, and much more.
E-Crypto News: Do you plan to reduce the amount of sell tax for users who want to send $CANDY into and out of Probit?
Currently, our sell and transfer tax is at 10%.
However, when we aim to launch our platform in the first quarter of 2022 and start allowing CANDY as payment, we will be reducing the sell and transfer tax to 3%.

We want to provide and improve liquidity in the market to facilitate more trading activities between exchanges and improve the adoption of CANDY. 
E-Crypto News: Will you offer cashback in other cryptocurrencies in the future?
As of now, we have no plans to offer cashback in other cryptocurrencies besides CANDY token.
We are focused on our long-term vision to make CANDY a valuable token through our buyback program and multiple use cases. In order to achieve that goal, we want to avoid diluting the value of our token by offering other cryptocurrencies.
Likewise, it gives trust to our current CANDY investors and ensures that we are focused on bringing greater value to their CANDY investments in the long term.
E-Crypto News: Can I use your tokens to pay for real-life commodities like coffee or pizza?
Yes, eventually you can! We are working towards multiple use cases and that is one of our end goals.
We believe that anyone should be able to travel anywhere around the world and still use CANDY to pay for any goods and services.
E-Crypto News: Are you planning to create other wallets apart from the huge one on BSCScan?
We have taken a look at bridging into other networks and even at building our own network/coin. 
The plan varies based on the growth of the project but our goal remains the same which is to make our CANDY as accessible to as many networks/wallets as possible for easy adoption and keeping fees as cheap as possible.

Related: New Foundation to Focus on Crypto Wallet Interoperability
E-Crypto News: Are you going to introduce a burn mechanism for TripCandy in the future?
For a utility token, we want to avoid burning CANDY unnecessarily as it actually provides no real impact other than temporarily inflated value through the perception of an increase of price from the reduction of token supply. What we believe in is to focus on providing more use cases which bring in quantifiable reasoning why the value of CANDY will rise over time.
E-Crypto News: How much do I need to spend to get the $CANDY cashbacks?
There is no minimum spending to start CANDYback. 

Related: T-Mobile will give Apple Card owners higher in-store cashback
E-Crypto News: What measures have you currently implemented to curb inflation cases that may arise?
There is a low tax applied for transferring, buying, and selling for trading purposes, with the exception of payment, is there to help increase the liquidity pool across the board of exchanges that we will be entering. This allows us to slowly and surely stabilize pricing for our CANDY.
Likewise, our tokenomic structure limits us to a fixed 1 billion supply of CANDY so we can't print or mint more tokens that could potentially devalue our CANDY.