Bonuses, privileges, and royalties have been at the core of eSports ecosystems for a while.
We all know the various problems of centralized technologies.
Security, speed, and more.
Blockchain-based eSports ecosystems have created a new paradigm where functionality and utility have been enhanced beyond measure, giving players, fans, and even sponsors unique
opportunities and benefits that never existed before.
We reached out to Tom Fairey, who is the CEO at Stakester to explore the new world of blockchain-based eSports ecosystems.
And considering the fact that eSports have gone mainstream, it is definitely one way that the adoption of cryptocurrencies and their underlying technologies will occur seamlessly.
Stakester NFTs will first get minted on their website before secondary sales  on OpenSea.
Talks about value!
Tom was kind enough to explain some of the complicated components of the eSports universe.
Who knew?
Right?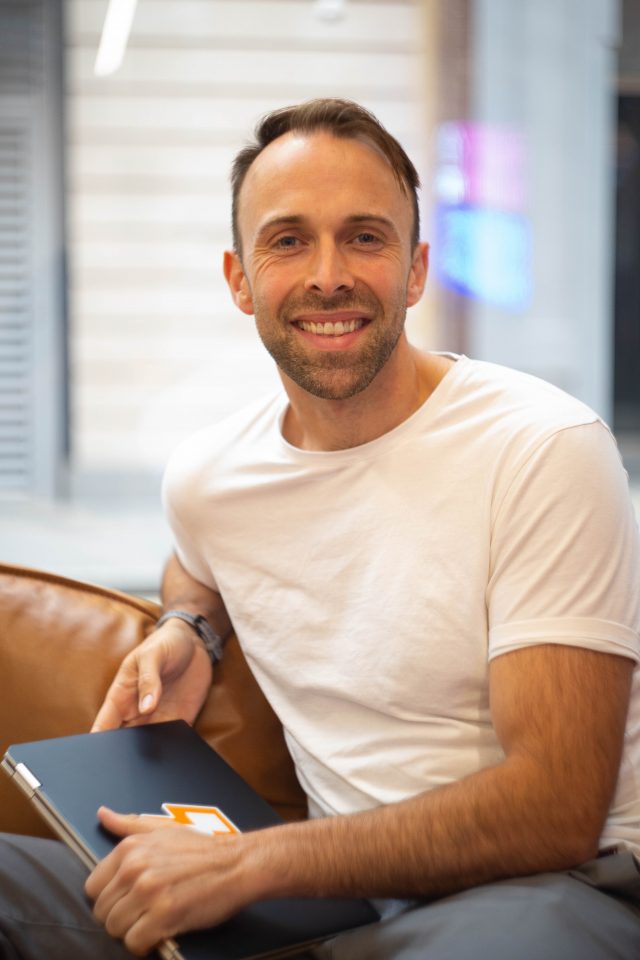 E-Crypto News:
Please, can you tell us about your NFT "VIP Cheat Codes" collection?
First, I'd like to share a little bit about Stakester.

Stakester is an entertainment app that matches gamers who want to play like-minded opponents for money and prizes.

Since its launch in 2020, Stakester has raised $6M, so far, and is growing at an incredibly fast pace.

We currently have 100,000 members across 31 countries! VIP Cheat Codes represents the next step in offering heightened experiences to our users.

Just like the real life cheat codes included in the artwork, these NFT passes make your favourite games even more fun. So how does it work?

There are two tiers of the NFT pass: VIP Cheat Codes and Legendary VIP Cheat Codes. VIP Cheat Codes allow users to play for higher amounts of cash, up to $1,000, and win exclusive prizes.

Users can also customise their profiles to highlight that they're a Stakester VIP, gain access to VIP arenas and chat, exclusive mobile competitions, advanced notification of future NFT drops, and more.

Legendary Codes give users all of those benefits, plus the 50% Royalty Share. Holders of VIP Legendary Codes will be able to access their royalty share through our forthcoming crypto app.

Legendary Codes provide users with higher deposit and withdrawal limits and priority access to live events. These NFTs are much more rare; there will be 220 in the first mint with more to follow.

For the artwork, we worked to develop something that called attention to well-loved games.

Cheat codes brought a whole new dimension to games we knew like the back of our hand  – and we hope that these NFT passes will do the same.

Each pass includes a unique, genuine cheat code from a nostalgic game.
Related: Why Blockchain Technology is the Future of Gaming
E-Crypto News:
How will this enable users to buy into Stakester?
As the company grows, the value of these NFT passes is only going to go up.

The more users we have, the more users will desire the VIP status that comes with holding one of these NFTs.

With exciting, big plans for growth in the pipeline, this is another way that users can capitalise on that.
E-Crypto News:
Please, can you tell us about Stakester's growth?
Stakester has seen tremendous growth!

In 2021, we grew by 6,000%.

Stakester also tripled its staff during the Covid-19 pandemic.
E-Crypto News:
What are the benefits of an Esports NFT to gamers?
We're all about adding an extra dimension to your favourite games: playing for money and prizes just ups the ante and increases the excitement.

With this NFT pass, we're allowing gamers to enhance their experience even further. It's about increasing your enjoyment and making it more interesting.
Related: Blockchain Gaming Is Revolutionizing The Mobile Gaming World
E-Crypto News:
Please, can you tell us about the royalty payments?
Every time a Stakester VIP Cheat Code is sold on the secondary market, 6% of royalties will be taken from the sale. 50% of those royalties will go to Legendary Cheat Code holders – and will be accessible through our forthcoming crypto app.
E-Crypto News:
Do you have any plans to include other blockchains outside of Ethereum?
Not at this time.
We investigated several and were seriously considering Solana, but Ethereum is just the most stable and reliable and we believe it has the best future.
E-Crypto News:
Can NFT holders buy and sell their assets on marketplaces like OpenSea?
Yes, they will be available on OpenSea.
E-Crypto News:
AS NFTs continue to grow in popularity, are we going to see an explosion in NFT use-cases?
Yes, absolutely.

There's been a bit of a backlash against NFTs in the gaming space, because so many projects are seen as trying to cash in on beloved IP.

But, there's a real opportunity to provide utility for players and that's what we're interested in.

As more companies figure that out I think you'll see a lot more projects like ours – just probably not as exciting!
Related: NFTs Are on the Rise. Will the Fall Follow?
E-Crypto News:
How can Esports gaming experiences be intensified?
Obviously competing at a professional level is about as intense as it gets, but that just isn't accessible – or even desirable – for most players.

We believe the best way to offer that to everyone is to facilitate making it interesting and playing with something on the line.

We want to be able to offer that intensified, heightened experience to players at all levels.

It's about testing your skills and coming out victorious on the other side – nothing beats that feeling.
E-Crypto News:
What is the relationship between Esports and Web3 technologies?
There's a natural synergy there: Gaming has become so ubiquitous and so much of it happens online that the metaverse represents a huge opportunity.

We all dreamed of immersive VR games when we were kids and the metaverse makes that a genuine possibility.

We're still in the infancy of the metaverse, so we expect to see a wide range of projects offering all sorts of experiences to gamers. It's up to them to decide which ones they want to engage with.
E-Crypto News:
How did Esports become part of the mainstream?
Like any technology, I think it became accessible enough for more casual users to enjoy.

There used to be a stigma around playing games, but the reality is it's super fun!

Once it became easy and affordable enough for lots of people to play, it was always going to take over the world.

Esports adds a competitive and social dimension to gaming: You can compete with people and share your achievements with them.

This is why we play games – why we play sports and compete in any way – in the first place.

To share in that experience.
E-Crypto News:
What are the benefits of encouraging competitive activities?
I'm one of the most annoyingly competitive people alive so I'm probably not the best to ask!

Obviously competition allows you to learn new skills and to test them against better players to improve.

It teaches you how to win – and really importantly how to lose and come back stronger!

My background is in rugby and karate so I know all about that!
E-Crypto News:
Do you guys at Stakester have any plans to launch a metaverse?
We don't have plans to launch our own metaverse at the moment, but we are discussing partnerships with games on the blockchain to run competitions that only VIP holders can enter.
E-Crypto News:
How has Esports become commercially viable?
Anything with an audience that size and stars with that kind of profile is going to be commercially viable – you can compare it directly to real life sports.

Additionally, streamers and content creators have a unique ability to use streaming and social media to form a direct relationship with fans.

It was only a matter of time before huge brands wanted to get involved.
E-Crypto News:
Please, can you tell us about the Stakester crypto app?
Stakester allows users to play for fiat currency.

We are working on a version where users can play for crypto, which will allow Stakester to move into territories we can't cover with fiat currency.
E-Crypto News:
How is the ongoing Genesis pre-sale event?
It's in full swing! Now's really the time to get involved as the whitelist places are filling up fast: If you want to get your hands on one, we're running a competition at the moment.

We've got a handy graphic that explains how you can get in!
E-Crypto News:
What are Stakester's plans for the summer?
The public sale is on the 19th May and then we'll be putting the roadmap into action!

That means verifying holders on the current app, developing the crypto app and putting the fusing process into action: That will allow holders of VIP Cheat Code passes to fuse three of the same codes together and create a Legendary pass, with access to the royalty share.

We'll be busy!
E-Crypto News:
Can you tell us about the diversity of Stakester's membership?
Like I said, everyone plays games so our user base comprises all types of people from all over the world.

On the console side, our three biggest games are FIFA, Call of Duty and Rocket League – so the demographics reflect those who play those titles the most.

On the mobile side, it's incredibly broad – everyone plays mobile games so all kinds of people want to play them for money and prizes.
E-Crypto News:
How did the pandemic affect Stakester's growth?
We saw a real explosion during the pandemic.

Obviously everyone was stuck indoors so people had a lot more time to play games!

Lots of them discovered us organically, which really reflected the desire people have to get more out of their favourite titles.

What was interesting was that after the pandemic, we continued to grow: Once people discovered Stakester, the ability to go back outside didn't put them off.
E-Crypto News:
How will the rarity of gaming NFTs affect their value?
The great thing about using the cheat codes is that they all have an inherent value to them.

Some will be naturally rarer than others due to how popular the game is, such as the GTA ones, for example.

However, you may have your own experiences with a certain game that draws you to one over another.
Related:How NOT to Store NFTs