As 21st-century technologies open up Africa to the world, Tingo aims to ensure that the rural farming communities are not left behind. The firm is working to become the leading agri-fintech player in Africa by transforming these communities to link via its proprietary platform enabling them to meet all their needs.
From agronomy and inputs to off-take and marketplace, all of them are covered by the company which also aims to deliver sustainable income in an impactful manner. Tingo's vision is to set up entirely digitally inclusive ecosystems that boost financial inclusion and provide disruptive micro-finance solutions. In turn, it will empower societies, create social upliftment in the rural communities on the African continent, and open international opportunities.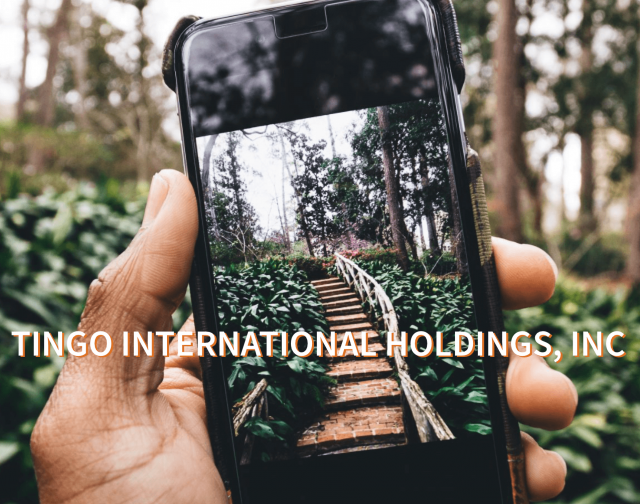 The agri-fintech company is convinced that a well-connected world will assist in contributing to a better global society. Tingo focuses on financial services, telecoms, fintech, and agritech. Its main aim is to offer a best-in-class client experience, underpin the domestic economies of the host nations, and support technological and financial inclusion to eliminate poverty premium.
Through all that, Tingo believes that it will deliver massive returns to the shareholders while simultaneously investing in the long-term future of the firm and its associates. In the past, most people have wondered whether the African continent will play a role in the future of financial technology worldwide.
But, with the entry of fintech firms like Tingo, it is clear that Africa holds great potential far beyond anything that has been seen recently.
Currently, global climate change is challenging sustainable production and food security. Tingo's method of operation and market execution offers opportunities for Africa to become a focal point to solve various issues, like gender equality, poverty alleviation, food security, and financial inclusion.
The use of smart contracts and DeFi-based coins will eventually disrupt microfinance. That is expected to provide agri-communities access to capital markets-driven digital finance solutions. This access will make the communities more competitive and economically sustainable. Thus, it will strike a perfect balance of returns between Tingo as the service partner and digital asset providers.
This innovation is expected to deliver considerable access to the required finance at 'Grassroot' levels, delivering some tangible social upliftment and significant GDP growth in the African markets that are served by Tingo.
Tingo Mobile is Nigeria's leading technology and device-as-a-service platform with at least nine million subscribers. It strives to accelerate digital commerce mostly in the nation's agritech and fintech verticals.
So far, the firm helps the farmers acquire mobile phones via a unique leasing plan, linking them to data and mobile networks via its virtual mobile network. Moreover, Tingo links farmers to viable markets, resources and services through Nwassa, it's digital agritech marketplace that launched in 2020.
Recently, the firm launched a beta version of TingoPay a B2C and B2B fintech app that aims to offer financial services to users in and out of the agriculture value chain. Payment processing, mobile wallets, access to specialist lenders, pension products, and insurers are some of the services offered by the fintech app.
Agritech seems to be providing solutions for farmers throughout the world. For instance, the Western Australia government invested AU$1 million in broadband for the Ord River Irrigation Area and the Kununurra under its Digital Farm Grants.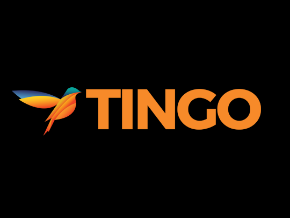 Tingo said that it will soon introduce its innovative blockchain-based solution to the market for use of digital stable coins. These stablecoins will empower seamless trade across borders around Africa.
The firm's market-proven model in Nigeria is its integral foundation, allowing Tingo to provide the same service model throughout Africa to become Africa's biggest agri-fintech business that is supported via smartphone technology.
Notably, the African Continental Free Trade (ACFT) plan will act as an integrated infrastructure to prepare the firm to take up the leading position in intra-Africa trading for trade flows across the continent in the medium term. It will eventually be executed into tangible activity.
The company is perfectly positioned to readily transform the targets of the ACFT into reality when it gets implemented eventually by the African Union and the different African nations that are yet to sign up.
In 2020, Tingo posted cumulative revenue of $594 million, with $212 million EBITDA. By December 31, 2020, Tingo had 9,344,000 subscribers and the firm believes that these numbers will grow as it expands its services across the continent and natural progression of operations in Nigeria.
Tingo Core Businesses
Mobile Voice and Data Service – Tingo offers its users voice and data services via a mobile virtual network, enabling clients to communicate efficiently inside and outside the agricultural network.
TingoPay – the company has been a dominant player in the B2B fintech space since the launch of the Nwassa platform. After operating Nwassa for several months, Tingo joined the fintech B2C vertical to grow its B2B offering to a wider market away from agriculture.
Mobile Phone Leasing – Tingo has distributed nearly 30 million mobile handsets since 2014. It will continue to replace the gadgets of the installed client base after every three years. Tingo Mobile offers the best and most trendy handsets at affordable prices letting users spread payments over 36 months.
Nwassa Marketplace Platform – this agritech platform offers Africa's farmers access to global markets to secure competitive pricing for their crops. Nwassa processes 500,000 daily transactions with a value of at least $8 million. Some trusted partners can help the agricultural cooperatives and small-scale farmers with warehousing, packaging, dry and wet cargo logistics, and updated data from the global agricultural industry.
Tingo gives its clients digital wallet services enabling them to monitor cash in real-time, send and receive domestic payments, and store money securely. The firm also gives access to many other services like virtual airtime top-up, alternative lending solutions, utility bill payment, and insurance services.
TingoPay is currently in its beta phase and will launch later in 2021 with a major marketing campaign. The platform offers pension payments, Tingo Wallet top-up, QR code payment services, peer-to-peer payments, and utility payments.
Market Opportunity
By population, Africa is the second-biggest and it is youngest with a median of 18 for the 1.3 billion people. Tingo is convinced that building blocks for growth in the continent's agriculture sector are in place and the firm is perfectly positioned to participate in the upside.
At the current population growth rate of 2.7%, Africa's population is expected to double by 2050. The youthfulness in Africa offers a major opportunity for material growth in demand for agricultural commodities.
Younger generations are being born into a digital world and are comfortable using technology. Although many think that Africa is being colonized in more ways than one via technology, the truth is that Africa will benefit from the many technological advancements coming up.
Notably, Africa's governments are boosting business conditions for small businesses and entrepreneurs. In that context, Sub-Saharan Africa's World Bank Doing Business rank surged from 45 in 2004 to 65 in 2020. Tingo says that this trend will continue and attract more ventures across many economic sectors, including agribusiness.
Between 2014 and 2018, Africa attracted $407 billion of Foreign Direct Investments ("FDI"). Investments are mainly focused on industrial sectors and services. Just 20% of investments are in extractive sectors, a reversal from 2008 when 55% of FDI was aimed at resource extraction.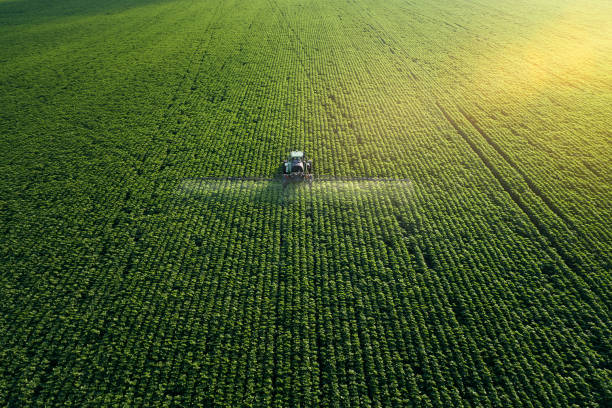 Tingo Nominated For Environmental, Social & Governance Category At Forthcoming Crypto AM Awards
Tingo offers personal communications services ("PCS") using GSM technology for its users. The company has managed to develop a massive agri-fintech and agri-marketplace ecosystem to support the agricultural sector. It has now become Africa's leading provider of these services in the long term.
Its NWASSA service supports financial inclusion and delivers considerable social impact in the agricultural space. It supports rural communities in line with UN SDGs and ESG principles.
The company's work with farming cooperatives in Nigeria has resulted in increased yields, reduced post-harvest losses,  and increased profitability in the country's agricultural sector. Tingo's commitment to delivering positive change has now been recognized through its nomination for the Environmental, Social & Governance Award in the forthcoming Crypto AM Awards.
After this nomination, the President of Tingo, Chris Cleverly, said:
"Tingo is thrilled to be recognized for our continued efforts to bring about social upliftment, financial inclusion, food security, and female empowerment in our core market in Nigeria and across the African continent. One of our key goals has always been to empower SME female entrepreneurs engaged in the agri-ecosystem to deliver true gender equality and diversity."
The Crypto AM Awards, scheduled to take place at the Leonardo Royal Hotel London on September 30 will culminate the 2-day Crypto AM Summit. There are 14 awards available and judged by independent industry experts.
Tingo aims to deliver tangible and measurable solutions in line with UN Sustainable Development Goals, which uplift financial inclusion, female entrepreneurship, food security, and poverty alleviation. This goal is seen by the company's growing agent network that is currently made up of 15,000 members with most of them being women.
The company aims to become a Pan-African firm and modernize the entire continent by offering a digital network to support financial interaction and provide disruptive micro-finance solutions.