As the Telos blockchain becomes more dynamic, the rest of the world takes notice. It was the case recently when prominent backers raised $8 million USD for their participation in the Telos ecosystem.
The benefits of investment in blockchain projects are obvious to those who have the foresight into tomorrow.
Rather than wonder how many types of blockchains emerged after Bitcoin, all anybody has to do is to monitor what is currently going on within the cryptocurrency space and take a look at all the kinds of activity that is currently taking place.
The Telos ecosystem is one of those places we expect to continue on an upward trajectory for some time to come.
We reached out to the guys at Telos.
Justin Guidici was more than happy to answer all our questions.
Here is what he had to say.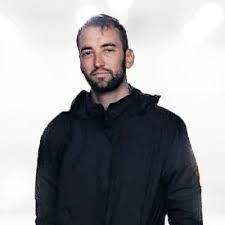 E-Crypto News:
What are the elements required for the expansion of fully functional blockchains?
Justin Giudici: A quality product such as TelosEVM which enables solidity projects to achieve tremendous performance and scalability without the front-running issues found on other networks.

Visability- Potential network participants such as apps, services and stakeholders need to be able to discover the network to start engaging.
Related:Discussions.App and Telos talk to Us About Decentralized Social Reputations
E-Crypto News:
Please, can you tell us more about the recent fundraising event? How did it go?
Justin Giudici: A group of very experienced crypto investors reached out after learning about the telosEVM, its unique capabilities and code base.

They saw an opportunity to contribute to the network with both funding and contribution to take Telos to a new level.

After talks over many weeks and through an agreement from trusted community MSIG participants we were able to release the funds and make a deal that was great for all sides.
E-Crypto News:
How did Telos rise as a community-driven organization?
Justin Giudici: Through a grassroots effort from the beginning. The network was formed by over 150 participants who came together to build and release the network.

They enabled the Telos Foundation to exist and voted in initial custodians and then continued to participate both as community members, BP's and other stakeholders.

Since then, Telos has grown astronomically with over 100 applications and more recently with a significant price rise from around a penny to hovering around $1 a token.
E-Crypto News:
How can project owners remain passionate about their projects in the face of adversity?
Justin Giudici: With great adversity comes great opportunity to improve, to do better and greater upside. Those participating in Telos in the hardest times have benefitted the most in the good times.

It's always a challenge though and its important participants focus not on the financial benefits of telos but the other things that drive us like improving the way the world runs.

Whether it be by improved, transparent and accountable governance or by proving better incentive models for all kinds of platforms and participants.
E-Crypto News:
How did you remain passionate?
Justin Giudici: I enjoyed what I was doing on Telos, I was passionate about helping applications create new dynamics in the world and I knew that sooner or later the rest of the world would appreciate Telos and similar platforms in the same way we did.
E-Crypto News:
What were the roadblocks you faced when you founded Telos?
Justin Giudici: When we first started Telos things were tough, we had no idea of the pay to play nature crypto had. We perhaps naively thought that perhaps exchanges would list our native token TLOS because of all the advanced progress we had made in terms of governance, performance and adoption from users and applications.

It turned out the dynamic was more complex than that and so affording listing fees without an initial fundraiser was a huge stumbling block.

Without popular exchanges those who wanted to become stakeholders were presented with significant barriers for buying TLOS and participating in the project which added further to our woes.

Visibility generally is very difficult in crypto without significant funding – presence at conferences, in media, on youtube etc. is also more pay to play than we had imagined.

Although we have always had an excellent response for what we are doing, youtubers and others in the crypto media often have a bottom line to meet.
Related:Telos Talks to us About Zero-Loss Cryptocurrency Transactions
E-Crypto News:
Do you think the journey has been worth it? Why so?
Justin Giudici: Although I would never wish the 2 years+ of eating glass we had to endure on anyone, the journey was worth it as we have created something completely unique and special in a similar way to Bitcoin – this is hard or even impossible to replicate, it has connected us as a community and made us smarter/better with our tokenomics.

I'd argue that no other project is as effective at gaining more with less funding and that is because of the difficult path we have taken.
E-Crypto News:
What are the new cool features we should expect in the Telos EVM?
Justin Giudici: No front running – the malicious practice of front-running is rampant on other EVM's.

This practice where individuals can use bots to sneak their orders in front of others is causing their victims to overpay in trades to line the front runners pockets.

It creates a horrible user experience and hits the traders bottom line. TelosEVM ends front running and provides a fairer and better DeFi experience.

Speed advantage, Telos is the fastest L1 Ethereum platform on the market.Transactions occur in 0.5 seconds which is basically instant. The speed makes other networks feel like using a fax machine or dial-up internet.

Cost advantage. Paying 7cents or less for a trade is a more mainstream experience than paying $100 or more. It's important that DeFi is available to the masses no matter the size of the trade.
E-Crypto News:
Why is the Telos EVM the most advanced within the blockchain space?
Justin Giudici: All the reasons above, it's the speed, the scalability, the lack of front running and also low cost.

It also is a unique code base whilst other EVM's are forks of Ethereum's, this has certain security benefits in avoiding major vulnerabilities affecting others and aids the decentrentralisation of the greater Ethereum Ecosystem Telos is now part of.

Illustrating this was the recent geth bug that TelosEVM's audit uncovered, had we been live TelosEVM would have been one of the only Ethereum based platforms not vulnerable without TelosEVM it may have been discovered by the wrong people.
E-Crypto News:
What does the new funding round mean for developers? What are the benefits that are going to be available to them?
Justin Giudici: The new funding accelerates Telos and TelosEVM's development and provides a solid base for us even if the market turns.

It enables us to accelerate work on RPC2.0 for the EVM which will greatly improve performance and features for developers.

There are a whole range of projects that now have secure funding and this is all testament to the new capital flowing in.
E-Crypto News:
How did you come about the Telos T-bond NFT sale in January this year?
Justin Giudici: We wanted a way for the community to participate in funding new exchange listings so we could reach a greater participation base without hurting the markets with too many tokens coming in at once.

T-Bonds, a concept that Douglas Horn had come up with, solved this problem using custom lockup periods and ultimately the community voted to try it out.

It ended up being a huge success and helped us onto the path we are on today.

Perhaps we could have used a different method but we were thrilled to pioneer a new type of sale with tremendous benefits. The T-bonds were largely sold out within 24 hrs.

Related:Blockchain Security and Innovation According to the Telos Blockchain Team
E-Crypto News:
Did you go through any regulator hoops? Please, can you tell us about those hoops?
    Justin Giudici: Admittedly, our legal team did not love that we had done such a non-traditional method of fundraising but ultimately checked it over and was satisfied with how it had been undertaken.
E-Crypto News:
How can NFTs become assets that projects can draw on to advance their projects?
Justin Giudici: The use of T-Bonds has shown that you can get really creative with NFTs, locking up a fungible token/asset against a NFT with a custom lockup period provides all kinds of opportunities for early stage projects and even employee bonus' with vesting periods.

We expect to see much more real world application of NFT's in the near future including as proof of ownership over real assets like houses and much more.
E-Crypto News:
How is the Telos liquidity fund doing? What are your goals for next year?
Justin Giudici: The fund is doing well and has continued to increase over time as we have expanded into new markets. We expect this trend to continue.

Next year we will be hoping to break into the top 50 on CMC, release projects such as Telos Privacy and Telos ID  as well as significantly grow the user and developer base from 100s to thousands of applications and tens of millions of users.
E-Crypto News:
How is the performance of the $TLOS token this year?
Justin Giudici: We don't talk about our token price all that often but many of our stakeholders have seen 5000%  returns or greater so it has been a tremendous year to hold the TLOS token for everyone involved.
E-Crypto News:
What impact are we going to see on $TLOS's market value as the $8 million raised is put to use?
Justin Giudici: The truth is, we really don't know but naturally there is a tendency of token price to rise as $TLOS gains the continued increase in adoption that the $8M enables through new listings and new product developments and adoption the use of the funds spurs.
E-Crypto News:
How can DAOs handle the strategic investment opportunities that are likely to come as cryptocurrency and blockchain adoption increases? Any takers?
Justin Giudici: DAO's like Telos really need to anticipate that these opportunities will come up and vote ahead of time the rules and parameters in which funds are released.

Luckily in Telos' case the community had already voted to allocate these tokens for sale and there were trusted participants overseeing the intentions of the community to make a judgement on moving forward with the opportunity.

The reception from the community in this case was very positive and this is partly testament to how aligned the individual participants are on the shared goals which are growing whilst maintaining alignment and decentralization.
E-Crypto News:
How can blockchain projects remain egalitarian?
Justin Giudici: I'm not sure if projects can be perfectly egalitarian or at least that depends on your interpretation. At Telos, I personally push that every decision should benefit the smallest stakeholder proportionally equal to the largest stakeholder.

That means always aiming to provide the smaller stakeholders with the same opportunities. On Telos, we tend to find that despite some token holders having more tokens than others it's those with the best ideas or contributions that are listened to.

This all comes down to structural alignment and culture, everyone wants to benefit financially from decisions so they tend to vote or do what's best for the whole rather than anything that benefits an individual.

We constantly see validators with no tokens get voted up the rankings where their contributions or input is highly valuable.
E-Crypto News:
What are the recent ramping activities that have been occurring on the Telos blockchain?
Justin Giudici: Our main ramping activity is onboarding platforms/services/projects to TelosEVM – we have some big platforms coming, some you know well, some that are completely new.
E-Crypto News:
What would you like to say to any DeFi developers out there who want to onboard to Telos?
Justin Giudici: Telos offers a new level of user experience when it comes to EVM's, we are building something together that is sustainable, leading performance and an opportunity for all.

We would love to welcome you to join us in this journey as founders of the Telos Network and pioneers within Web 3.0.
Related:Telos Launches T-Bonds, A New DeFi Tool for Unlocking Liquidity