It is no secret. Finding the right tools for cryptocurrency traders has always been a herculean task. All that changed, however, when premier technical analysis and financial charting platform StockCharts added support for 150 cryptocurrencies to their platform.
Before this, support only existed for about 16 cryptocurrencies.
We were intrigued about this, so we reached out to them to find out what was going on behind the scenes.
Three executives decided to pitch in and answer ALL our questions.
So, buckle up your seatbelts ladies and gentlemen!
Enjoy the ride as we give you unique insights from StockCharts!
Special thanks to Grayson Roze, Vice President of Operations, David Keller, Chief Market Strategist, and Julius de Kempenaer, Senior Technical Analyst for their comments.
We would love to interact with you guys again!.
Here is what they had to say.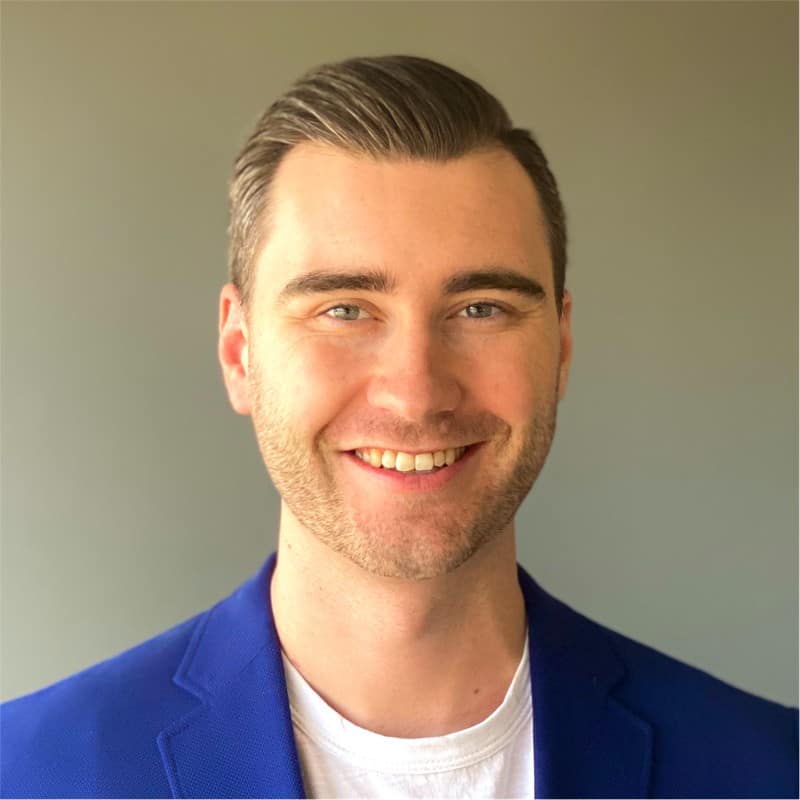 Grayson Roze, Vice President of Operations StockCharts

David Keller CMT, Chief Market Strategist StockCharts

E-Crypto News:
Congratulations on the addition of cryptocurrency charts to the StockCharts ecosystem! What's next for StockCharts users?
Grayson Roze: More! In every capacity, we're always expanding what our users can do on StockCharts to help them prosper in the markets. Whether they're trading stocks, ETFs, cryptos, bonds – you name it. If there's any area where we can help give our users an edge, then we want to deliver there. With this new expansion of our Cryptocurrency coverage, we're thrilled to provide more charting tools and resources for our crypto-focused users. We're making this an important focus within the product, so we're excited to continue developing tools and features within the space.
E-Crypto News:
What are the implications of the addition of cryptocurrency charts?
Grayson Roze: We see this as the early innings, if you will. We started with a slim list of  just 15 coins a few years ago, but now our second round of expanding Cryptocurrency support has increased our coverage by 10 times, up to 150 coins. As technical analysts, we're trend followers, and this continued growth in the Cryptocurrency space strikes us as one strong trend. We believe this is only the beginning, so this latest addition marks another milestone for the growth of Cryptocurrencies.
E-Crypto News:
What sparked the interest in cryptocurrencies and their underlying technologies for you?
Julius de Kempenaer: The addition of Crypto Currency data was primarily driven by customer demand and the realization that this area in financial markets is growing very rapidly and attracting more and more (new) investors. We want to give our new and existing users the ability to use our charting-, and other, functionalities on this brand new, and growing, set of data.
E-Crypto News:
Do you have any data on the number of StockCharts users who're interested in cryptocurrencies and their underlying technologies? Do you care to share?
Grayson Roze: For years now, we've seen a steady increase in the number of cryptos charts served on StockCharts, search requests for those symbols and also scans run for cryptocurrencies specifically.

In the past year or so, that interest only accelerated – substantially. Most importantly, we saw more requests for additional Cryptocurrencies beyond the original list of top coins that we've supported since 2019. With plenty of users reaching out and requesting those additional coins, it feels fantastic to now support a much bigger, broader list.
E-Crypto News:
What were the criteria you used in selecting the cryptocurrencies for charting in your ecosystem?
Julius de Kempenaer: We selected the Cryptocurrencies that are over $1Billion in market capitalization.

Grayson Roze: We selected a combination of the largest and most popular Cryptocurrencies that trade against the US Dollar, the vast majority of which are already over $1B in market capitalization. In total, we now support 150 different Cryptocurrencies on the site.
E-Crypto News:
Where do you see the cryptocurrency and blockchain/DLT industry in the next decade?
Grayson Roze: No one argues when you say that stocks and bonds are important assets. With time, we see Cryptocurrencies slotting right in there alongside those two.

As demand picks up, adoption increases, and support continues to grow, we're confident that the entire industry will find more traction among investors and become a crucial component of every balanced portfolio.
E-Crypto News:
How can anyone become a digital asset trader? Do you have any advice for those who want to take the plunge into the digital asset space?
Julius de Kempenaer: First of all, please realize that this is a market that, in general, still is in its early stages and largely unregulated. That makes it a very volatile and uncertain market. Obviously that creates big opportunities but it can, and already has, created some big dramas.

Those people who are not afraid of that have different ways of participating. First of all via more traditional channels in listed securities that are derived from or related to the crypto space like GBTC and COIN.

Secondly via opening a trading account with one of the exchanges where different crypto currencies are traded. Please do your own due diligence on these exchanges, they are not all alike. Not all cryptos are traded on exchanges and not all exchanges are offering the same coins and functionalities.

And thirdly, for hard-core crypto enthusiasts, get your own "wallet" and transfer cryptocurrencies directly to and from it.
E-Crypto News:
Please, can you tell us more about the StockCharts Advanced Charting Platform (ACP)?
Grayson Roze: Absolutely. ACP is our new interactive, full-screen, real-time streaming Advanced Charting Platform. Designed to bring our users a dynamic, ultra-flexible, all-in-one charting package, it's the next generation of StockCharts technology.

The platform allows users to create highly advanced technical charts with dozens of indicators and overlays to choose from. You can even create multi-chart layouts with up to 12 charts on the screen at once, so users can really start to design their own market dashboards and custom views for anything they want to chart.

For instance, you can create your preferred cryptocurrency chart type, with all the indicators, overlays and settings you want to see, and then easily flip through different coins in a single click.

Plus, with market summary data built right into the platform and the ability to run scans from within ACP, you never have to leave. Everything you need to track and analyze the markets is right there for you in ACP.
E-Crypto News:
What are your thoughts on the rapid capitalization of the cryptocurrency space?
Julius de Kempenaer: It is a process that is taking the world by storm and we are now getting into a phase where, especially larger corporations and institutions, need to question whether they can afford to ignore this development.

It is now something that, as an investor (and these are the SC clients) you need to acknowledge and we want to give our users the best possible way to do that with regard to data and charting functionality.
E-Crypto News:
What do you think about the addition of so many cryptocurrencies at this time?
Julius de Kempenaer: It looks like Fintech / startups on steroids and, like any other young industry, it is very unlikely that all will become successful, but again as an investor you probably cannot afford to not take notice.
E-Crypto News:
What's StockChart's governing philosophy about customer insight and feedback?
David Keller: Our goal has always been to empower active investors to make better investment decisions, and our users don't hesitate to share requests for how we can improve our industry-leading tools and educational resources.

Our development pipeline is primarily driven by user requests, so our customer service team is involved in most development discussions to speak on behalf of our users.

StockCharts TV has allowed us to create more active dialog with our members including polls, live Q&A sessions and interactive shows and that has been a fantastic addition to the overall StockCharts offering.
E-Crypto News:
Can you give us scenarios where StockCharts products in the cryptocurrency space have created profitable scenarios for traders?
Julius de Kempenaer: First and foremost SC.com is a service provider focusing on data and charting functionality. Having said that we have a very active group of commentators who are increasingly paying attention to what's happening in the digital currency world and made some decent calls in the last few months.
E-Crypto News:
Please, can you tell us more about StockCharts TV On Demand?
David Keller: StockCharts TV is the only 24-hour streaming network devoted to technical analysis and market sentiment.

The new StockCharts TV On Demand allows our viewers to access all of our educational shows and market commentary, including hours of new content every trading day, for free! Users can watch, share and save content on their mobile devices and other platforms including iOS, Android, Apple TV, Amazon Fire and Roku.
E-Crypto News:
What is the effect of live-streaming financial information on trading behavior?
David Keller: Our goal with StockCharts TV is to inform, educate and empower our viewers. It all starts with information, and we hope to keep our viewers updated on what's happening in the financial markets every day.

But we also strive to educate our viewers to better understand how they can use that information to make better investment decisions. We feel the environment has never been better for individual investors to take control of their financial situation, but we also feel investors need to understand concepts like risk vs. reward to be successful in times of increased market volatility.
E-Crypto News:
Please, can you tell us about other products StockCharts has to offer?
Grayson Roze: On the product side, ACP is the latest addition to our feature set on StockCharts, but there is a ton more for investors to explore around the site. Regardless of your approach, we have tools to help you sharpen your trading or investing decisions.

For instance, our advanced scanning tools allow you to define specific criteria that you want to search for in the markets, and then instantly sweep over 50,000 symbols in our database for stocks, funds, cryptocurrencies and more that meet your specific criteria. With our alert tools, you can set custom alerts to stay ahead of important moves in the market.

Whether it's a simple price cross or an advanced combination of indicator triggers, you'll get email, text and web notifications to make sure you never miss a thing. We have extensive historical data, seasonality charts, point and figure charting, custom user-defined index capabilities and much more.

Plus, we publish daily market commentary from a long list of expert technicians, all intended to help you see the markets through their eyes and get a sense of how they use the charting tools and analysis resources on StockCharts.
E-Crypto News:
How can consistent technical analysis of the digital asset markets lead to effective trading decisions?

Julius de Kempenaer: Digital assets are primarily driven by human emotions that drive supply and demand. That setting makes them perfect for technical analysis as the charts will just show that.

The interaction between supply and demand. This will result in trends, price formations, support and resistance etc etc. and it allows all tools from the technical analyst toolkit to be used. Using all these tools, offered by SC.com, in a disciplined manner will help traders and investors to remain organized and ultimately more successful.
E-Crypto News:
Where do you see StockCharts in the next decade?
Grayson Roze: Our mission is always to help individual investors make smarter decisions in the markets.

We've focused heavily on the equity markets in the past, but that has changed over time as investors have gained more and more access to trading and investing in other asset classes.

Cryptocurrencies are one of the latest examples of that, and we're thrilled to be supporting our users' interests in that space. We see that support continuing to grow, and we see StockCharts delivering even more ways to chart and analyze the Cryptocurrency market as it grows.

And we can combine that with our rapidly expanding content offerings on StockCharts TV, which allows us to bring Cryptocurrency experts onto the channel to share their insights and analysis with our viewers.

Together, that combination of tools and content forms a powerful package, and we look forward to seeing the total package grow over the next decade.
E-Crypto News:
Is there any secret you'd like to share? Care to spill the beans?
Grayson Roze: We keep no secrets from our users! The mission is to serve, so we share it all and bring the people of StockCharts along with us on the journey.

Especially now with StockCharts TV, everything that's happening around StockCharts is pretty much shared and showed in real time. We like it better that way!
E-Crypto News:
What are the benefits of trading to the global economy? Please, can you explain how the existence of traders helps the average Joe and Jane?
Grayson Roze: Let's say "momentum". Trading keeps the gears of the great global economy in constant motion, and it helps maintain that momentum around the globe. Fortunately for us as technicians, we have the power to visualize it all with big, beautiful charts powered by ever-evolving data!
E-Crypto News:
If you had three wishes and a genie that could make them come true, what would they be for Stockcharts?
Grayson Roze: Our passion is empowering investors with the charting tools, data, content and educational resources they need to see the markets clearly. The more people we can share that mission with, the better. So for us, the answer is simple – more users, more users, and more users! We'll triple up on that wish for the genie.