One problem that has been persistent in the race towards mass cryptocurrency adoption has been the friendly or unfriendly nature of cities, counties, states, and countries.
So, when we came across a rather interesting study by cryptocurrency enthusiasts Joe Robinson and Kristen Klepac, we were curious and wanted to know more about the statistics she mentioned.
For instance,
Harrisburg, PA: This small city (population < 50K) has the most bATMs/10,000 residents.
Raleigh, NC: This North Carolina capital has the most bATMs/$10 Billion GDP in the US.
Tbilisi, Georgia: With only 23 bATMs, Tbilisi is actually a major hub for crypto mining and is the number one city internationally for total # of bATMs/$10 Billion GDP.
London, UK: In the Twitter-sphere, London was the most cited home city of crypto enthusiasts, followed by NYC, LA, and San Francisco.
Also, social media seems to play a fundamental role in the friendliness or unfriendliness of locations.
other details are available in the report which is a first by the way.
As the cryptocurrency space evolves, we shall see other such studies with even bigger depth and greater insights.
This one however, gives direction and shows us what is actually happening under the hood of the global cryptocurrency industry at a glance.
Way to go Kristen and Joe!
Here is what they had to say.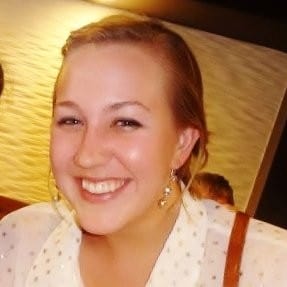 Kristen Klepac and Joe Robinson, Authors of Cryptocurrency-Friendly Locations Report
E-Crypto News:
Congratulations on the completion of your surrey on the most crypto-friendly cities! What shocking facts did you discover?
When we changed focus on the number of actual Bitcoin ATMs and looked at the ratios of the total number of these machines stacked up against GDP and population counts, the stand out "top" crypto-friendly cities were much smaller than we would have imagined!
For instance, the top international city when you compare the total number of Bitcoin ATMs by GDP is Tbilisi, Georgia. Other top cities by this metric with a city GDP of less than $50 Billion  included Bucharest, Palma de Mallorca, Kraków, Bratislava, and Genève.
It's worth noting Genève may not be as shocking since Switzerland is home to "Crypto Valley" and is a strong advocate for a cryptocurrency (this year announcing they will even accept tax payments in cryptocurrency).
E-Crypto News:
What criteria did you use for the selection of the cities you surveyed?
Hard data for where crypto-enthusiasts live is difficult to pin down given its digital footprint. So, we looked at the physical location of Bitcoin ATMs to uncover which cities were adapting to this decentralized system, we used U.S. Census data for US population counts, UN Data for international population estimates, the latest computations of GDP according to Wikipedia, and, lastly, we also went to Twitter to uncover some insights from users who are actively engaging in conversations around cryptocurrency.
E-Crypto News:
What are your thoughts on cryptocurrency mass adoption?
One of the reasons we wanted to hone in on which cities have higher proportions of bitcoin ATMs was connected to the idea that systematic changes must take place for mass adoption.
Some of the smaller communities featuring on our crypto-friendly city lists are cities like Raleigh, NC (USA) where there is a higher concentration of fintech institutions inviting and encouraging innovative local changes to propel quicker crypto-adoption.
The same goes for Harrisburg, PA a small town of 49,271 that we found as a top crypto-friendly community, likely thanks to local businesses in the cryptocurrency industry and education initiatives (Harrisburg University of Science and Technology offers a Master's degree program with cryptocurrency courses).
E-Crypto News:
Can social media interaction be a deciding factor in which cities are cryptocurrency-friendly?
Conversations in social spaces are signs of quick responders and active participants in particular areas. We looked at Twitter geo-tags because the crypto-community is lively in this social space and the conversations are essentially never-ending.
Often those participating in these online conversations are either very invested, working in the industry, or journalists covering the topic. Uncovering the location data of these users helps us understand where active crypto-enthusiasts actually live (or claim to live).
E-Crypto News:
How can the veracity of data from social media platforms be verified and trusted during such research processes?
Social media data is somewhat of a mixed bag of hard data and self-reported data with inconsistencies and bias. The Twitter user data we scraped is self-reported location data. It's clear that users citing their location as "Moon" are not on the moon. However, in the context of the big picture and most up-to-date information, taking a look at social data is insightful and interesting from a high level.
E-Crypto News:
What does the data from your findings project for the next decade?
Looking at the very substantial proportion of Twitter users claiming a "Global" location or "Cryptoverse," the push for crypto-currency on a global scale means regulations by governments will be a major issue in the next decade.
Another major issue will be greater investment in renewable energy sources for optimizing the mining of cryptocurrencies. One of the reasons Tbilisi, Georgia is attractive in the crypto-sphere is thanks to its affordable hydro-powered renewable energy.
E-Crypto News:
Which Countries do you think are the most cryptocurrency-friendly?
Setting aside the US, China, and Switzerland – because they are some of the crypto-centers – we found that the United Kingdom really stood out when we looked at Twitter users, BUT places like Canada, Austria, Slovenia, and Georgia are really standing out when we look at their adaptation of Bitcoin ATMs.
E-Crypto News:
How does research help the adoption of cryptocurrencies?
Research helps us understand cryptocurrency trends and predict future innovations. How can we better serve the population as a whole and how does cryptocurrency play a role? Looking at bigger picture issues will invite interest and encourage the adoption of cryptocurrency.