DigiByte coin has been around for some time but has recently again, been generating enough buzz in the crypto space, drawing the attention of investors to it, especially newbies. The coin made its debut in the crypto market back in 2013 but met a mountain of problems which subsequently led to an abysmal performance for the next few years.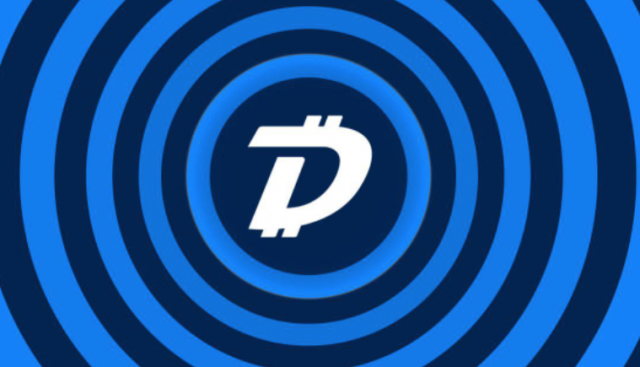 DigiByte coin, however in 2021, saw an upward trajectory which sent its price to $0.157, which was an all-time high. The price of the coin once again fell off in the next few months to come. DigiByte coin, just like several other cryptocurrencies, was equipped with qualities that are supposed to be some of the solutions to the current problems of the crypto market. The coin was created to provide better speed, tighter security, and lightning-quick transactions.
DigiByte (DGB) is a cryptocurrency and blockchain platform that works peer-to-peer. DGB coins are used to exchange for DigiByte blockchain-based decentralized apps (dApps) and smart contracts. The DigiByte blockchain is designed to be scalable, allowing for many transactions per second. 
DigiByte employs the proof-of-work operating mechanism, which uses a process called mining, to generate new DGB coins and process DGB transactions. The DigiByte blockchain, which is designed to be versatile, supports multiple mining methods. Sha256, Scrypt, Skein, Qubit, and Odocrypt are among the five mining algorithms supported by DigiByte. The network's software users can also utilize its unique smart contracts to create decentralized applications (dapps) for consumers. 
DigiByte coin is now one of the coins, tipped by experts to grow in the near future due to its unique and impressive qualities alongside owning its own DGB token. The coin's performance so far in the crypto space has however thrown its future into a pool of doubt for others are many are questioning its architecture. 
Digibyte has stated and reaffirmed that it has a  faster network than all the public UTXO blockchains. DigiByte developers also claim they have implemented Segregated Witness to limit the size of transactions for better processing capacity.
DigiByte also boasts of a system with better security than a global-level decentralized network. The network also has  DigiShield and MultiShield technologies implemented to boost security-related problems and prevent malicious attacks.
The DigiByte network also focuses on three parallel blockchain developments including artificial intelligence, the Internet of Things, and cyber security. DigiByte has also hinted at renovating the system to make it more user-friendly.
DigiByte has now cemented its name as one of the largest networks since its community members created 100,000 nodes from all corners across the globe. Its architecture mainly focuses on developing scalability, security, speed, and decentralization systems.
The trading volume of DigiByte's token DGB, at press time, was up 94.82% in the last 24 hours. Even though DigiByte has remained relatively unknown compared to other altcoins, its platform's scalability may allow DigiByte to be employed in various applications.
Despite the momentum around the DigiByte coin, experts have labeled it as a coin with risks framing segments and even with its strong fundamentals, a short-term wager on it as an asset won't yield very much.