Because cryptocurrencies are intrinsically unpredictable, their value remains a mystery to many individuals who consider themselves to be outsiders to the cryptocurrency ecosystem.
What most people need to understand is that the value of everything that can be exchanged, including all digital currencies, is determined by supply and demand. For example, if there are more individuals ready to purchase a token than there are willing to sell it, the price will rise. If the opposite is true, the price will fall. Prices of popular cryptocurrencies will rise as the supply of several coins is constrained.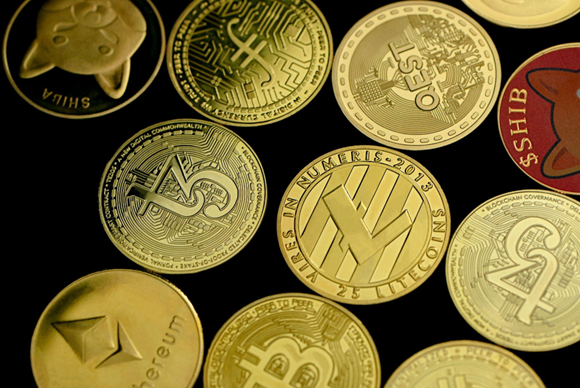 The creators and developers of the Parody Coin (PARO) are cashing in on the meme coin craze that propelled the success of its forerunners, Dogecoin (DOGE) and Shiba Inu (SHIB). Parody Coin is preparing to create its own NFT marketplace, and many individuals are already eager to invest, indicating a lucrative trend. While Algorand (ALGO) and Monero (XMR) are showing signs of bullish sentiments.
Algorand (ALGO)
Algorand is a cryptocurrency and blockchain protocol that was created to bridge the gap between traditional financial and blockchain technology. Algorand employs the unique Pure Proof-of-Stake consensus process to protect the network in order to become totally decentralised. Algorand is also working on next-generation financial products and protocols. These tools are intended to help organisations and people take use of the power and utility of blockchains with smart contracts.
FIFA, one of the world's major sporting organisations, has partnered with Algorand on a crypto-related project. As a result, the value of its native token increased by double digits, reaching a multi-week high.
The collaboration with Algorand gave the blockchain project's native coin a significant boost, considering the significance of the FIFA World Cup activities. Following recent market-wide losses, ALGO languished below $0.60 a few days before the announcement, then soared by over 25% in hours to a multi-week high of $0.72.
Algorand (ALGO) has had brighter days, coming close to regaining the $3 price level, and the closest it has gotten since was $2.99 at the end of last year. It is currently trading at around $0.67 per ALGO at the time of writing. In 2022, Algorand is predicted to recapture the $1 price level, providing a solid foundation for a climb to at least $5 by the end of 2023.
Monero (XMR)
Since Monero (XMR) was introduced in 2014, it has gained momentum in the industry, establishing its repute in the crypto field.
It's an open-source token that has slipped past the crypto specialists' notice. It has shown to be trustworthy and geared towards community-building with the right mix of transparency and privacy.
Monero is a privacy coin, which means that its goal is to make transactions safe, anonymous, and untraceable. Monero coin's untraceability suggests perhaps another motivation for its use; it has received some negative coverage, as have other privacy currencies. However, its emphasis on user privacy not only allows it to be helpful but also allows it to be useful and relevant in the Defi world.
According to data aggregator CoinMarketCap, Monero is presently trading for roughly $215 and has a market value of more than $3 billion. With more than double the market value of its nearest competition, Zcash, XMR is clearly the undisputed leader in privacy cryptocurrencies.
The crypto market has been trending down in value over the last month. However, Monero (XMR) has managed to withstand the downturn and has risen above its previous value, bolstering the case for XMR's viability in the crypto market.
Parody Coin (PARO)
Parody Coin (PARO) has officially begun a presale in the meme coin community. There will be various methods for people to earn money in the Parody Coin universe.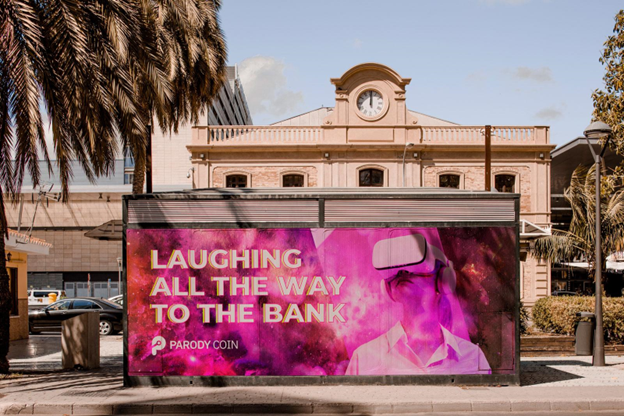 For the benefit of its users, Parody Coin will provide an NFT marketplace and metaverse. You can design and issue an NFT that is a parody of a mainstream NFT. The original owner can then make a claim by burning the NFT. The bridge function allows you to achieve this capability.
Other characteristics of the network include the ability to switch and bridge across different blockchain networks. Members will be able to exchange PARO for other cryptocurrencies and vice versa with ParodySwap, and members will be able to move their coins to other blockchain networks and purchase and sell elsewhere with ParodyBridge.
The network also features a ParoRewards system, which gives members who have PARO in their wallets huge prizes. The reward scheme allows all Parody Coin users to earn a passive income. A 2% on each transaction on the network is equitably dispersed across active PARO wallets, creating a strong incentive to keep for the long term.
The PARO token will soon be available on PancakeSwap, but you should consider purchasing it now before it is public, since the price could skyrocket when it is listed. Early participation in the Parody Coin presale might result in more potential advantages.
For More Information
Presale: https://presale.parodycoin.io/register
Website: https://parodycoin.io/
Telegram: https://t.me/PARODYCOIN_OFFICIAL