Cryptocurrency games aren't exactly new anymore and Ethereum has always been the more popularly used crypto when It comes to this. Recently, however, an ETH and NFT-based crypto game called Axie Infinity is becoming extremely popular, and many people are now earning a lot of money from playing this.
Axie Infinity could generate up to around 40 million USD in revenue in just a week. Its play-to-earn scheme is what many people immediately like about this game. It's also fun and competitive with its adorable graphics and gameplay. Such games are what more and more crypto users are starting to get into. Visiting the latest Bitcoin casinos is still an option for crypto users, but the charm of playing these NFT-based games is hard to resist. Especially if this is something you can play the whole day without necessarily spending more money.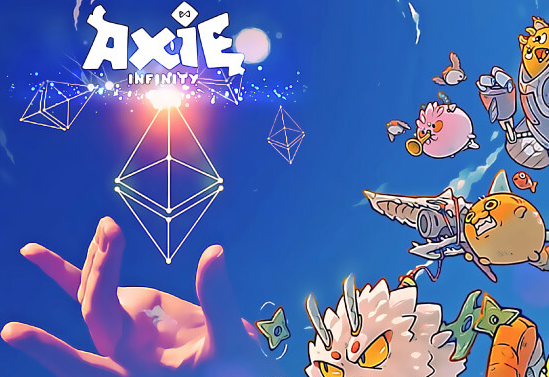 More About Axie Infinity
While there are many other crypto games that people can play these days, the current leader in this space is Axie Infinity. It is a Pokémon-style game that is developed by Sky Mavis which is based in Vietnam. Currently, it has over 350,000 daily active users. This game is extremely popular in countries like the Philippines, Venezuela, and the United States.
Just like Pokémon, the game is mainly about creatures called Axies. Players can breed, acquire, and train them so that they can complete challenges and get into a battle with other Axies online. The main objective of this game is to obtain Small Love Potions or SLPs that can be used to breed new Axies.
Now, earning SLP is the main way for people to earn money as this can be sold on a crypto exchange. Based on reports, the top players in this game are earning as much as 1,500 SLPs in a day and this equates to around $435. This amount will depend on the current USD exchange of the said currency which is constantly changing.
Aside from SLPs, the Axies that players have can also be traded or sold as non-fungible tokens or NFTs with Ethereum. Other items in the games like real estate, flowers, lamps, and barrels are also NFTs which means that they can also be sold or traded. To date, the most expensive Axie sold is a triple mystic called Angel. This was sold for 300ETH last year which was, during that time, valued at around 120,000 USD. It has been reported that the monthly trading volume within the game is already worth around 170 million USD. Around 1.2 million of this are from in-game real estate trades.
What's great about NFTs is that it's a legal and better version of trading in-game items and currencies. For regular games like World of Warcraft, Call of Duty, and many more, some players would sell their accounts or items for real money. However, these games typically do not allow this. Many players have already been banned from playing these games after selling their accounts or items. This is not going to be a problem for NFT games though.
Other Cryptocurrency Games Over the Years
Axie Infinity isn't the first when it comes to this type of game. In 2017, Cryptokittes was released by a Canadian developer called Dapper Labs. Like Axie Infinity, it also allows players to breed, purchase, collect, and sell virtual cats. It is considered one of the earliest attempts to involve cryptocurrencies in recreation and leisure activities.
Another NFT game that people can play is Splintercards. This is something that card gamers could enjoy as it is a game where they could play and trade digital in-game cards. Here, players get to build a deck of cards that could improve their stats and abilities.
For people who are more into games like Diable, there is also an NFT-game similar to this called Lost Relics. According to players, they could earn as much as 100 USD a day by playing this. In this game, players can fight monsters, invade dungeons, and complete quests. Throughout the game, players get to collect loots that could be valuable.
Another fun game that people could play is Town Star which is a SIM game developed by the company behind Words With Friends and Farmville. What makes this game unique is that the players can only keep their stats for six days because, after that, all achievements will be reset. Players are rewarded on the sixth day with NFTs, gala tokens, and more based on their stats and achievements.