NFTs exists in many forms. We recently discovered another use-case in ticketing and more. Oveit, an NFT ticketing platform has been able to take  the power of web3 technologies beyond the norm to unheard of areas of utility. Oveit recently partnered with Polygon to increase access to web3 payment solutions among other advantages.
We reached out to Mike Dragan and Andrei Stefan, Founders at Oveit to find out more. Here is what they had to say.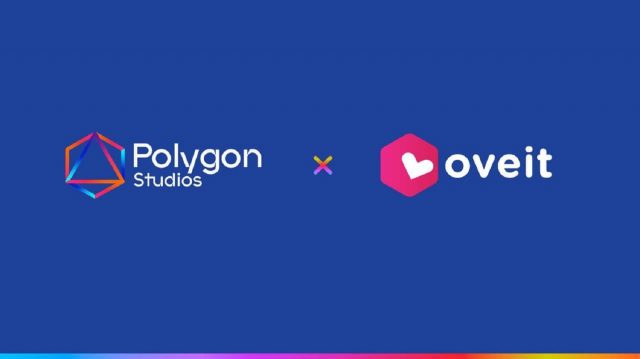 Mike Dragan and Andrei Stefan, Founders at Oveit
E-Crypto News:
What is the central idea behind NFTs as tickets?
For a long time the event industry has been using the old model of ticketing where tickets were centralized, sold and used one time and thrown away.

With NFTs as tickets we can now allow all sorts of perks to be packed, have longer usage of tickets and transform them into tradeable, value packing goods.
E-Crypto News:
What benefits do NFT tickets offer over regular ones?
For one – they allow the whole community around events to play a larger part in how the event develops.

Secondly, they allow for transparent revenue sharing and perpetual royalties for event producers, artists and the community. Last but not least, they allow for more complex payment systems to develop.

NFT tickets can hold access rights but also access to goods, perks, both in-person and online.
E-Crypto News:
How can ticket owners sell their NFTs?
Once NFT tickets are purchased, minted and collected on a wallet they can be transferred on the blockchain or resold on specialized marketplaces like OpenSea.

The process is fairly simple on Oveit for both event ticket sellers, buyers and resellers.

The greatest impact NFT tickets will have is on the secondary market.

For a long time ticket issuers had no control on how tickets were resold.

Now event planners can partner with resellers and tickets themselves become programmable through the smart contract governing them.
E-Crypto News:
Are NFT tickets collectibles?
Yes, we believe a lot of what will drive the adoption of NFT tickets will be the collectible aspect to it.

Unlike their physical counterparts, they are stored indefinitely, have a clear provenance and their value will most likely appreciate as time goes by.
Related: The Legal Perspectives Of Non-Fungible Tokens
E-Crypto News:
What's the impact of NFT tickets on the event space?
We believe that events will be redefined by NFTs in general and NFT tickets in particular.

For a very long time events had been looking for ways to involve the community at large in a more meaningful way. Now they can. Concerts, sports events, conferences, they can all benefit from NFT tickets.

At the same time the community will play a much larger role in which are the most important acts and how artists are rewarded for their effort and creativity.

What's even more important is that NFTs can unlock both in-person and online perks and benefits.

They can allow you to be part of the physical event and unlock virtual benefits at home.
E-Crypto News:
What of virtual events? Any NFT tickets for them?
Yes, we fully support virtual events through our Streams.live platform.

Our NFT ticketing system is designed in such a way that we can provide both in-person and virtual support.

You can purchase and use an NFT ticket in-person but at the same time use it to access video or VR content online.

It can range from short clips from your favorite artist or athlete to direct live video calls with them.

It can even extend into the Metaverse as it is being built.
E-Crypto News:
Congratulations on your recent partnership with  Polygon! What are the benefits of the partnership?  
The main benefit is having access to such great technology and being able to tap into Polygon's pool of talent whenever a special kind of project needs more in-depth knowledge.

The second advantage is we are now able to fully transition our existing technology in the virtual and in-person event space to Web3.

Oveit sits at the intersection of entertainment and commerce.

With Polygon's technology we can now make our community a stronger part of our company and this is what we are now focused on.
E-Crypto News:
What's next for Oveit?
Our immediate next step is to launch our cashless payments wallet solution, aimed at experiential shopping, now powered by both fiat and crypto.

We also plan on launching the next version of our live shopping platform and help our creators earn more.

At the same time we are working hard to bring to life all of the amazing projects that are now in the works with regards to NFT ticketing and NFT live shopping.

We've been super charged by the recent releases in the Web3 space, which are working great for all of our users.

Last but surely not least is a project we have been working on for the past 6 months that we feel is at the core of how our company and our community will work together in the future.

However, this is still in development and we will launch it during this year's SXSW.
E-Crypto News:
What are your virtual shopping solutions?
Our virtual shopping solution is called Streams.live .

It's a great tool for merchants that want to go live and connect with their shoppers and help them find the right products.

Streams.live also helps content creators monetize their talent through live video shopping, whether it's about presenting headphones or their favorite NFT collection.
E-Crypto News:
What has the response been to Oveit NFTs?
In just one word: overwhelming.

We did expect it to be of interest but we were caught by surprise by just how popular our solution got in such a short time frame.

We are very passionate about helping event creators create and sell NFT tickets to their events, whether they are a small get-together, a large concert or a sporting event.

When we launched the Oveit NFT product together with Polygon Studios we expected users to trickle in.

However – we are excited to discover that putting together Polygon's scalable minting solution and our end-to-end ticketing solution made both our existing users and new users quickly onboard the product.
E-Crypto News:
 Is the Oveit platform easy to use? Please, can you tell us about it?
Yes, Oveit is really easy to use.

Thousands of users sell and buy tickets on Oveit every day.

Our goal is to empower event creators and help them build their communities.

Combined with our virtual events platform, Oveit can help user create hybrid events that work both online and in person. NFT tickets are easy to set up and can be done by anyone hosting small, medium or large events.
E-Crypto News:
Can you tell us about your live audience NFT auctions?
We feel like one of the key issues with NFT sales is the authentic communication between creators and buyers.

For the past years we have developed Streams.live, a live shopping app that helps NFT sellers to go live in front of their audience.

This way they can present their NFTs in a live video stream, answer questions and interact with the community and sell the NFTs live.

On the other side of the screen, buyers interact with creators, ask questions, get to know the community and when they are ready, they purchase the NFT instantly, in the video.

Everything is transparent and safe and NFT creators have a great new way to interact with their community, without the fear of having their reach diminished by social media platforms.
Related: NFTs Are on the Rise. Will the Fall Follow?
E-Crypto News:
How will Oveit NFTs bring about greater adoption of web3 technologies?
We see traction in two main areas: one is the live events space (concerts, festivals, sporting events).

The other is commerce – both in-store and online.

When it comes to live events, we strongly feel that NFT tickets will replace a large chunk of what are now ticket sales, with fans purchasing NFT tickets to support their favorite athlete or artist and getting a great collectible in return.

As for the commerce space, we see the combination of social commerce (live shopping) and Web3 as a key driver of growth for both markets in the future.

Communities connect around their favorite brand (it may be snickers, fashion, beauty) and then purchase limited supply goods and receive the product NFT instantly, in their wallet.

This NFT can be a virtual item (like a shoe or outfit you might wear in the Metaverse) or digital items operating as authenticity certificates for the products sold.

This is just the beginning.

We feel that our users' creativity will surpass our expectations when it comes to how the tools we build will be used.
E-Crypto News:
What's the backstory behind Oveit's founding?
Our company started in the event ticketing space in 2017.

At that time it was just me and my cofounder Andrei Stefan. We had different backgrounds – I had a computer science background and he worked a lot in the corporate world.

Our goal has always been to help people that organize experiences to get closer to their consumers and sell tickets easier. Around 2018 we launched a new product in an interesting place.

It was a deserted island, in the middle of a large river where there was no internet connectivity, no electricity and it was raining for most of the time we were there.

We found out the last part after we worked on the product for about half a year.

Our goal was to handle payments for about 7000 people in a cashless manner, without any internet or electricity.

Pretty though.

We discovered that the only system that might work was to build a new technology based on distributed ledgers, operating transactions through a radio network, on mobile devices.

We've basically built an IoT network, syncing data across distributed ledgers and accessing funds on NFC wristbands.

It worked.

We quickly scaled and set our HQ to Austin, TX to improve on the service and connect with other companies in the festival payments. It took off quite fast and we increased usage heavily until the beginning of 2020.

That's when the pandemic hit, and all of our customers got affected by the new crisis.

To cope with this, we've launched a new product, Streams.live, that we thought about, even prior to the pandemic. We discovered that our tech stack could be used very well within virtual environments.

We combined virtual experiences with payments and ecommerce sales and launched our live shopping platform in 2020 and gained  traction quickly.

Now we have thousands of merchants and event planners using our software for both live shopping events and other use cases.

With the launch of our Polygon partnership we've seen an increase in the number of crypto related sellers and events, which we now strongly focus on.

E-Crypto News:
What's the story behind your web3 journey?
Oveit has always been a blockchain-friendly company.
We started our journey with crypto events such as d10e and went on to work with other events in the space.
In 2020 we launched a partnership with Crypto.com (​​https://blog.crypto.com/crypto-com-partners-with-oveit/) to allow any event planner to sell tickets with crypto currencies.
When we launched our payments platform (Oveit Pay – https://oveit.com/products/nfc-cashless-payments/ ) we developed our solution on a private blockchain, which we plan to connect with the larger ecosystem this year.
In 2021, Polygon approached us with the idea of building our NFT ticketing platform on their blockchain and we quickly discovered that we have the same vision for the future.
We added the live shopping for NFTs implementation and launched the partnership in early 2022, after a private release with some customers, such as the Paris Blockchain Week Summit.
E-Crypto News:
Please, can you explain the NFT sales process?
There's two ways our customers can use our NFT sales products. The first way is to sell NFT tickets.

This is very straightforward.

From an interface point of view, customers create an account on Oveit.com, upgrade their account from free to the Oveit NFT account and set up a new event.

Here they can set up traditional tickets as well as NFT tickets.

Everything they need to do in terms of interface is to upload the ticket artwork and enable or disable the "autoseries" feature, a tool to create a unique identifier for each of the artwork that is minted when tickets are sold.

Customers can purchase NFT tickets either with crypto or fiat payments. At the end of the process they either connect the NFT to their Metamask or input a wallet address where the NFT will be sent, after it's being minted.

The other way one can sell NFTs through our products is with Streams.live .

To do this they can request their account to be upgraded to Streams NFT.

When this happens they will be able to upload their artwork, mint NFTs and save the wallet where the payments should be sent.

When they are ready to sell they go live and showcase their NFT artwork, the process or the artist.

They invite the community to the NFT live shopping session and potential buyers can ask them live for information on the NFT, they can interact with one another in real time and when they are ready to purchase, they can do so through the shopping option on the screen.
E-Crypto News:
What levels of interactivity have you guys experienced with the Oveit platform?
We have received an unexpected level of requests for our NFT products.

These come from all sorts of backgrounds, ranging from blockchain events to individual sellers, to international artists and sports teams.

We've even had banks and brands reaching out to better understand how they can mint and sell NFT tickets or NFTs in live shopping sessions.
E-Crypto News:
What blockchains are Oveit ticket NFTs minted on? Any plans to mint on others?
We run on Polygon and at the moment we are very satisfied with the performance and adoption.

Combined with the crypto payments options we feel like Polygon helps us solve a big issue when it comes to performance and cost on the Ethereum ecosystem.

E-Crypto News:
Please, can you tell us more about your partnership with streams.live?
Streams.live is one of our products, focused at live shopping, an emerging channel for ecommerce sales.

We have developed and scaled this product in the past 2 years and we see great adoption and potential in the spaces of NFT sales, fashion, beauty and electronics.
E-Crypto News:
What was it like to be nominated by the UN World Tourism Organization in 2019? Please, can you tell us about it?
It was a wonderful experience.

The UNWTO reached out to us to participate in the competition, we made the application, and later on we got nominated as one of the very few (5) nominations for the world's most disrupting tech startups in tourism .

Our cashless payments system could solve many of the problems tourism resorts face when welcoming their visitors.

Given our private blockchain approach we could install the system anywhere in the world, independently of internet connectivity, or how stable the power grid is.

From a customer perspective they access the network via private NFC wristbands as well as a digital wallet.

These can hold both monetary (fungible) value as well as addons (which are basically NFTs applied to ownership).

In the tourism industry this translates to visitors not having to deal with exchange rates or the fear of losing their credit card, while at the same time benefiting from local payments, benefits such as access to the spa or free dinners and more.

The nominees were flown to Macau where we got the opportunity to meet the leading travel brands and organizations and create interesting partnerships.
E-Crypto News:
Where do you see Oveit in the next decade?
Our goal is to connect the world of experiences (both virtually and in-person) with the world of commerce.

We feel that these two worlds will be heavily impacted by Web3 and our goal is to allow all of our users to access this decentralized world with easy to use interfaces and tools.

Our goal is to be one of the leading companies in the social commerce space and help build the events of the future, with Web3 technologies at our core.
Related: How The NFT Definition of Art Impacts Its Equity Value